Press: The compact audio interface for computers – LD Systems LAX 3 USB mixer
Nearly all home computers and laptops only have 3.5 mm mini jack connectors for audio connections. Other connector types require adapters, which do not offer a stable and reliable solution and require frequent plugging in and unplugging of connectors. LD Systems remedies this situation with the LAX 3 USB, which is compatible with all Windows and Apple operating systems beginning with Windows XP and MAC OS X 10.5. 
The especially compact mixer connects to the computer conveniently via USB 2.0. It uses a 44.1 kHz sampling rate and is the convenient interface for digital home recording and other audio applications. The LAX 3 USB has one mono and one stereo input channel with sliders for treble, bass, and balance. The mono channel has a combo socket, 20-volt phantom power for condenser microphones, a gain control, and a clipping indicator and is electronically balanced. The stereo channel has RCA inputs for connecting keyboards or drum machines.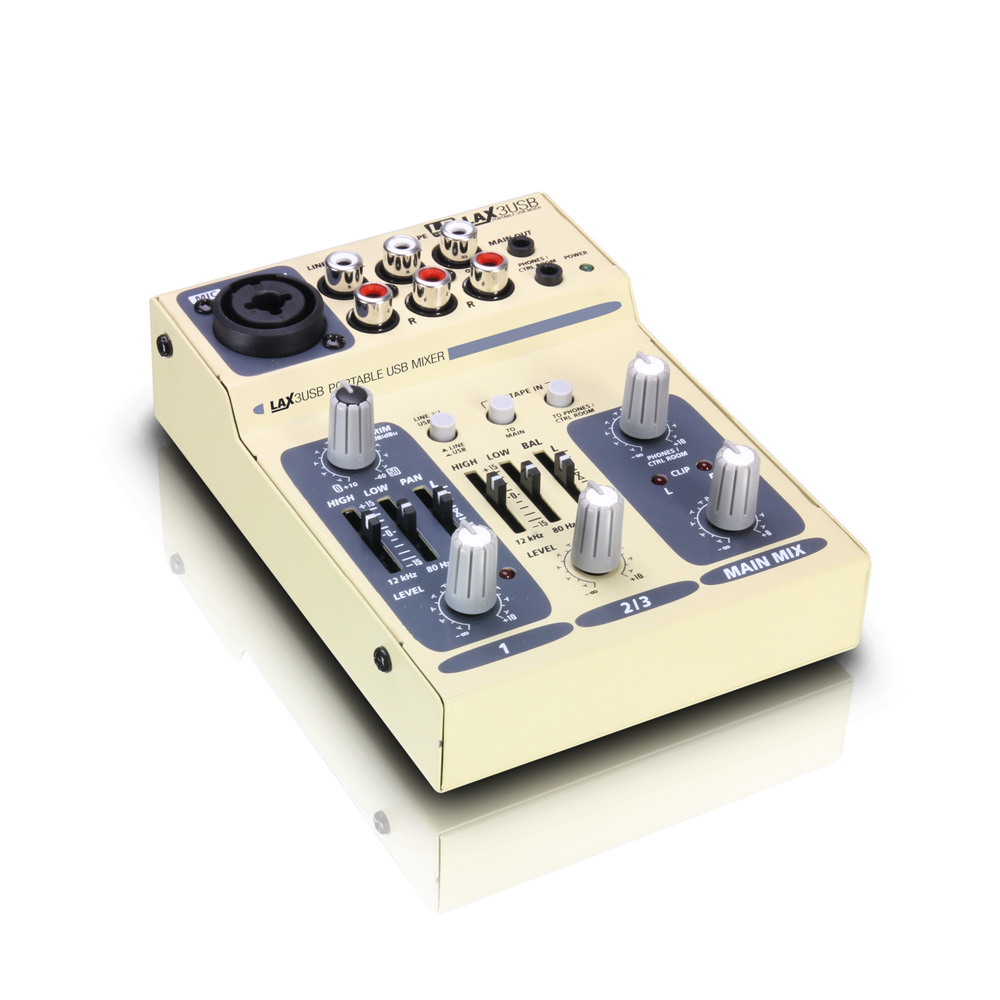 The LAX 3 USB also features outputs for the mixed master signal and headphones or monitor systems with separate volume controls as well as RCA connectors for recording and playback equipment. Thus the LD Systems USB mixer fulfills all essential functions for convenient home recording, e.g., using the freeware program Audacity. The package includes a plug-in power converter as an alternative power supply and a USB cable.
The LAX 3 USB is available at a price of € 55.00.
Additional information is available at:
http://www.ld-systems.com/en/series/lax-series/lax-3-usb-3-channel-usb-mixer-with-phantom-power/
Click here to download the Press Package (Press release in Word format in 4 languages + pictures and logos) !