Flexible and Secure with Customizable Length – the Ultra-Sidewinder Cable Protection System
Cables run across a floor are easily damaged and dangerous tripping hazards. The Ultra-Sidewinder Cable Protection System™ provides safety for wires and pedestrians.
Maintaining a flat profile at all times the articulating system can be run in curves, around corners and tailored to the room layout. The modular design of the Ultra-Sidewinder is a major advantage – the simple, user-friendly snap-in assembly makes it easy to extend and shorten the protection system and replace individual segments without the need for tools.
The wires are kept inside the cable channel by elastic tabs, and the assembly can easily be coiled and transported with the cables in place. With extension systems for custom lengths the Ultra-Sidewinder is the intelligent protection system for cables and pedestrians in sound and photographic studios, offices, commercial applications and at home.
Further Images in the Slideshow: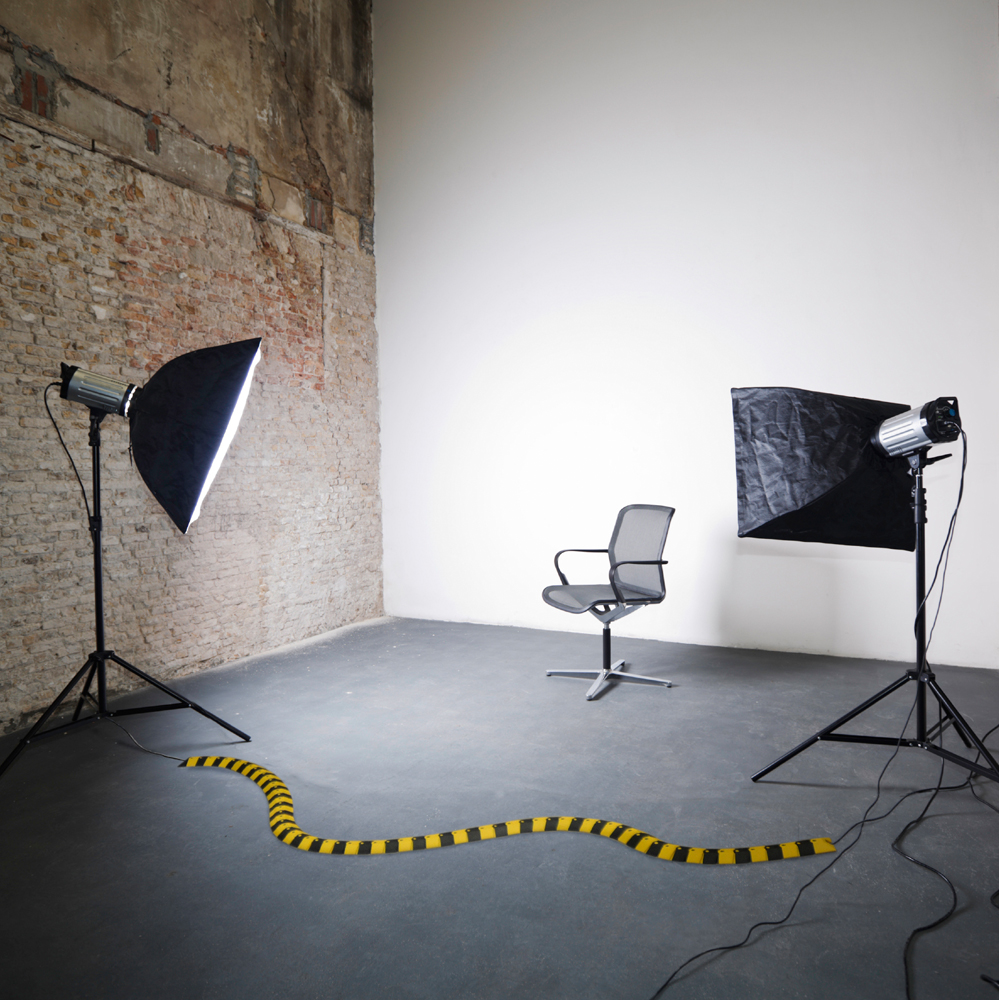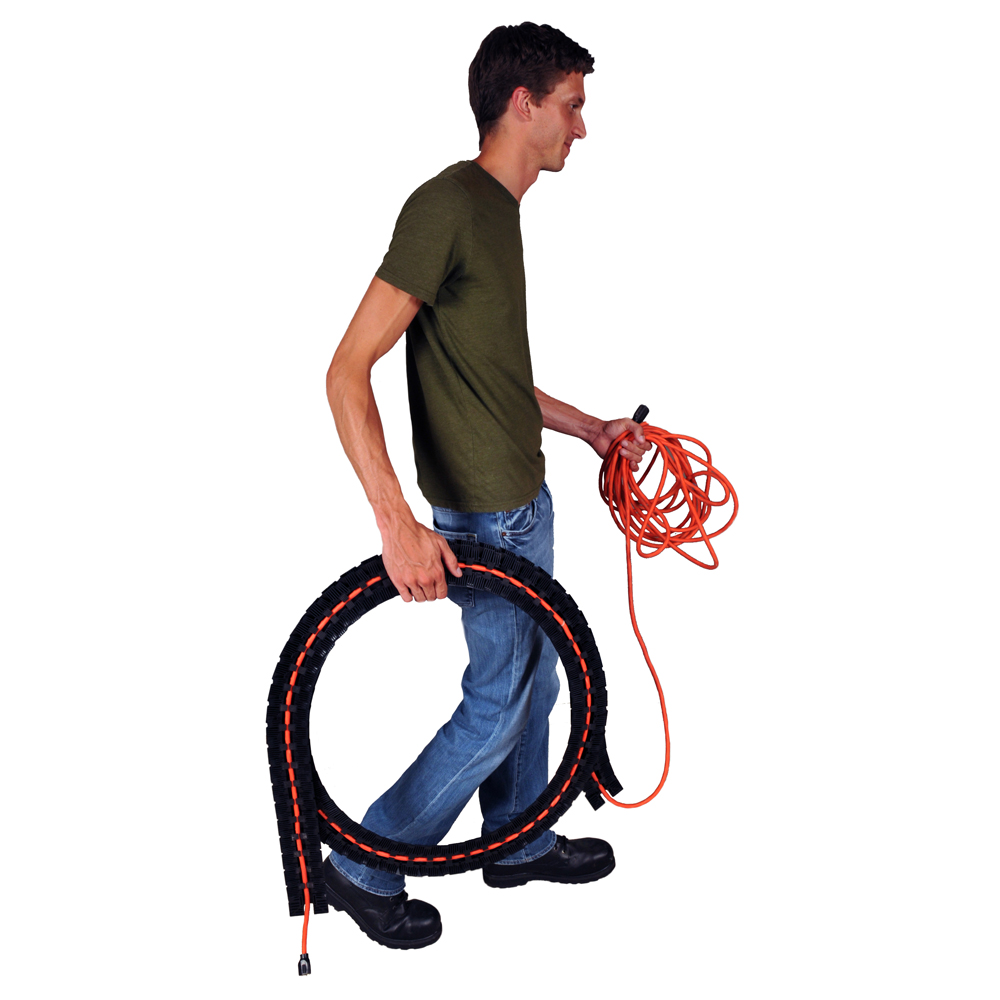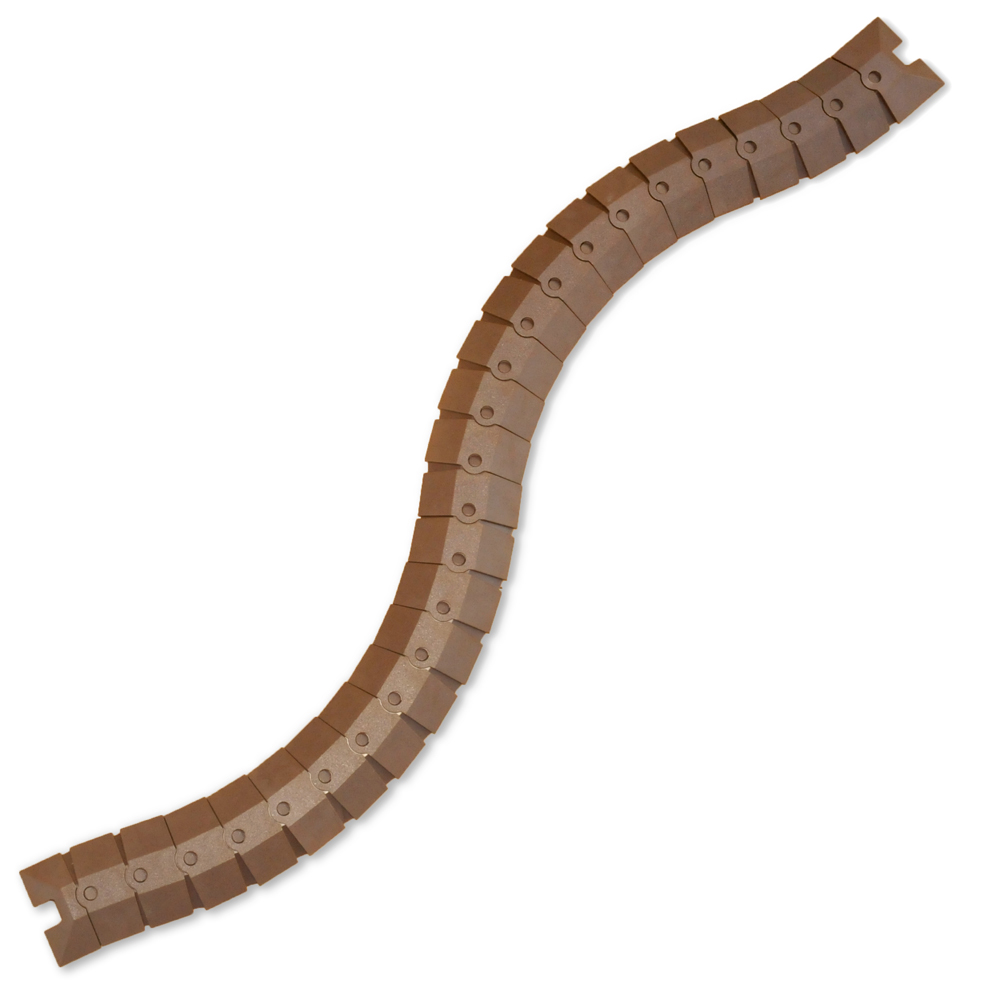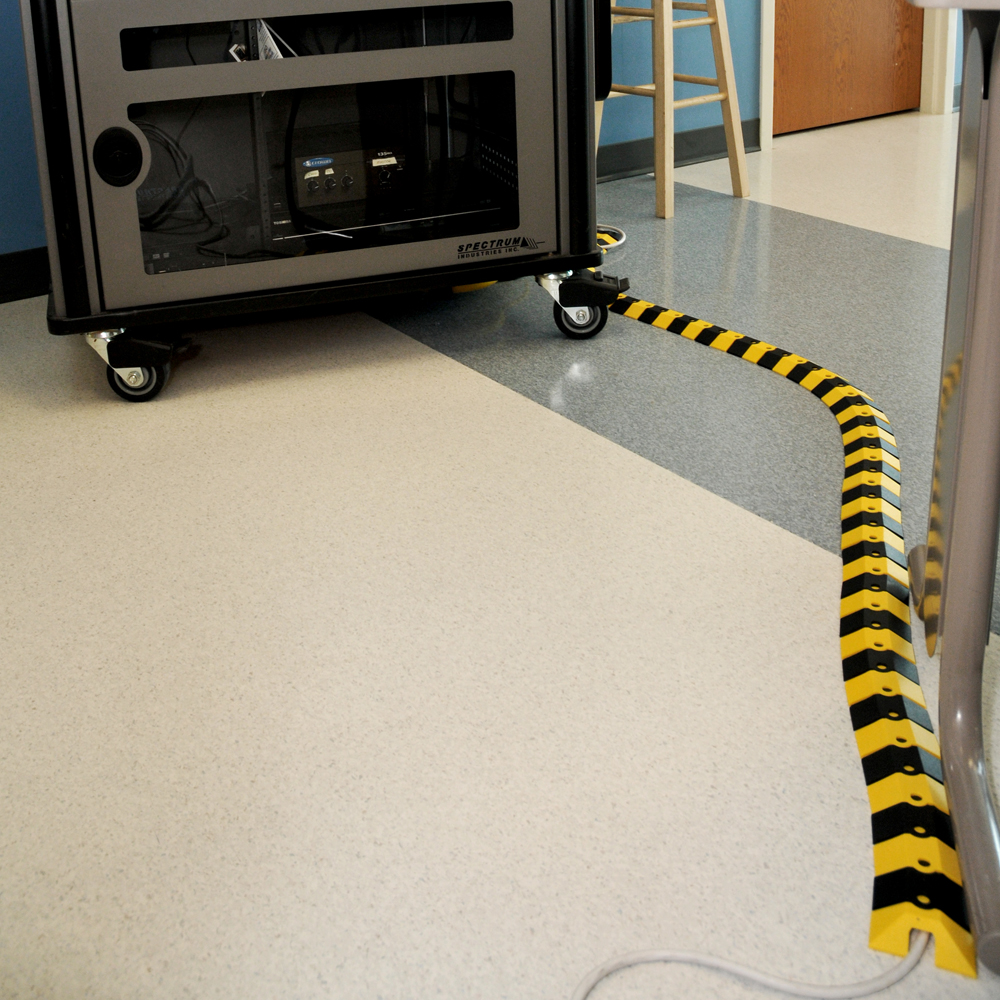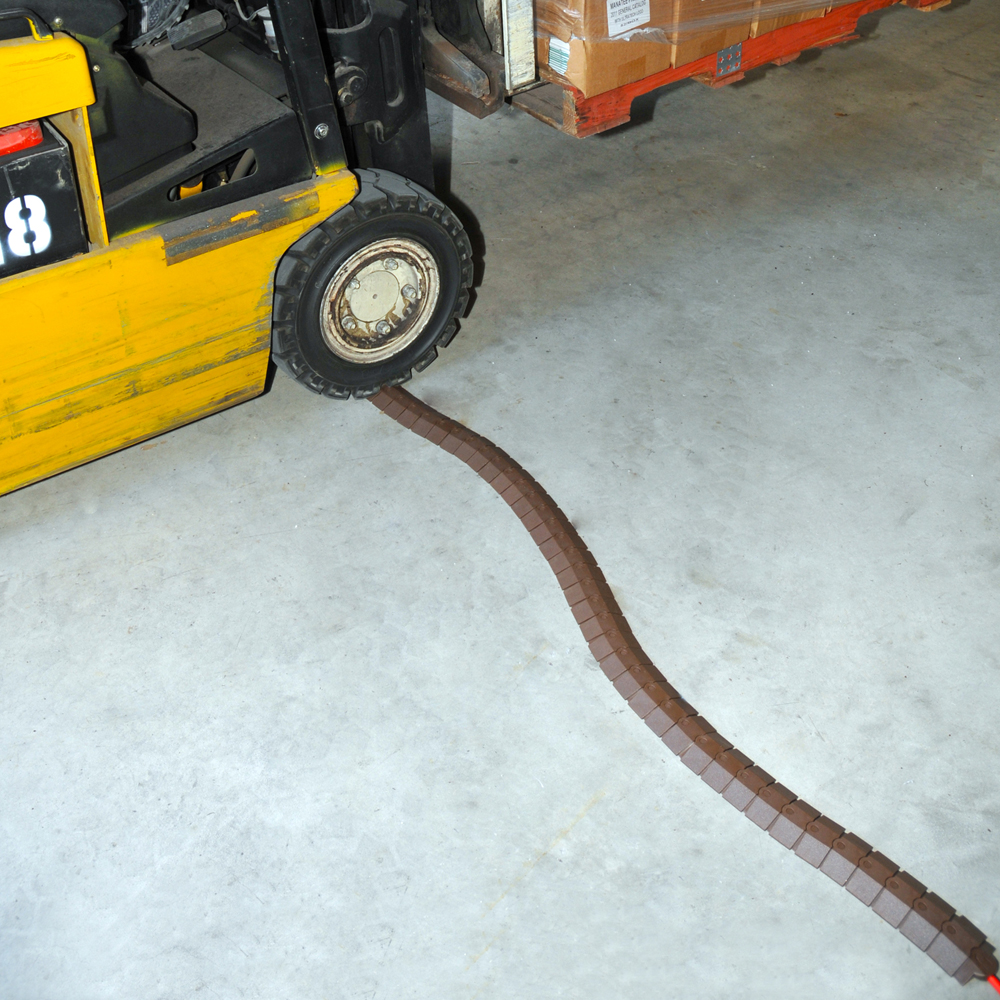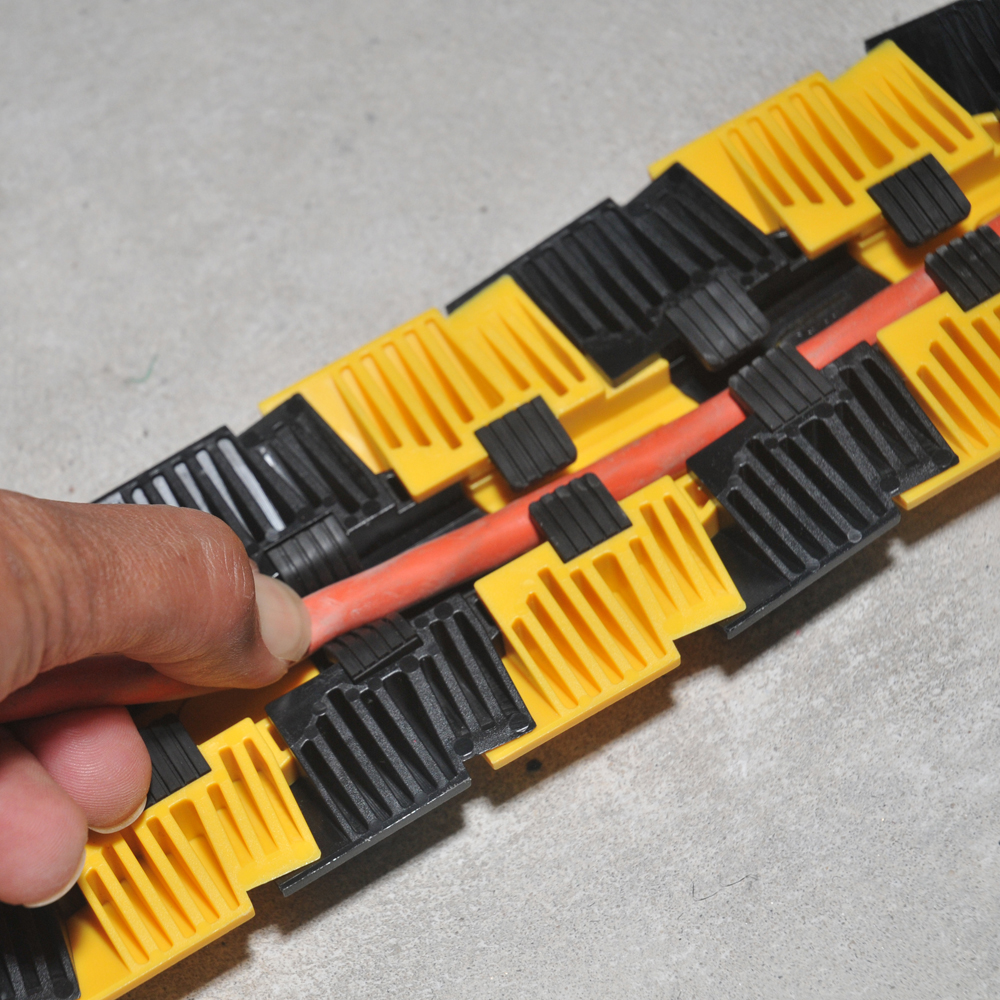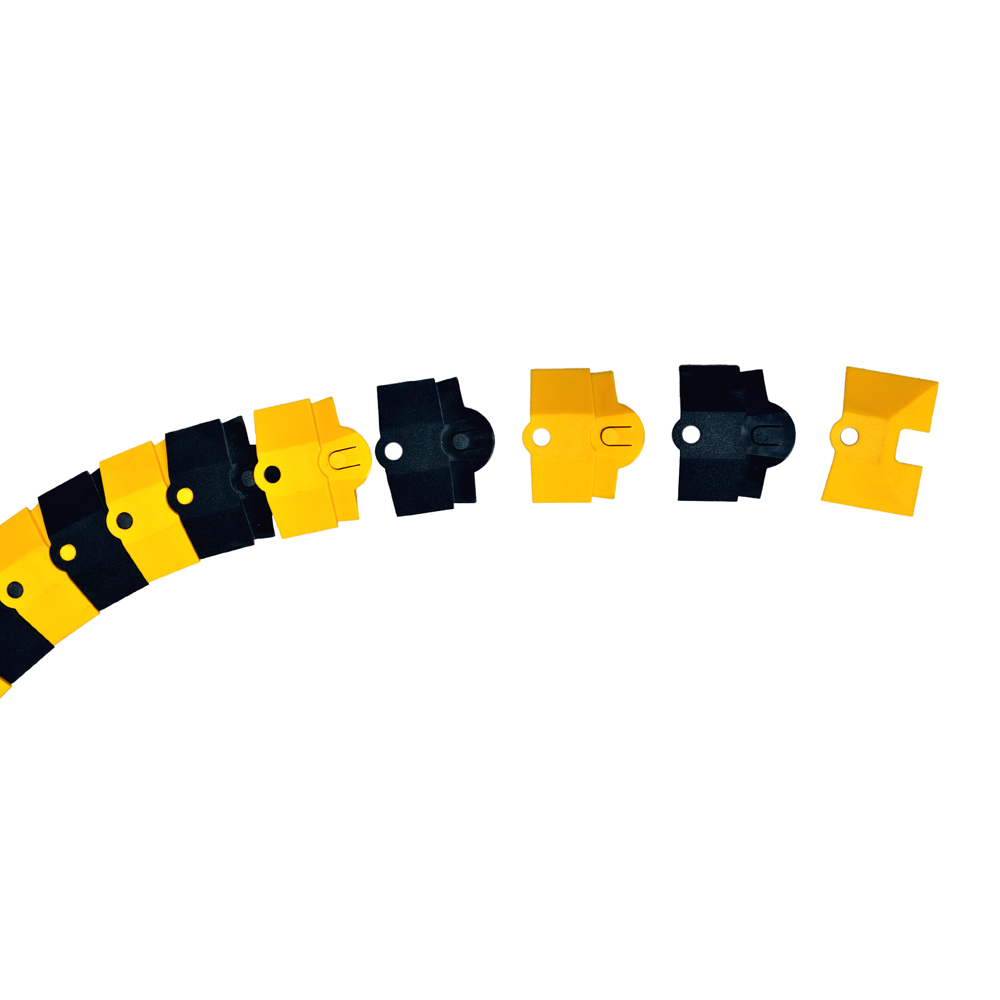 Made from ABS plastic the Ultra-Sidewinder has a load capacity of 140.6 kg/cm². It is resistant to a wide variety of chemicals resistent and available in high-visibility black & yellow and black or brown for low-key applications.
Due to its compact dimensions the Ultra-Sidewinder Cable Protection System™ is also suitable for discreet installations.
Extension systems are available for 14.40€ each, standard systems with end caps start at 39.80€.
For more information on the Ultra-Sidewinder Cable Protection System™ visit:
http://www.adamhall.com/en/Ultra-Sidewinder.htm
Click here to download the Press Package (Press release in Word format in 4 languages + pictures and logos) !