Wireless Power in Rack: Palmer PWT06 19″ Multiple Power Supply
If you have to supply voltage to multiple wireless receivers in a rack, conventional power adapters or multiple power supplies usually are not a practical solution. They require power strips, cause cable clutter, are frequently difficult to fasten, and don't always deliver the required maximum current. In these situations, the new Palmer Multiple Power Supply in 19″ format provides a professional remedy.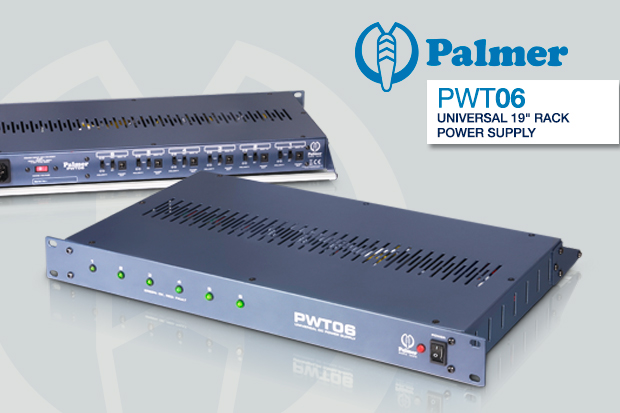 The Palmer PWT06 features six isolated 5.5 x 2.1 mm power sockets that deliver 1000 mA each. An output voltage of 9, 12 or 18 VDC can be selected for each connection; the polarity can also be set individually. Two-coloured LEDs on the front panel indicate the correct supply voltage or possible improper settings. The PWT06 is designed primarily for wireless systems and up until now is the only 19″ power supply on the market that can supply DC current to up to 12 wireless receivers, e.g., the Sennheiser EM100G3, AKG 4500SET, Shure ULXP4, Line6 XDV75 or the receivers from LD Systems.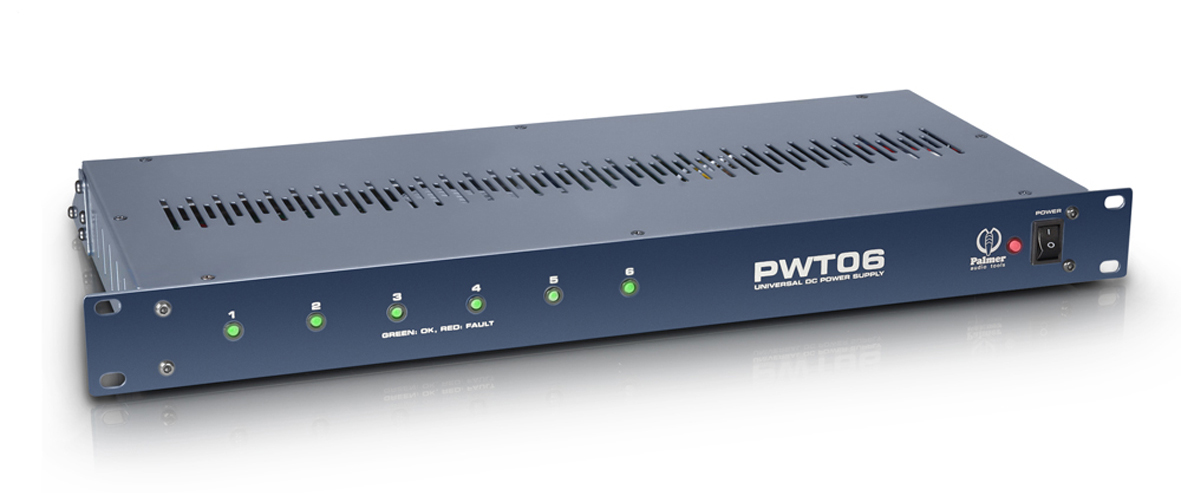 The Palmer PWT06 Multiple Power Supply comes complete with six Y DC cables that can supply power to two devices each via one output and a strain relief bar for organising and securing the cables.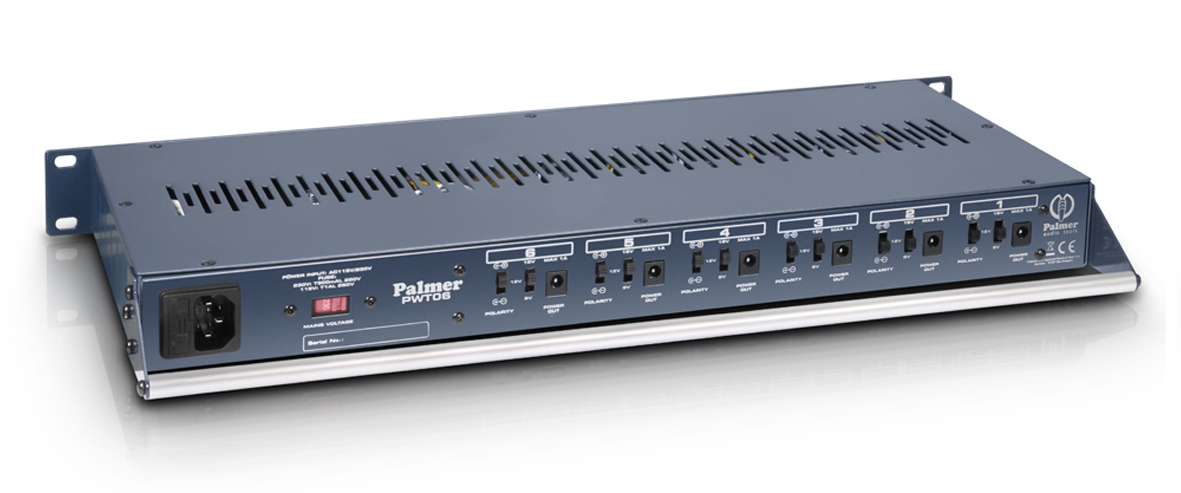 The Palmer PWT06 is available at a price of € 398,00 RRP.

Additional information is available at:
http://www.palmer-germany.com/pro/en/PWT-06-Universal-19-Rack-Power-Supply-6-Outputs-PWT06.htm
Click here to download the Press Package (Press release in Word format in 4 languages + pictures and logos) !