This was Open Day 2013 at Adam Hall
Again this year, the Adam Hall open house was held at the company's headquarters in Neu Anspach. Numerous dealers from throughout Europe came in order to find about new products on Open Day. We take a look back at a successful and interesting event.
All day, visitors were offered a diverse program with product presentations and live demonstrations. Among other things, the technical contact persons and sales staff brought visitors up to date on the expansion of the DDQ Series, the initial "playing" prototypes of the LD Systems MAUI 44, the new ERGO|one Stage Platform by 2m and the taking over of exclusive distribution for Spanish power amplifier and DSP manufacturer RAM Audio®.
More impressions in the Slideshow: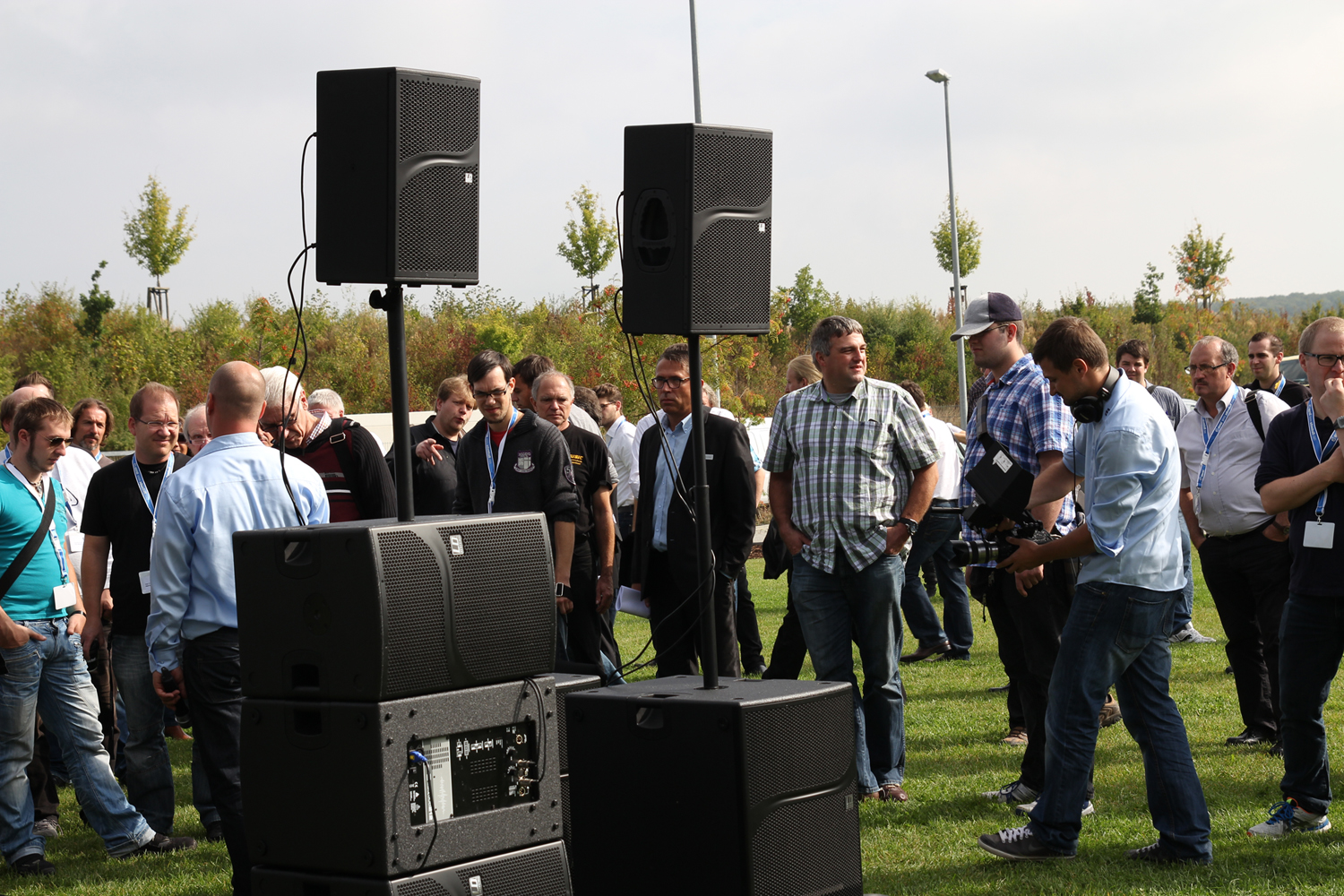 "Next to Prolight & Sound and our other trade show appearances, our Open Day has become a very important event. The number of visitors and the positive resonance this were overwhelming and confirmed our assessment in this regard. We take a look back at an interesting day with an extensive program, many new products, and practical indoor and outdoor product demonstrations spanning our entire product portfolio. In addition, we appreciate the ample opportunity for personal interaction with our customers. We are looking forward to 2015", says Markus Jahnel, CEO / COO of Adam Hall GmbH
The entire Adam Hall team says thank you for this pleasant and successful day at our corporate headquarters.
More information about some product highlights is available here:
LD Systems VA8 Line Array
http://www.ld-systems.com/en/series/premium-array-series/va-8-dual-8-inch-line-array-speaker/
LD SystemsVA4 Line Array
http://www.ld-systems.com/en/series/premium-array-series/va-4-dual-4-inch-line-array-speaker/
RAM W Series DSP amps
http://www.adamhall.com/en/RAM_Audio_W_series.htm
LD Systems DDQSUB212
http://www.ld-systems.com/en/series/ddq-series/ddq-sub-212-2-x-12-inch-active-pa-subwoofer-with-dsp/
LD Systems DDQSUB18
http://www.ld-systems.com/en/series/ddq-series/ddq-sub-18-18-inch-active-pa-subwoofer-with-dsp/
Here you can find out about all new products at Adam Hall:
http://www.adamhall.com/en/New_Products.html