Convenient analogue control of monitor volume with the Palmer Monicon
Using a mouse or a keyboard shortcut to control the volume of the audio signal from the computer to the monitor system isn't exactly user-friendly, but now there is a convenient analogue solution: the Palmer Monicon!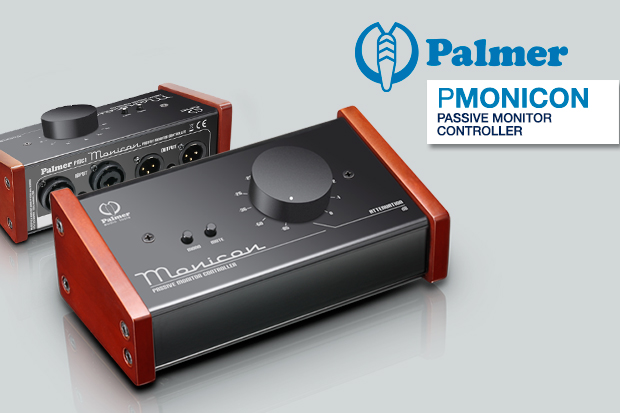 The practical, ergonomic mini control panel with elegant genuine wood sides is simply inserted in the signal path between the laptop, PC or interface and the monitor system. The large, easy-to-grip knob permits easy and precise volume adjustment right at the workstation. The circuitry of the Palmer Monicon is entirely passive by design and does not affect the sound in any manner. In addition to the 3.5 mm mini jacks that are typical for computers, the volume control also features two combo sockets for XLR connectors and 6.3 mm jacks as a stereo output and XLR outputs. This makes it compatible with the connectors found on both professional and consumer equipment.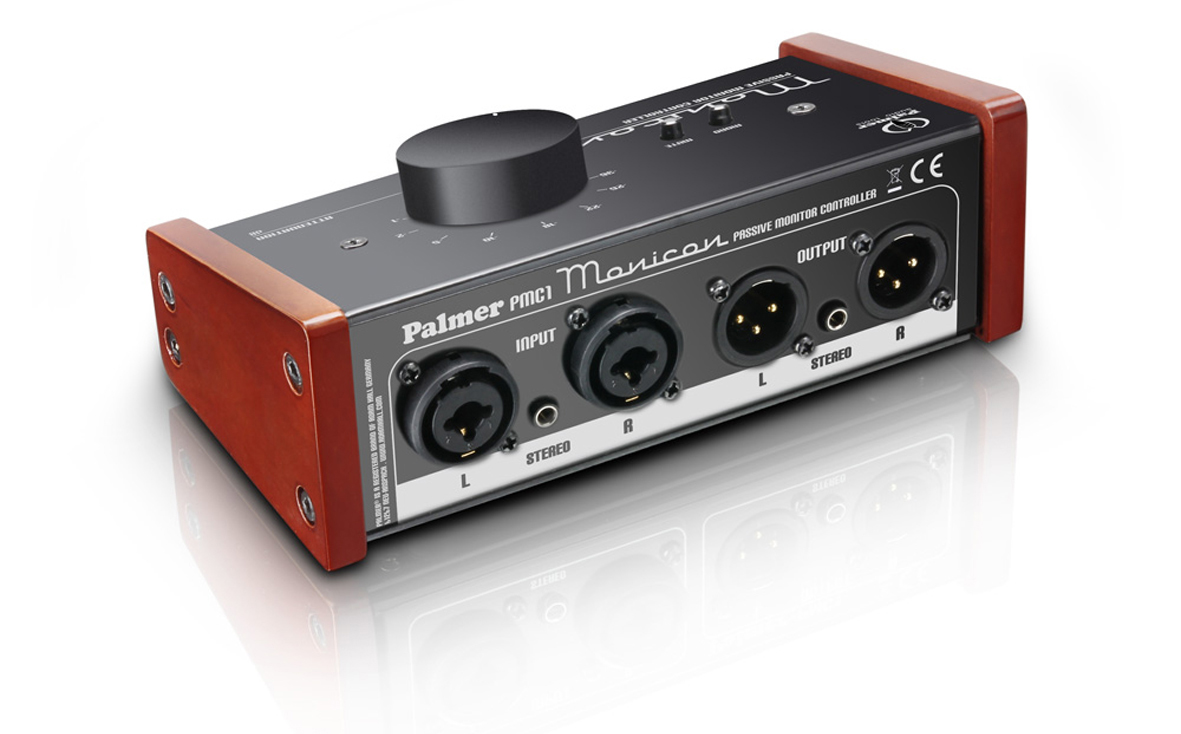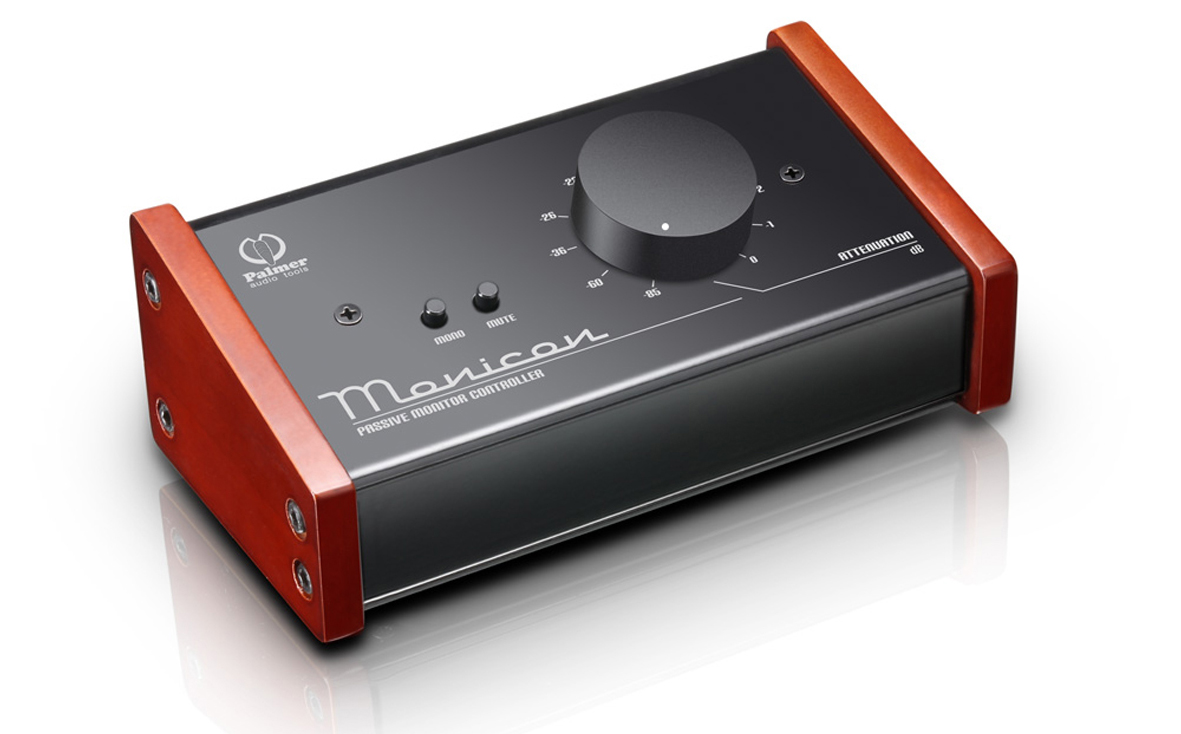 The Palmer Monicon offers additional convenience with the mute and mono buttons: At the press of a button, it lets you mute the monitors and merge the stereo output signal into a mono master output signal – very practical when you want to check a stereo mix for mono compatibility.
The Palmer MONICON is available at a price of € 75.
Palmer Monicon, and the volume is right!
Additional information is available at:
http://www.palmer-germany.com/pro/en/Products/Headphone-Amplifiers/MONICON-Passive-Monitor-Controller-PMONICON.htm
Click here to download the Press Package (Press release in Word format in 4 languages + pictures and logos) !