Ready To Fly – LD Systems VA4 Line Array Speaker
VA4 Line Array – Ever since they hit the scene, line arrays have become the system of choice for PA applications necessitating excellent directivity and controlled coverage. The VA4 elements of the LD Systems Premium Array Series are the ultra compact lightweight solution for a wide variety of array configurations. With easy portability and powerful sonic performance they are suitable for both touring systems and fixed installations that require superior audio quality.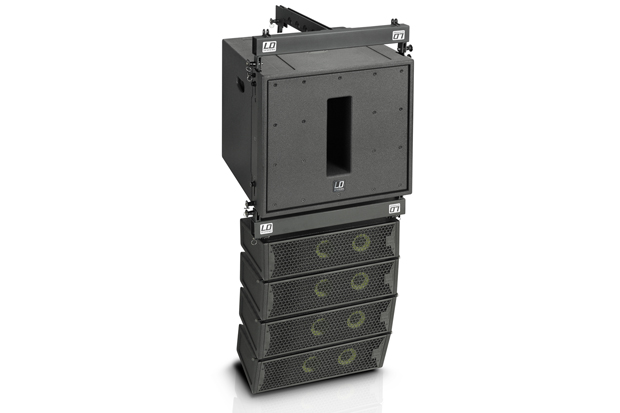 Fig. 1: LDV212B + LDV212BF + LDVA4BF + 4 x LDVA4
Featuring dual 4″ woofers with high efficiency neodymium magnets, Kevlar cones and 400W peak power handling capacity each VA4 produces sound pressure levels up to 119dB with an 80Hz to 19kHz response. The high frequency compression driver with 1.35″ voice coil and protection circuit is rated at 150W peak power. It is driven by a neodymium magnet and coupled to a 1″ waveguide. The VA4 cabinet angle is easily adjustable from 0° to 7.5° in three 2.5° steps for variable curving. The typical dispersion of a single element is 120° x 10°. Array size depends on the desired coverage, sound pressure and environment, of course, and four elements provide excellent results already both fullrange or with subwoofers.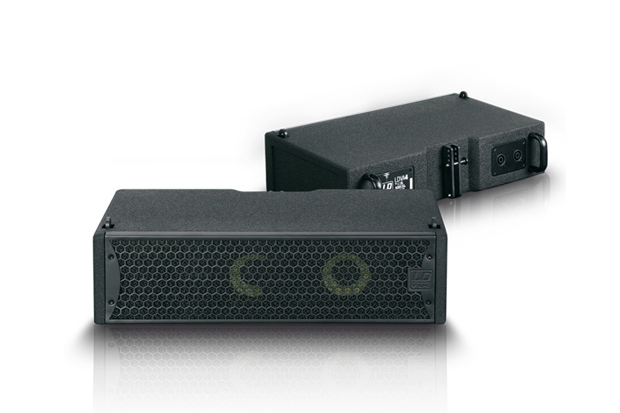 Fig. 2: LDVA4
The passive LD Systems Premium Array Series V212B bandpass subwoofer is the perfect companion for extending the low frequency response of VA4 array configurations. Two custom 12″ woofers with 3″ voice coils and neodymium magnets provide a tight, powerful bottom end punch down to 38Hz with superb transient response and a maximum SPL of 128dB. The peak power handling of the LDV212B is a massive 1.400W. For even more low end down to 35Hz consider the LDV215B bass reflex sub featuring two custom 15" woofers with 4" voice coils, impressive 2.400W peak power handling and a maximum SPL of 131dB.

Fig. 3: 4 x LDVA4 + LDVA4MK + LDV215B
The LDVA4 and LDV212B cabinets are made from 15mm birch plywood and finished in hard-wearing, water-resistant Dura-Coat LX, the LDV215B enclosure thickness is 18mm. They feature Neutrik NL-4 connectors for signal input and output and a variety of rigging options with the available accessories. The LDVA4MK mounting kit enables ground stacking up to five VA4 on top of the larger LDV215B, and a maximum of 16 elements can be suspended safely from the lightweight LDVA-4BF bumper frame.
The dedicated LD Systems DPA260 controller is recommended for optimum audio performance and system configuration providing crossover, time alignment, filtering and individual limiting functions for the frequency bands, EASE files and controller setups are available online. From small to large – VA4 arrays are the perfect in-line PA solution for precision directivity and coverage, and they sound just as great when used as side and drum fills.
For additional product information, go to:
http://www.ld-systems.com/en/line-arrays/va-4-dual-4-zoll-line-array-speaker/
or
http://www.ld-systems.com/en/pa-subwoofers/v-212-sub-riggable-2-x-12-zoll-bandpass-subwoofer-700w-passive/
or
http://www.ld-systems.com/en/line-arrays/v-215-sub-15-zoll-dual-bass-reflex-subwoofer-passive/