Flat and colourful – the Cameo CLPFLAT1TRI3W
The Cameo CLPFLAT1TRI3W sets stages, spaces, gigs, and events in the right light with an especially flat design and high-powered technology.
 It can be controlled via DMX, a display/button combination or external sound sources as a master, slave or standalone unit with numerous modes of operation and functions. Seven ultra-high-performance 3W 3in1 RGB LEDs ensure maximum brightness and natural colours.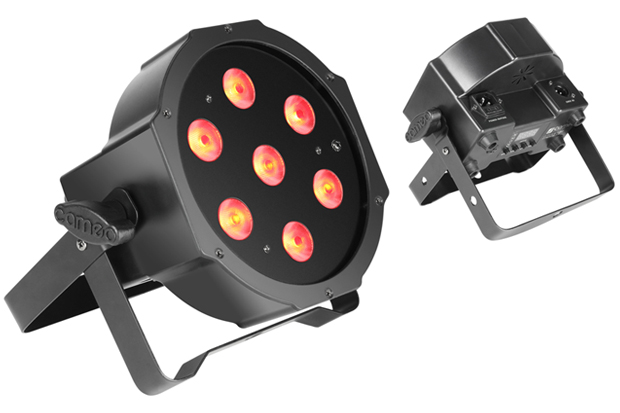 The light ABS construction is equipped with all connectors and a dual bracket and stands out because of minimal power consumption and extremely low heat generation. For this reason, the CLPFLAT1TRI3W does not require a fan and is absolutely silent in operation.
The Cameo CLPFLAT1TRI3W is available at a price of € 109.
For more information visit:
http://www.adamhall.com/en/FLAT_PAR_CAN_TRI_3W_-_7_x_3_W_TRI_Colour_FLAT_LED_PAR_Can_RGB_in_black_housing.html