LD D1013CUSB – LD HP800PRO, an inexpensive and excellent device combo from LD Systems: Test report by ISP Música
There is a new offer from Adam Hall. So far, our experiences with the products from this company have been very pleasing. In particular, they stand out thanks to their excellent value for money. In addition to the concerted efforts by the company to offer innovative concepts using modern technology and excellent craftsmanship, the low prices are remarkable.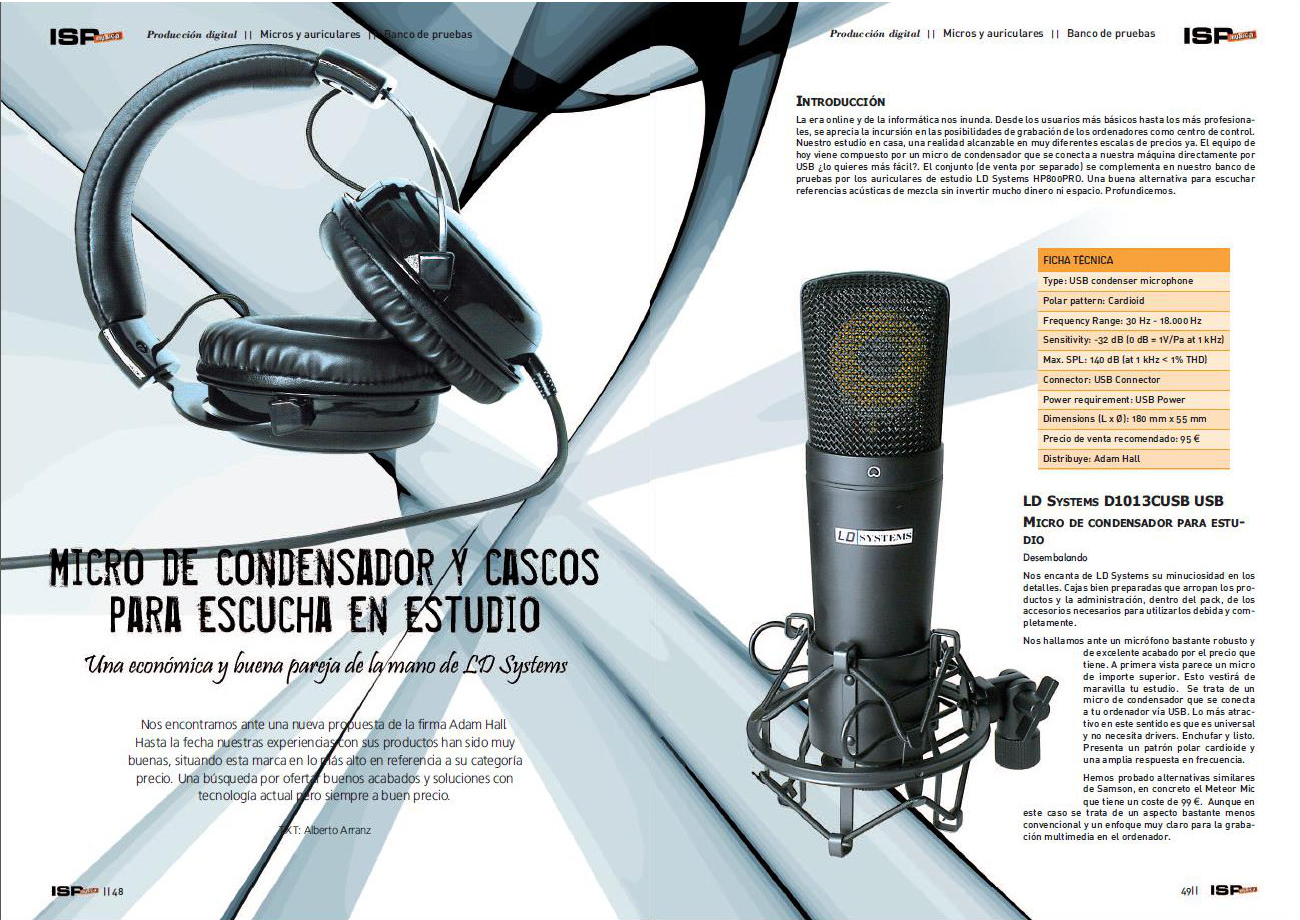 Introduction
The age of the Internet and information technology permeates everything: Beginners and professionals increasingly learn to appreciate the possibilities of using the computer as a control unit for audio recordings. Owning your own home studio is now an affordable reality: they exist at every price level. Today we are testing a device unit with a condenser microphone that can be directly connected to a computer via USB. Does it get any easier? The studio headphones LD Systems HP800PRO (also available separately) complete the device combo in today's testing. It is a good, space-saving alternative for monitoring of mixing results, without spending too much money. Let's look at the devices in detail.
STUDIO CONDENSER MICROPHONE LD SYSTEMS D1013CUSB USB
Unpacking
We are delighted with the attention to detail demonstated by LD Systems. In the shipping cartons, the devices are carefully packed and the accessories are especially well organised for proper and extensive use. When you consider the price range, this microphone is crafted with a very robust and excellent design. Even at first glance, it seems to belong to a higher class; in the recording studio, it leaves an excellent impression. You can connect it directly to your computer via the USB input. A really attractive advantage: it is universally applicable and does not require any drivers – just plug in the connector and you're done. The microphone is characterised by a polar pick-up pattern and a wide frequency range. For comparison, we tested similar alternatives of Samson such the Meteor Mic available at a price of € 99. With this microphone, however, a less conventional approach has been followed, as it is uniquely designed for multimedia recording via computer.
Concerning our guest device, the LD Systems D1013CUSB, its appearance corresponds more to the conventional style of a studio microphone. It also has an included suspension (spider) for friction-free attachment to the stand without direct contact with rigid elements. On one hand, this microphone is perfect for podcast recordings, multimedia presentations, etc., but thanks to its good signal to noise ratio, it is also suitable for recording vocals, acoustic guitars and other sound sources in the home studio. In addition to the aforementioned stand, a bag and a USB cable are supplied with this versatile and affordable microphone. Other customisable accessories (available separately) include a nylon screen (D914 LD Systems), a microphone filter LD RF1 and a microphone stand LDS5B.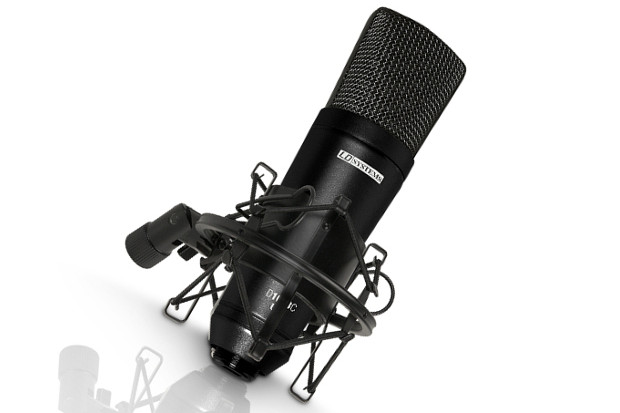 PRODUCT SPECIFICATIONS
Type: USB condenser microphone
Polar Directivity: cardioid
Frequency Response: 30 Hz-18,000 Hz
Sensitivity: -32 dB (0 dB = 1 V/Pa at 1 kHz)
Maximum SPL (sound pressure level): 140 dB at 1 kHz, THD (Total Harmonic Distortion) < 1 %.
Connection: USB
Power Supply: via USB
Dimensions (L x Ø): 180 mm x 55 mm
RRP: € 95
Dealer: Adam Hall
Conclusion
It is the first time that we are working with a product from this company in our studio. So far, we had only examined devices for direct recording and live sound. As we have seen, this microphone follows the same philosophy, which is to provide the best possible solution in an affordable device, that certainly stands out in its class.
REVIEW TABLE (Summary table of 1-10 where 10 is best)
Craftsmanship 8
Accessories 7
S/N ratio 6.7
Fidelity (with respect to the output signal) 6.5
Value for money 9.5
AVERAGE 7.5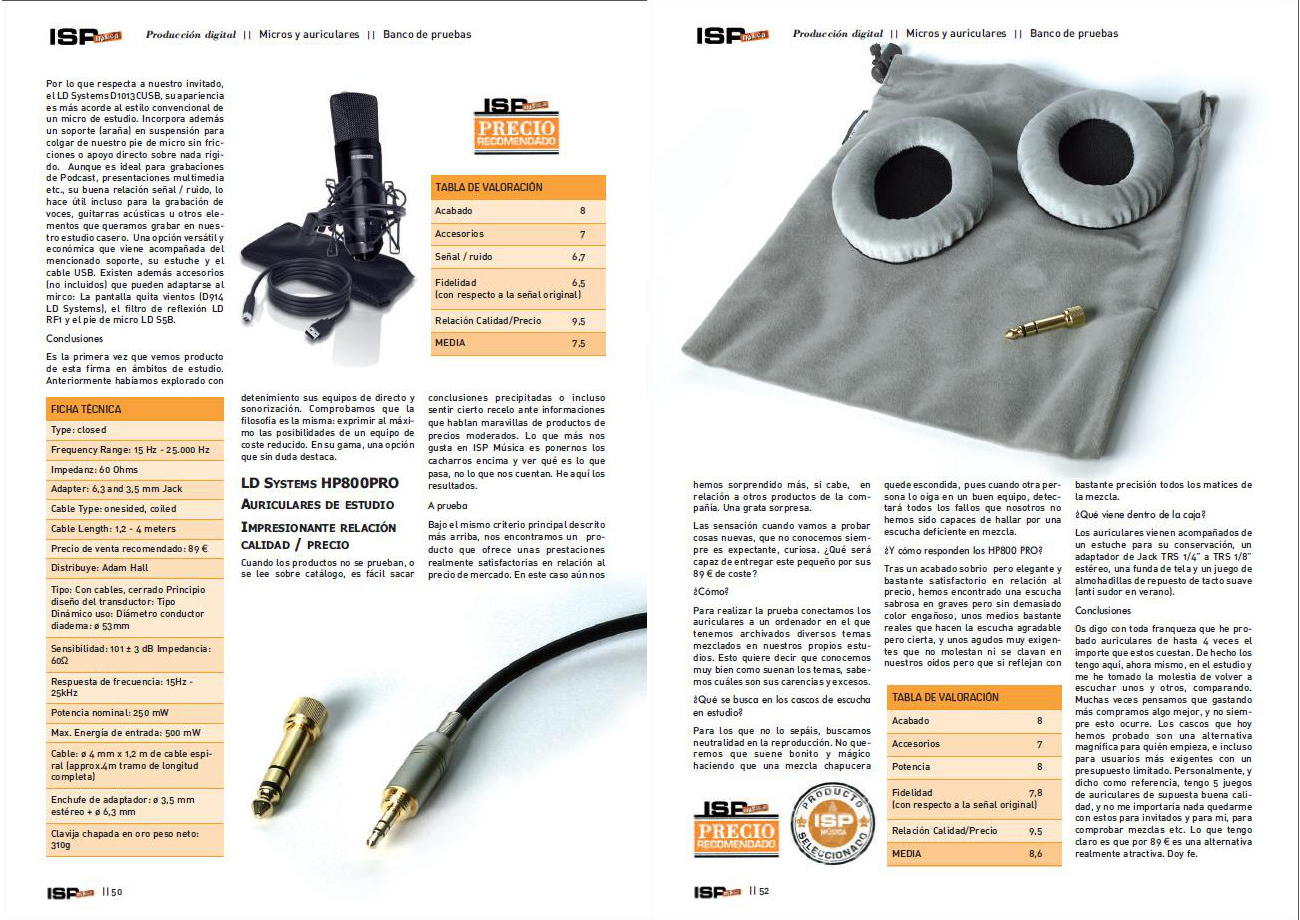 LD SYSTEMS HP800PRO: STUDIO HEADPHONES AT AN IMPRESSIVE VALUE FOR MONEY.
When you don't test a device, but only read about it in the catalogue, you easily jump to conclusions or feel a certain mistrust when a low-priced device is praised to the heavens. At ISP, we are less interested in the theory; we prefer to work with the devices themselves and see what happens. Now to the test results.
The device in the test
According to our above-mentioned main criteria, this device offers a very satisfactory performance in relation to its market price. In this case, we were even more surprised than in previous tests of devices from this manufacturer. It was a really pleasant surprise. When we try a new unknown device, we always feel a sense of curiosity and a certain expectation: what does this little headset priced at € 89 provide us with?
How did we test?
For the test, we connected the headset with a computer on which we keep various sound materials, mixed in our own studios. We know these recordings very well and know exactly what they sound like and where their weaknesses and excesses lie. What do you expect from studio headphones? For those who do not already know: we expect a neutral and faithful reproduction. Of course, we don't want to hear only beautiful charming sounds that are likely to hide the deficiencies of already carefully mixed sound materials, because afterwards, you will listen to the same sounds on a good system and notice all the defects that will have escaped us. And now, how does the HP800 PRO perform? Except for a simple yet elegant craftsmanship, (which is very satisfactory for that price), we found a rich but not really exaggerated or distorted sound in the bass, very realistically reproduced mids that provide a pleasant and accurate listening experience, and challenging highs that will not drill into the ears of the listener, but reflect the details of the mixed sound materials fairly accurately. In addition to the headphones, the package includes a bag, a TRS 1/4 "TRS to 1/8" stereo jack adapter, a fabric cover and a set of soft replacement ear pads (against the sweat in summer).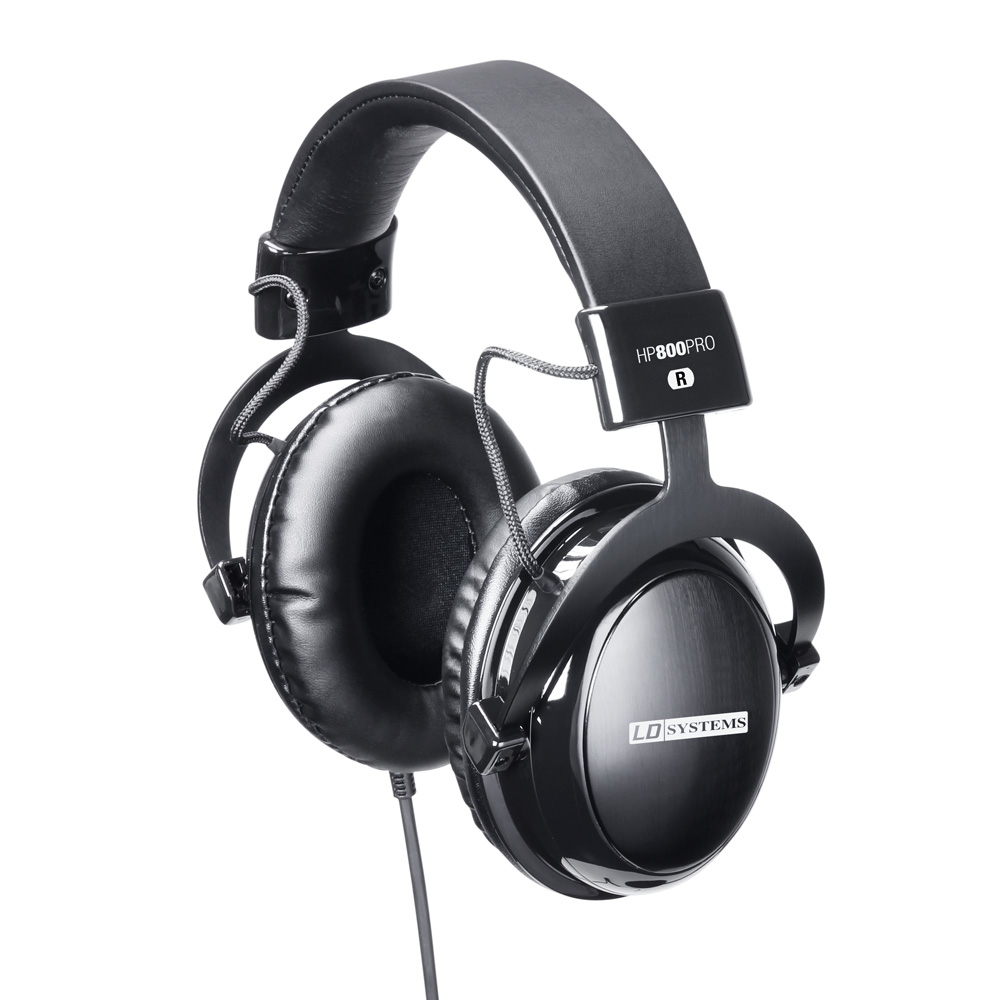 PRODUCT SPECIFICATIONS
Type: closed headphones
Frequency Response: 15 Hz-25,000 Hz
Impedance: 60 ohms
Adapter: jack plug, 6.3 mm and 3.5 mm
Cable: single-sided coiled cable attached
Cable Length: 1.2-4 m
RRP: € 89
Dealer: Adam Hall
Type: with cables, closed
Transducer Principle: dynamic
Diameter of the Conductor in the Headphone Bracket: ø 53 mm
Sensitivity: 101 ± 3 dB
Impedance: 60 ohms
Frequency Response: 15 Hz-25 kHz
Rated power: 250 mW
Maximum Input Power: 500 mW
Cable: ø 4 mm x 1.2 m spiral cable (about 4 m total length)
Adapter plug: ø 3.5 mm stereo ø 6.3 mm
Gold-plated plug, Net Weight: 310 g
Conclusion
Honestly: I tried headphones, which are up to four times more expensive than this model. In this studio they are here, lying next to me, and I have again consulted and compared some of the models. Sometimes we believe, we have bought something better when we spend more money, but that is not always the case. The headphones we've tested today are an excellent alternative for beginners and even for advanced users on a tight budget. Personally – and I say this as a comparison and reference point – I have five headphones, which are regarded as high quality, and after today's test, it wouldn't mind using this test model for myself or my visitors when testing mixing results, etc. One thing has become very clear to me: For € 89, it is a very attractive choice. I can attest to that.
REVIEW TABLE (Summary table of 1-10 where 10 is best)
Craftsmanship 8
Accessories 7
Performance 8
Fidelity (with respect to the output signal) 7.8
Value for money 9.5
AVERAGE 8.6.
Additional information is available at:
http://www.ld-systems.com/en/microphones/d-1013-c-usb-usb-studio-condenser-microphone/ 
http://www.ld-systems.com/en/headphones/hp-800-pro-dynamic-studio-headphones/
Source: http://www.ispmusica.com/es/, Spain, January 2013
Author: Alberto Arranz.