Quality one millisecond ahead – the LD Systems DDQ Series of active speakers
With trendsetting technology and perfect all-round features, LD Systems' new DDQ full-range active speakers qualified for the pole position right from the start and are the new flagship product of the Pro Audio brand created in 2002. Their outstanding performance is the result of a well thought-out concept, cooperation with Germany's most renowned audio developers, and consistent implementation with advanced components.
A Sharc DSP programmed especially for LD Systems, with converters that have a remarkable dynamic range of 127dB, acts as an "onboard computer" to ensure trouble-free performance of the DDQ series. It handles all protection functions for the drivers and power amplifiers. The decisive advantage over the competition is provided by the predictive peak limiter with a look-ahead time of 1 millisecond, which ensures absolutely distortion-free reproduction even at maximum volume. Generously dimensioned heat sinks and slient fans provide additional protection against overheating.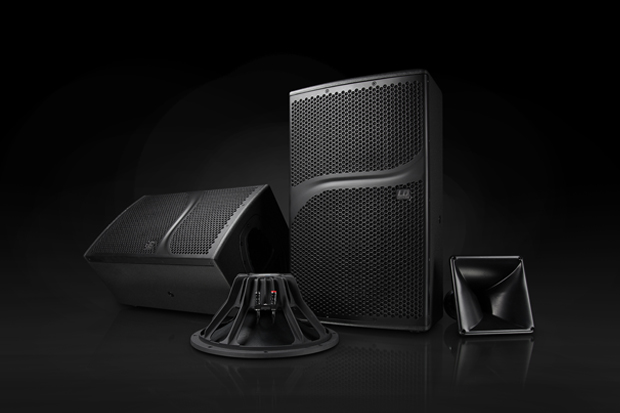 Last, but not least, the impressive tonal characteristics of the DDQ 10″ and 12″ active systems result from the speaker configuration: the woofers from the PR300 series by Faital Pro are equipped with powerful, lightweight neodymium magnets, and the design of the BMS tweeter ensures extraordinarilly dynamic, linear reproduction up to 20kHz. They are separately driven by two Hypex UCD400 400W power stage modules that stand out because of very low harmonic distortion, extremely low noise, a completely load-dependent, linear frequency response, and maximum efficiency thanks to their switching power supply. The dispersion angle of the DDQ active speakers is 80° x 50° for the 12" version and 80° x 60° for the 10" version. As shown in the isobar diagram, this maintained with extremely high homogenity over a very wide frequency range. The maximum sound pressure level is 132dB for the 10" system and 134dB for the 12" version.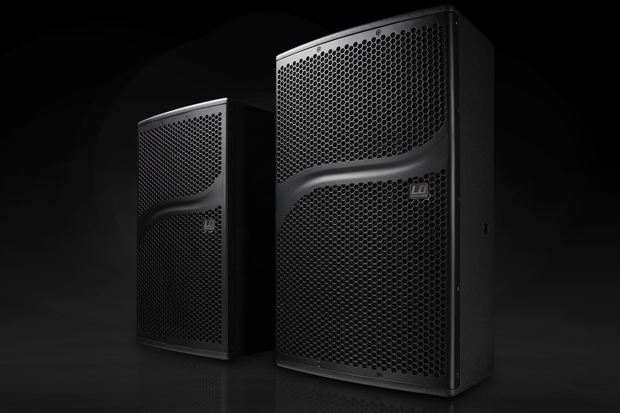 On the rear connector panel, XLR sockets are used for input, loop-thru, and connecting an active subwoofer. The subwoofer output is switchable, as is a ground lift for eliminating ground loop hum. LEDs show the status of system functions.
DDQ active speakers are designed for all PA applications: for mobile use or in permanent installations, compact systems, FOH systems or delay lines. The sturdy cabinet is a bass-reflex design made of 15mm birch plywood with a built-in 50° angle for use as a stage monitor; for this, the horn can be rotated. The surfaces are protected by a highly durable textured finish. Thanks to the innovative Evolutive handles and their comparatively low weight, the DDQ 10″ and 12″ active speakers are easy to transport. All DDQ systems are made in Germany and are already available for less than € 1000 RRP.
Make an appointment for a personal demonstration!
Adam Hall Sales Team UK: +44 (0) 17 02 / 61 39 22
Adam Hall Sales Team International: +49 (0) 6081 9419 300
For additional product information, go to:
http://www.ld-systems.com/464-1-ld-ddq-10.html
or
http://www.ld-systems.com/465-1-ld-ddq-12.html
Click here to download the Press Package (Press release in Word format in 4 languages + pictures and logos) !