LD Systems Maui 28 @ Grand Reopening and 50th Anniversary Celebration of the Volkswagen Dealer "VW Patterer"
In November, the grand reopening and 50th anniversary party of the VW repair shop "VW Patterer" was held in Hermagor. More than 1000 guests celebrated for three days to the sound of the Maui 28 by LD Systems and were enthusiastic – the column PA also looked impressive.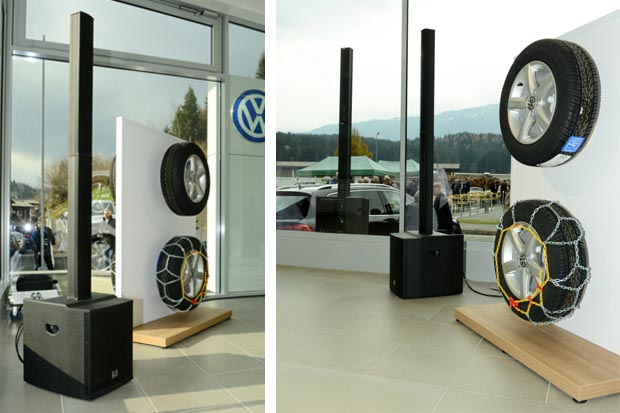 After elaborate renovations, the 50-year old repair shop now shines with a new lustre. The Maui 28 blends into the surroundings elegantly and discretely.

For more info about the MAUI 28, go to:
http://ld-systems.com/370-1-ld-maui-28.html
All info about VW Patterer:
www.patterer.at