STINGER Reloaded – LD Systems' Multifunctional Speaker Series Enters the Second Generation
LD Systems is presenting the second generation of the successful Stinger family of speakers with a new design. In addition to outstanding value-for-money, the professional G² full-range PA systems and subwoofers offer extensive features, well thought-out details, and impressive audio quality with maximum fidelity to detail. The compact design is especially suitable for mobile use and for elegant mounting in permanent installations.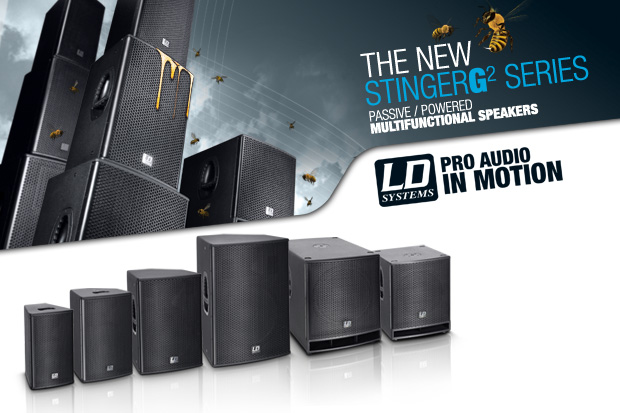 The Stinger G² full-range systems are available in active and passive versions in the sizes 8″, 10″, 12″, and 15″. All of the models use specially developed woofers and tweeters, made by renowned manufacturer BMS, which ensure balanced frequency response and high sound pressure levels. The active speakers are driven by Class-D power amps by B&O (8", 10") and Hypex (12", 15") and are equipped with a 2-band tone control and all protective circuits. The connections are made using Speakon-compatible connectors. They feature built-in threaded inserts for flying and permanent installation with mounting brackets.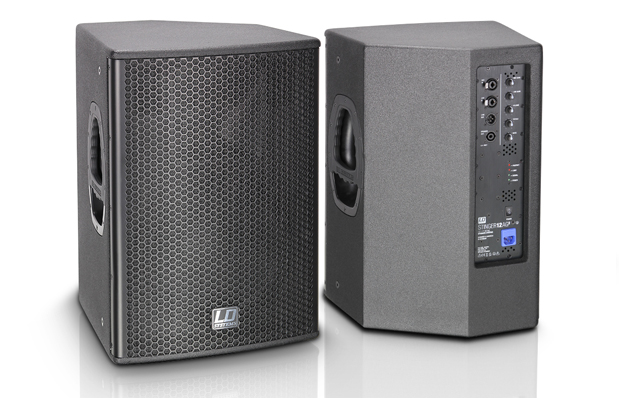 The 12" and 15" models have a stand support that is adjustable by ±14° for perfect orientation and the specially developed LD Evolutive handles. These innovative carrying handles offer a secure grip from all sides for easier transport.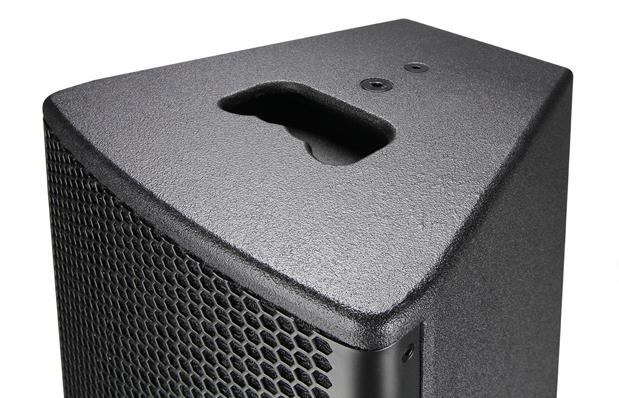 For expanding the bass range, LD Systems is unveiling the new Stinger G² subwoofers, which are also suitable for use with systems made by other manufacturers. Like the full-range speakers, they are made of rugged multiplex with sturdy metal grills to protect the speakers. The G² subwoofers include two active models with high-performance subwoofers in the sizes 12″ and 15″ as well as a passive 15″ version with a continuous power rating of 500W. The integrated power stages of the active subwoofers ensure plenty of power and a tightly defined bass foundation with high dynamics and impulse fidelity. Of course they are equipped with all essential protective circuits. An extensive connector panel and volume and low pass controls as well as a phase reverse switch ensure precise system integration.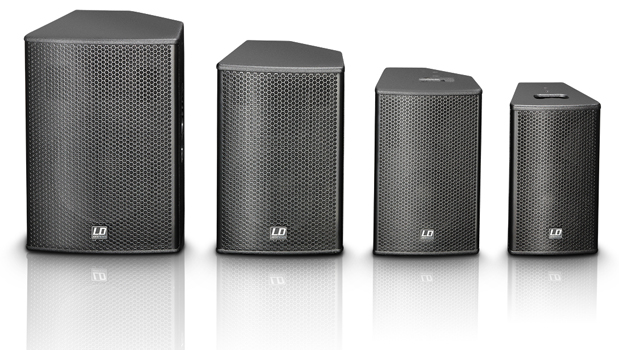 The passive version can be used with a separate crossover or, thanks to a switchable low pass filter, connected directly to an external power amp. Additional features of the compact bass-reflex subwoofers are an M20 stand support and the new LD Evolutive handles.
Comprehensive accessories such as transport bags, mounting brackets, dollies, etc., are available for all models in the Stinger G² speaker series.
For additional specifications and product information, please visit:
http://www.ld-systems.com/en/series/stinger-g2-series/
Click here to download the Press Package (Press release in Word format in 4 languages + pictures and logos) !