LD Systems @ Great Ormond Street 'Race for the Kids'
MVM Services provided PA and DJ services for the hugely successful Great Ormond Street 'Run for the Kids' event held at Battersea Park, London 24th June.
by David Vukovich,  Opus Business Unit Director

David Vukovich: "With 3,000 runners and many more spectators spread over a wide area it is crucial to deliver clear highly intelligible instructions to the participants and generate sufficient volume during the warm up and race kick off.

LD Premium Vue line subs and LDV15A full range speakers provided sound from the main stage, which projected comfortably up to 50m with negligible decay.
Several Dave 15 systems provided supplementary fill to off stage areas and the start line. LDWS100 series wireless mics combined with a Mackie 1402 mixer provided clear, reliable, uninterrupted vocals for the various acts, speeches and MC with absolutely no feedback, discernible noise or dropout even under poor weather conditions up to 40m away from the stage.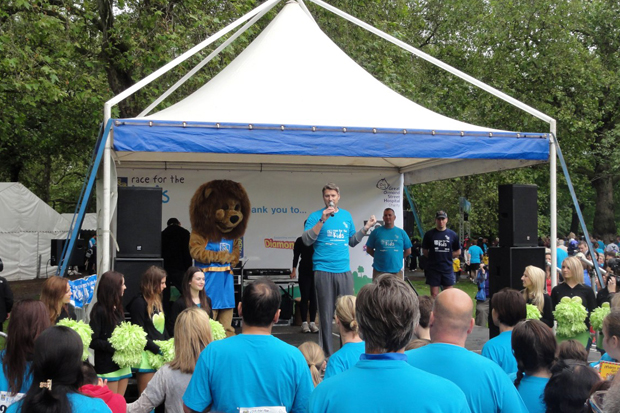 All in all I am blown away with the performance of LD products throughout, which represent exceptional value for money for the performance on offer. I am also grateful to the incredibly helpful Adam Hall UK team, providing exceptional support throughout.
Thanks David for your great feedback!
More Infos about the products: http://ld-systems.com/1-1-home.html
More Info about Opus: http://www.opus.eu/page/opusdisclaimer
More Info about the Great Ormond Street hospital: http://www.gosh.org/gen/donate/dm-landing-pages/special-1/