All go at the pit stop – 150 classic cars and 300 spectators at the Adam Hall site
'Königstein Classic', a one-day classic car rally organised by ADAC Ortsclub Königstein e.V. was held for the 10th time on 19 August 2012. 150 classic cars from a broad range of manufacturers and build years cruised through the region of Hochtaunus. Around 300 classic car aficionados came to Neu Anspach from near and far to see the sensational pieces up-close on the Adam Hall site.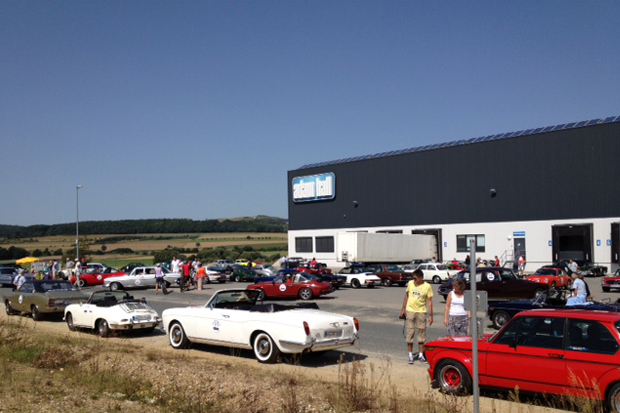 The rally participants took a pit stop at the Adam Hall site in Neu Anspach between 12.00 and 15.00 to fortify themselves for the second half of the rally. Visitors could stroll around freely, enjoying the 150 classic cars parked on the premises – rare pieces of automotive history otherwise only to be found in museums.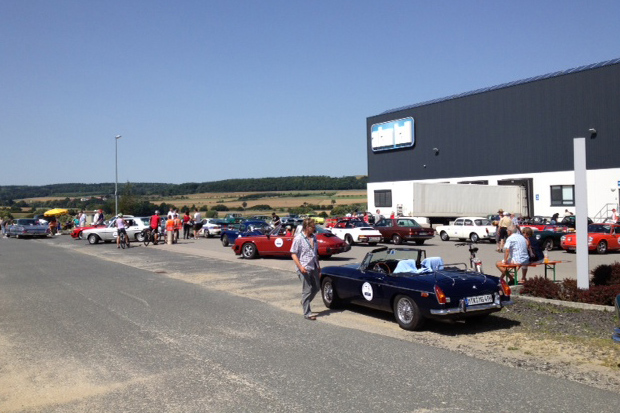 We would like to express our gratitude to all participants, guests, the voluntary Rod am Berg fire brigade for the first-rate catering and the route guides Klaus and Florian Reuter for this successful event.
For more information about Adam Hall, please visit:
http://www.adamhall.com/en/All_Products.html
Full rally information can be found at:
http://www.oldtimerfahrt.adac-oc-koenigstein.de/2.html