Solo Lite – The Light Heavyweight Performer
We're changing the game again. Introducing the new Solo Lite, the lightest and coolest little convertible cart that doesn't skimp on performance!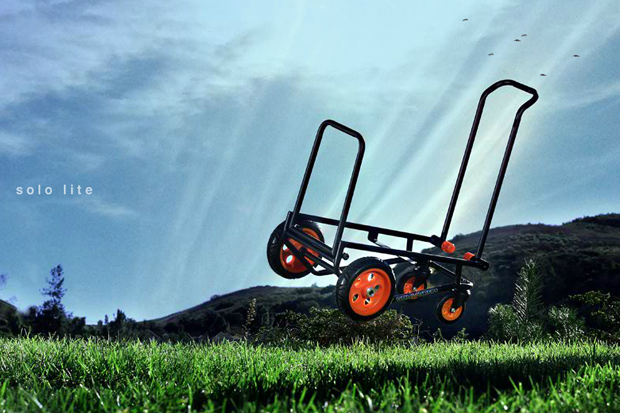 Lug your valuable rig on this 15-pound beauty — up to 250 pounds of it — in either the dolly or platform cart mode. Switch between modes is a snap, thanks our patent-pending handle design, and never have to deal with cramping your style with cumbersome and poorly-built carts again. This baby rocks with aggressive styling, head-turning lines, and solid construction. Wow.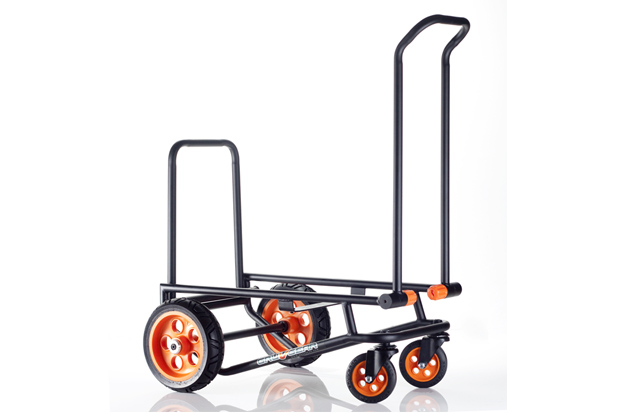 Key benefits:
• Lightweight and compact at 15 pounds makes it a breeze to handle
• Solid "roll cage" construction with less moving parts exudes that unmistakable Gruv Gear design and quality
• Built-in stairclimbers make going over curbs and stairs a cinch
• Easily transport amps & cabinets, instruments, photo and video equipment, DJ and pro sound gear from your car to the stage or work site
• Extend the life of your valuable equipment by preventing wear-and-tear
* Accessories sold separately. Production models may vary slightly from photos shown.

Further information at:
http://www.adamhall.com/en/Gruv_Gear_Sololite_-_Multi-Position_Personal_Utility_Cart_Lite-Version.html
or
http://www.gruvgear.com/solo-lite