Developed for maximum flexibility – the Gruv Gear Muver 6
Gruv Gear's new breakthrough in the area of transport solutions is the MUVER 6. A multifunctional longbed cart with a huge loading area and extremely high load capacity of up to 300 kg. The beauty of this solution: zero radius turn capability enables you to position the cart with centimetre precision!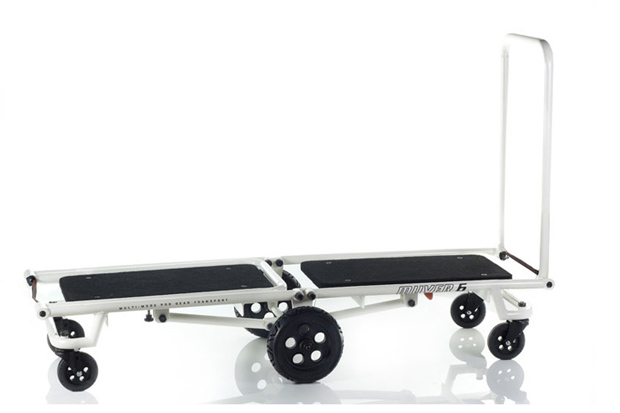 For anyone who has to transport heavy loads, the MUVER 6 is guaranteed to be a dependable and reliable partner. The revolutionary cart transforms into more than a half dozen different possible configurations. Six wheels permit optimal transport with no "centre sag". Thanks to the large centre wheels, it transforms into a "u-boat" cart that boasts a zero radius turn capability. The ability to pivot 360° in one spot permits skilful manoeuvring in tight spaces and through narrow corridors.
When quickly transformed into a 4-wheeler cart, the Muver 6 is an outstandingly manoeuvrable dolly. Even large speaker towers can be pushed or pulled with ease.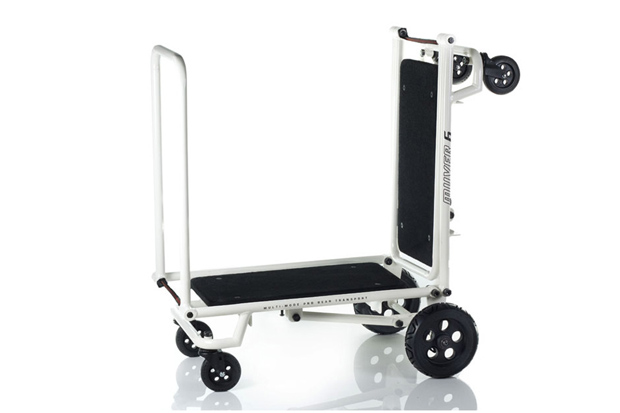 With a quick flip of the ingenious, patent-pending frame design and the optional tabletop accessory, the MUVER 6 turns into the perfect workstation to set down your laptop, mixer, and other gear, with plenty of storage to spare below.
The cart comes complete with heavy-duty carpeted decks. This keeps your sensitive equipment onboard without scratching it. With lightweight, solid wheels that will never go flat, this multifunctional longbed cart promises a loading capacity up to a phenomenal 300 kg. The airless casters are made of special PU foam and polyurethane material to ensure proper firmness and elasticity.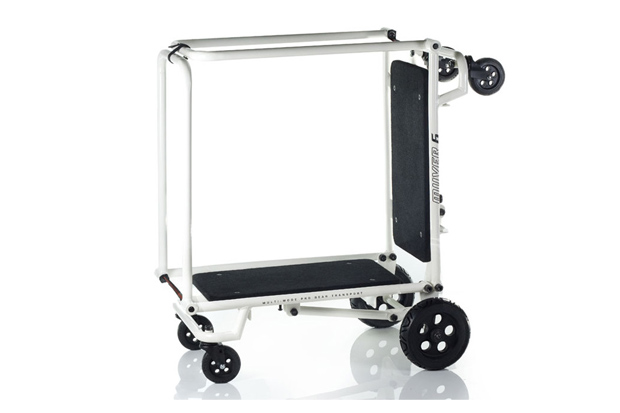 In the compact, folded position, the MUVER 6 can be transported effortlessly in nearly any vehicle.
For interesting videos about this product, go to:
http://youtu.be/IDGrPDn9hRM
http://youtu.be/ZtI6crL0R3g
Additional product information:
http://www.adamhall.com/en/Gruv_Gear_Muver_6_-_Multi-Position_Longbed_Cart.html
Click here to download the Press Package (Press release in Word format in 4 languages + pictures and logos) !