The Adam Hall Brand Promise
It all started more than thirty years ago. With its flight case hardware, Adam Hall began marketing its first quality brand.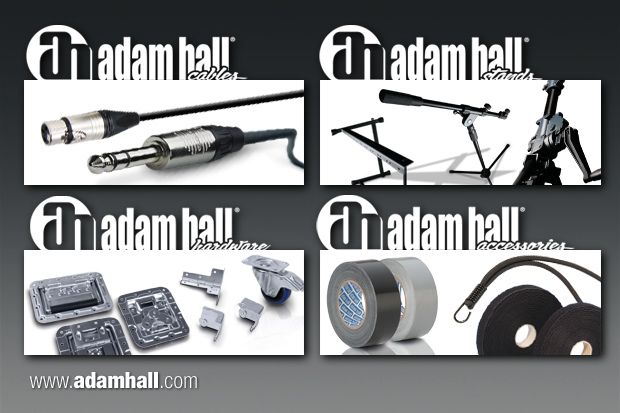 Today, Adam Hall impresses its customers every day with a broad range of products that now includes four quality brands. Whether professional stands, cables, connectors and lots of event accessories – with some 4,000 products in nearly all product categories, no wish is left unfulfilled. In addition, customers can look forward to new products every month.
Adam Hall is highly market-oriented when it comes to development. And that's not all: the quality brands are produced according to state-of-the-art technical standards. That is a big plus for customers because the manufacturing processes, materials, and packaging are subject to periodic inspections. That guarantees maximum quality. This value-for-money has been recognised by independent test institutes: Time and again, the quality brands have enjoyed good and very good results. The awards and test reports are available on the Adam Hall website on the respective product pages.
The success story of the quality brands reflects the satisfaction of the customers and shows in outstanding sales. See for yourself.
Click here to check out the brands:
Adam Hall Hardware: http://www.adamhall.com/en/AH_Hardware_and_Fittings.htm
Adam Hall Stands: http://www.adamhall.com/en/AH_Stands.htm
Adam Hall Cables: http://www.adamhall.com/en/AH_Cable.htm
Adam Hall Accessories: http://www.adamhall.com/en/AH_Tapes_and_More.htm