The Adam Hall Hardware News 2012 has arrived!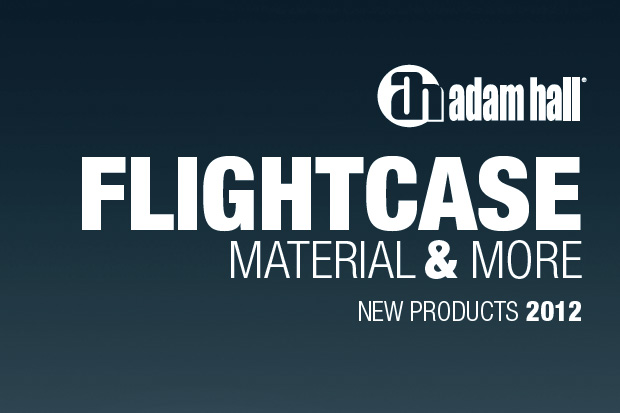 Adam Hall has always set its goal to help you build the perfect flightcase.
Our team of experts never stop searching for new and innovative ways to produce the best possible case-fittings to make your work easier and more effective. We are focused on your requirements as case-builder and user of our products, to always give you the best possible solutions. Our constant endeavors to produce only the highest possible quality is also reflected in our service, logistics and after sales support.
The new product flyer "News 2012" contains several new and interesting solutions, to aid you in your quest to build the perfect product. The new ultra-light high-tech Material "Elylite® Curv", the wood colours silver, olive and chocolate brown, and a repair kit for flight case and speaker cabinet surface materials are just a few examples. A true innovation is the new water resistant A5 document dish, which enables important documents such as packing lists or transport papers to be included in a case, sealed but visible from the outside.
Click here to download the new Adam Hall Hardware News 2012 :
/wp-content/uploads/2012/01/Hardware-News-2012.pdf

To keep up to date with all the newest developments, please also visit our web-site at http://www.adamhall.com/en/AH_Hardware_and_Fittings.htm.