Palmer Tone Center – test it now at more than 100 dealers!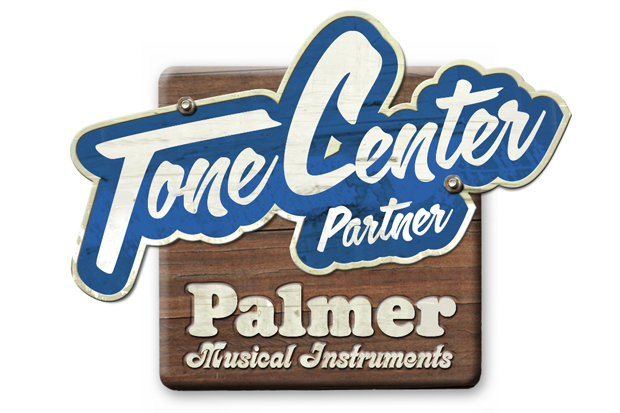 With the Palmer Tone Center, more than 100 dealers now offer their customers the possibility to test any guitar speaker professionally directly in their shop. Now, for the first time, any guitarist is able to configure & order his personal guitar speaker cabinet right at the dealer's shop!
Guitar speakers are one of the most important elements when it comes to sound design. Up until now, there was no reliable and easy method to compare the various guitar speakers with one another, making it difficult to sell individual speakers.
The Palmer Tone Center is an elegant solution to this problem! It lets you play through two 4 x 12″ guitar cabinets with separate chambers loaded with different speakers in each chamber. Thanks to the foot switch, now you can switch back and forth between the various speakers while playing and thus take your time comparing them. Small LED indicators on the cabinet show you which speaker is currently selected.
Once you have chosen a specific speaker, you can decide for yourself whether to order an individually configured Palmer guitar cabinet from the dealer or take home all of the components you need to build your own enclosure.
For a list of all participating dealers, go to:
http://www.palmer-germany.com/mi/en/Dealer-search.htm
Interested dealers can obtain information from the distributor. www.adamhall.com
Click here to download the Press Package (Press release in Word format in 4 languages + pictures and logos) !