Spots for the Song of the Year – Cameo AZOR S2 at the "Frišno" TV Show
Every year, the Slovenian TV show "Frišno" chooses the song of the year. The production is focused on the artists together with a big band, which accompanies each performance live. To further enhance the live atmosphere, the set design consists entirely of LED surfaces and numerous moving lights, which lighting designer Žan Pernat uses flexibly to suit every artist and every style of music. Since 2023, the AZOR S2 Spot Moving Heads have also been in use as effect lights at Frišno. The compact spotlights with a large zoom range were supplied by rental service provider AP Audio Live Slovenia, which offers the AZOR S2 as a new addition to its product line.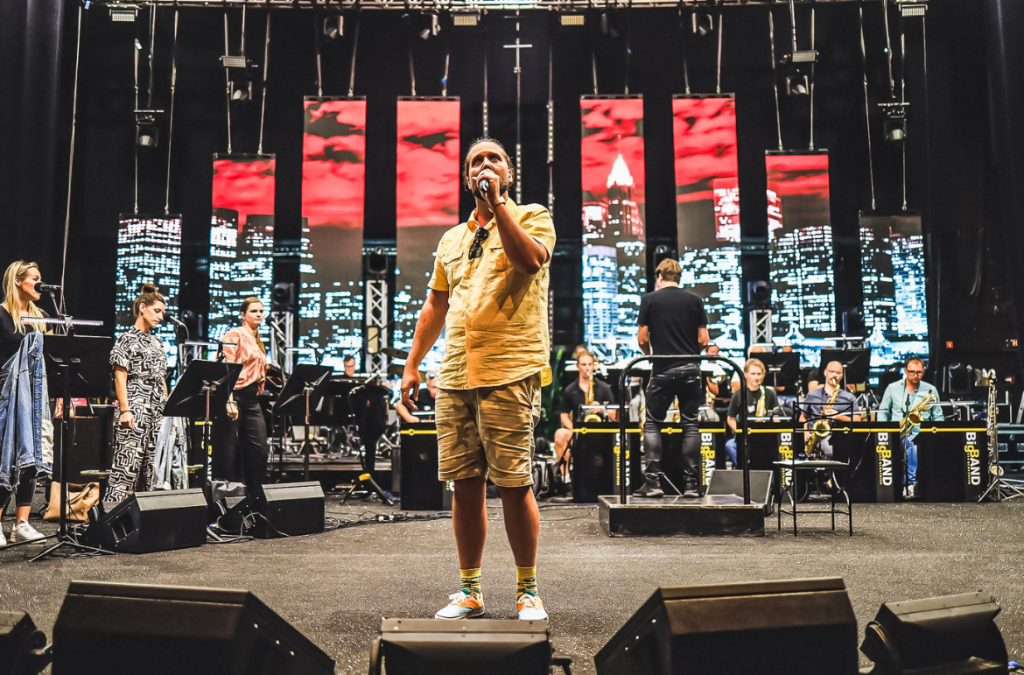 Equipped like the big ones
"We were looking for a compact and powerful spotlight with CMY colour mixing, wide zoom and quiet operation, and after some testing we finally chose the Cameo AZOR S2," explains Miha Brencl, owner of AP Audio Live Slovenia. "The AZOR S2 is small, but has almost all the features we know from the 'big ones'."
For "Frišno", lighting designer Žan Pernat used the AZOR S2 as effect lights as well as backlights on the floor and at different heights above and in front of the LED walls. Above all, the compact spot moving heads impressed with their effectiveness: "The AZOR S2 are extremely fast and really bright. 24 of them are enough to fill the stage with light. Plus, the beautiful gobos add a great look to the camera image."
Fully rider-compatible
For Miha Brencl, the investment in 24 AZOR S2s has already paid off in the first few months: "In addition to TV studio productions, the AZOR S2s have already been used at this year's Lent Open Air Festival in Maribor and for the TV recording of the "Poletna noč" festival in the historic old town of Ptuj.
"I am pleased that the AZOR S2s are already appearing in numerous riders after such a short time and have been included in the list of suitable lights by the responsible lighting designers!"

Miha Brencl, AP Audio Live Slovenia
Further investments in prospect
For the future, AP Audio Live Slovenia is already planning the next investments for its in-house light portfolio: "The EVOS W3 and W7 are already on our list, as is the AURO SPOT Z300. In addition, we are also eyeing the ZENIT W600 models and the new PIXBAR G2 series also looks extremely promising…"
The following cameo products are used at "Frišno":
#Cameo #ForLumenBeings #EventTech #ExperienceEventTechnology
---
Further information:
apaudio-live.si
cameolight.com
adamhall.com