Cameo Day of Light with Distributors in Singapore Showroom a Resounding Success
On 5 October, the Cameo Day of Light took place at the Adam Hall Group's Singapore showroom – an all-day event centred on the products and technologies of the Adam Hall Group brand Cameo Light. Participants at the Singapore showroom, which opened in 2015, included Cameo Light distributors from the APAC region and many local customers from the rental, education, church and club sectors.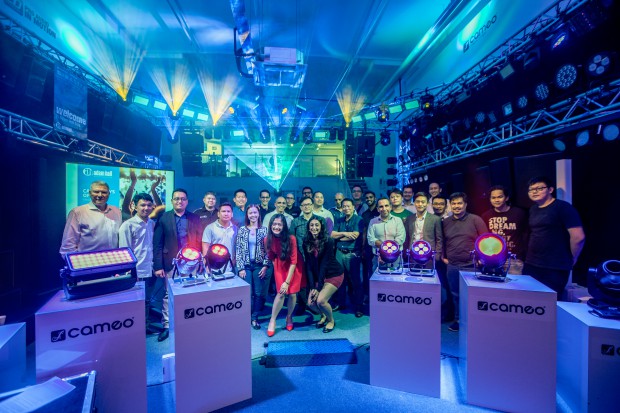 In order to ensure a comprehensive brand and product experience for the guests at the Cameo Day of Light, the showroom was specifically adapted for the event several weeks in advance to showcase the products of the lighting technology brand. Throughout the event, leading Cameo specialists (including Daniel Garcia, Lighting Product Manager, and Darius Ansari from the Adam Hall Group R&D department) were available to answer participants' questions.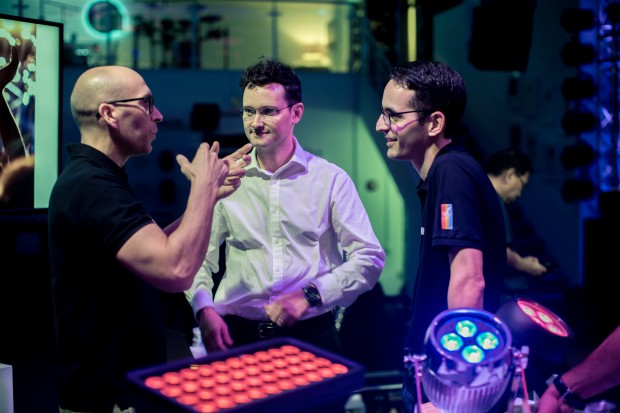 After a brief welcome and introduction by Chandan Mahtani, Managing Director of Adam Hall Asia Pte Ltd, and Bodo Falkenried, Head of Global Business Development, the Adam Hall Group product professionals took to the stand and first of all took the participants through the fundamentals of lighting technology, then presented the wide-ranging Cameo Light portfolio, including the ZENIT® series, the AURO® series and the new MOVO BEAM 100.
"The first Cameo Day of Light was a resounding success for the Adam Hall Group and has helped to strengthen the reputation of the Cameo Light brand in the Asian event and installation sector," confirms Chandan Mahtani. "Building on this, we will organise more events of this kind in the future, so as to appeal to our customer base in a more targeted manner, and to inform them of the advantages of Cameo products in bespoke set-ups."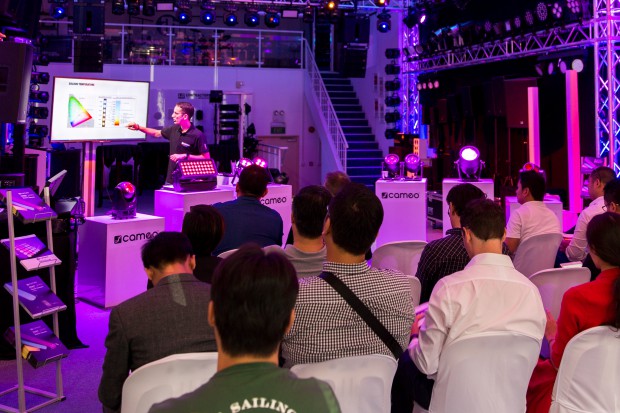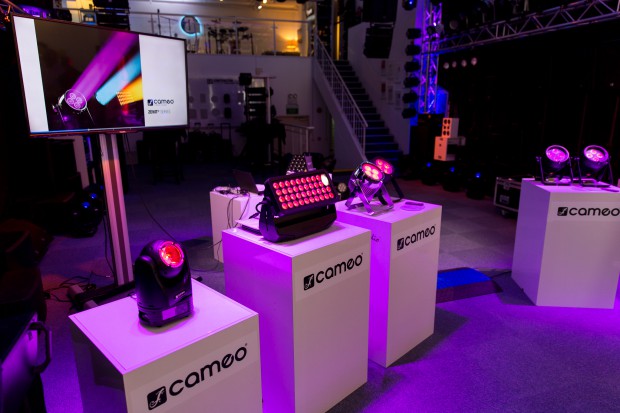 The showroom is available for visits by appointment. Address as follow:
Adam Hall Asia Pte Ltd
11 Woodlands Close, #01-12, Singapore 737853
Take a tour: Adam Hall Group Showroom Singapore
Further information:
www.cameolight.com