Adam Hall Group Opens Self-contained Installation Room at the Barcelona Showroom
Since its opening in 2015, the Adam Hall Group showroom in Barcelona has become a focal point for sales partners and service providers in the southern European region. In order to keep the ever-growing installation sector customer base better informed in future about the comprehensive range of solutions from the different Adam Hall Group brands, the showroom now has its own presentation and workshop room specifically for installation companies.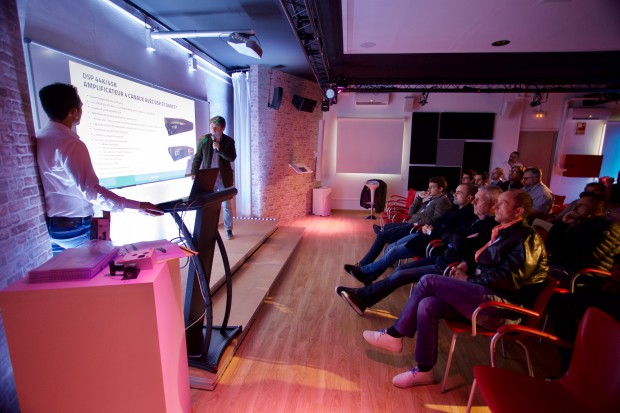 Dedicated installation solutions
"Our customers from the installation sector are looking for dedicated audio solutions for use in bars, restaurants, fitness centres, conference rooms and many other places", says Gabriel Medrano, International Area Manager, Adam Hall Group, Southern Europe. "With the new installation demo room, we can present the appropriate products and solutions in an environment specifically built for this purpose. In this way, our customers get a much better idea of how the products perform in practice with regard to sound and design."
Versatility
Alongside individual presentations for service providers, who often call in with their respective customers, the approximately 70 m2 installation room will also be used for conventions, workshops and training. Fabrice Dayan, Sales Representative, West of France and Key Account Manager Pro Audio recently presented several different installation ranges from the Adam Hall Group's own brand LD Systems, including the SAT G2 series, the Stinger G3 series, the CURV 500 array system and the DSP 44 K and DSP 45 K amplifiers.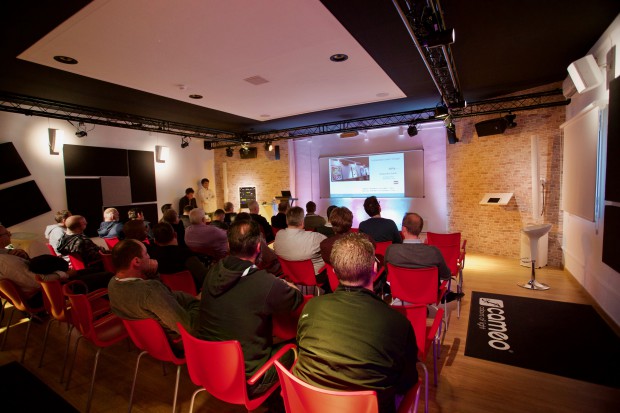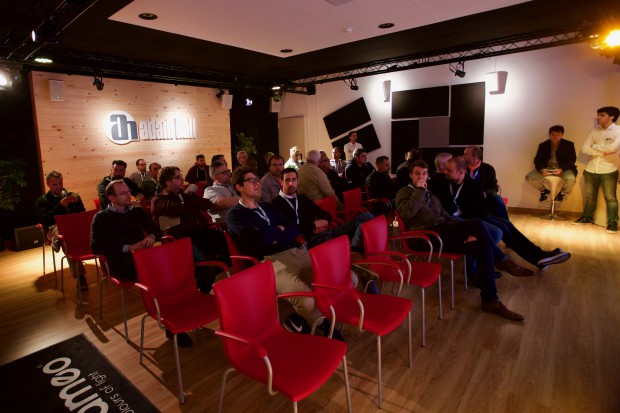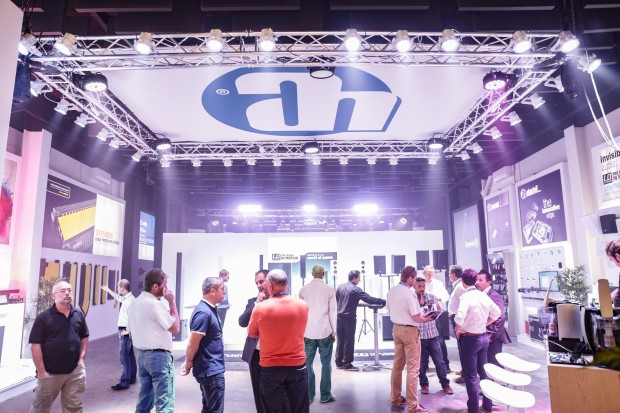 Adam Hall Group Showroom Barcelona, Google Maps 
Products currently featured in the installation room include among other things the new, ultra-slim SAT 442 G2 4 x 4" column speakers, CURV 500 installations, STINGER 8 A G3 2-way active systems, SUB 88 A and SUB 10 A subwoofers, the portable column system MAUI 11 G2 as well as various installation loudspeakers from the LD Systems Contractor series. A Palmer audio-splitter facilitates convenient switching between the individual sound solutions.
Flexible lighting
In order to quickly and simply create the appropriate lighting mood for the flexible installation environment, Gabriel Medrano and his team at the Barcelona showroom utilise a Cameo DVC 4 DMX interface with associated DVC 4 iPad-control application from Daslight.
The installation room at the Barcelona showroom features:
LD Systems SAT G2 series
LD Systems Stinger G3 series
LD Systems CURV 500
LD Systems SUB 88 A
LD Systems SUB 10 A
LD Systems MAUI 11 G2
LD Systems Contractor series
LD Systems DSP 44 K & DSP 45 K
Further information:
www.ld-systems.com