CURV 500 iAMP from LD Systems' Installations Series wins ISE Best of Show 2017 award
At the recent Integrated Systems Europe (ISE) in Amsterdam, an expert panel from the New Bay Media publication Audio Media International presented the Best of Show 2017 award to the CURV 500® iAMP pro audio power amplifier from LD Systems'® Installations series.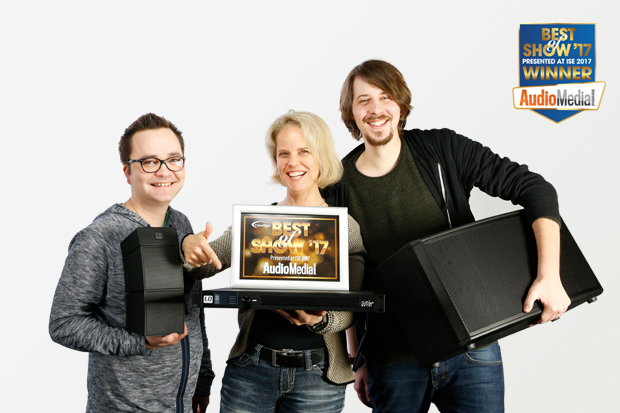 With this award, the 4-channel Class D installation power amplifier stands out from the crowd as an innovative product. But there were also other assessment criteria, such as usability, features, originality or performance, on the list of requirements of the specialist jury from the pro-AV sector, which presented quite a hurdle for the nominated products from the respective categories.
The CURV 500® iAMP power amplifier in 19-inch format has been developed specifically for CURV® 500 System installations and delivers 240 watts RMS per channel at 4 ohms. Each channel can power up to six CURV® 500 satellites or one CURV® 500 iSUB subwoofer.
#EventTech #ProAudio #ProLighting #StageManagement
Further information at:
www.ld-systems.com
www.audiomediainternational.com/best of show winners