Press: Snow white and limited – a special limited edition of the Palmer Monicon
The Palmer Monicon is the practical and convenient solution for volume control in a professional studio, or at home. When connected between your PC, laptop, tablet or MP3 player and an active monitor or home speakers, you can easily and precisely adjust the sound level using the large easy-grip knob of this nifty "little helper".


The Monicon is now launched in a limited edition, with the powder-coated steel housing and the wooden flanks all in white. For the input of the stereo signal, the useful mini device uses a 3.5 mm stereo mini jack; XLR-connectors for the output and another mini jack connector for balanced or unbalanced signal routing.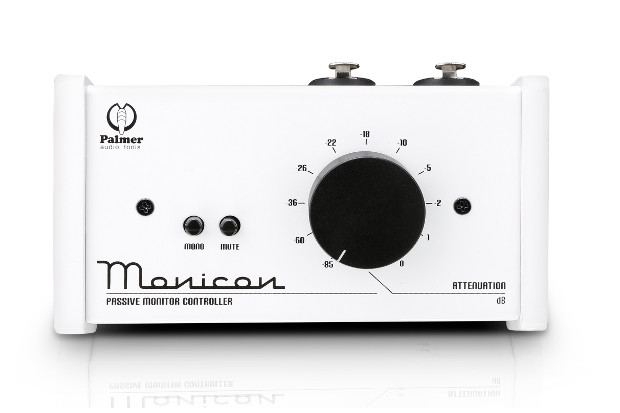 The Palmer Monicon is a totally passive monitor controller and does not affect the sound. This is due in no small part to the wide frequency response of 10 Hz – 40 kHz, and the extremely low total harmonic distortion of 0.001%. For additional comfort, two buttons are available to mute the signal and to sum the outputs to a mono sum.
The limited edition Monicon all in white will be available from May, at the usual price, at your local dealer and on the Adam Hall webshop.
Click here for more information about this product:
http://www.palmer-germany.com/pro/en/MONICON-W-Passive-Monitor-Controller-white-Limited-Edition-PMONICONW.htm
Click here to download the Press Package (Press release in Word format in 4 languages + pictures and logos)!