Can You See the Real Me? – Company profile of Adam Hall
With a distinguished history, growing market share and significant innovation, the industry is only now beginning to discover the real Adam Hall.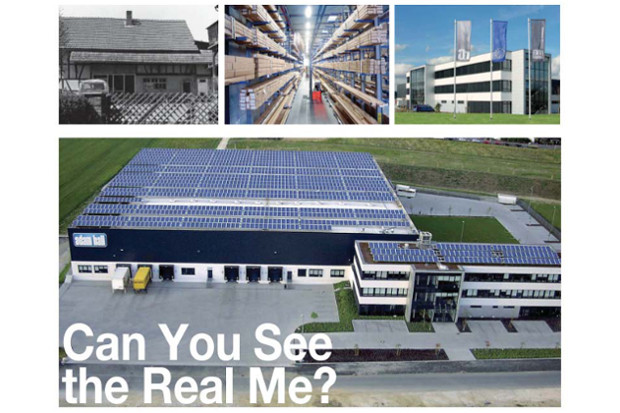 Ubiquitously known…
…respected throughout the industry, the name Adam Hall conjures up different images to different people. To most, perhaps, the company has been revered for 35 years as an innovative and leading producer of accessories and fittings used in the manufacture of Flightcases and transport containers. Others are perhaps more familiar with Adam Hall as the distributor representing established brands such as Audac, BMS, Eminence, Faital speakers and RAM Audio within Germany and Europe.
Although a large proportion of its business and growth can be attributed to wholesale distribution, this image can be a frustration for both COO Markus Jahnel and CEO Alexander Pietschmann. It's in its other role as a manufacturer and exporter of audio and lighting solutions that the company is experiencing increasing growth. As such, it is eager to demystify the real Adam Hall Group. As the name suggests, Adam Hall Ltd was founded in England in the mid-1970s by a very real Mr Adam Hall. Its German counterpart was established in Oberlauken in 1980 by English musician David Kirby as Adam Hall GmbH. With growth, 13 years later, Mr Kirby bought out his partner in both the Adam Hall GmbH and Adam Hall Ltd companies.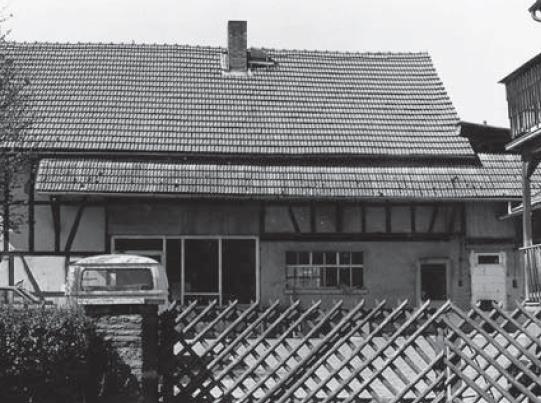 In doing so, the German company became the group headquarters, also assuming responsibility for coordinating Asia Pacifc purchasing with the offices in Taiwan and Shanghai. In 2013, an ownership succession enabled Mr Jahnel and Mr Pietschmann to take on director roles having acquired shares in Adam Hall GmbH from David Kirby. As a graduate in economics and having only joined the company in 2006, Mr Pietschmann blends a youthful energy and can-do attitude with business acumen beyond his 34 years of age.
Looking bemused at the reaction of Pro Audio Asia following an extensive tour of the company's headquarters some 30km out of Frankfurt in Neu-Anspach, he concludes: 'This is a typical reaction and that is why we need to tell the world who we are. There's much, much more to Adam Hall than accessories and parts. Few people realise that we are now one of the top 25 pro audio manufacturers in terms of turnover.'
Having first seen the facility some 2km in the distance within a scenic region of fields and woodlands, Adam Hall stands out on the horizon. Driving closer to it, the six loading bays come into view, all of which are fully utilised with incoming materials and outgoing orders. The rooftop of the 8,000 sqm warehousing area is largely covered in solar panels, ensuring the company's green credentials as a net exporter of energy is assured courtesy of this Photovoltaic plant connected to a local heating plant. In the adjacent 2,500 sqm modern office premises, 140 employees are divided into production, IT, sales, marketing and finance – all bustling with productivity as the orders of the day are processed with typical German efficiency. Adam Hall relocated to this carefully designed facility in 2008, but given its continued growth it is already expanding onto an adjacent green field site that it also owns.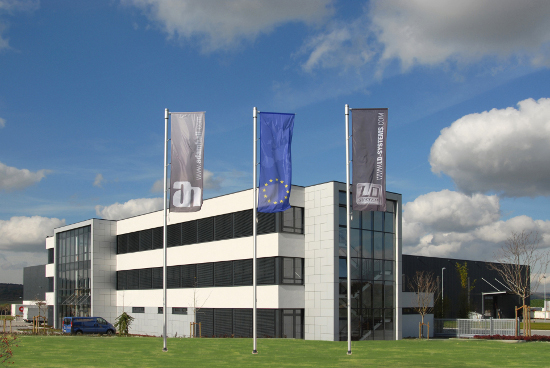 Perhaps Adam Hall is a victim of its own success. The huge catalogue it publishes each year contains more than 6,500 selected items that can also be accessed on the company's B2B Webshop, which contains product information and specifications together with prices. Customers and business partners alike enjoy the service they receive when working closely with such a reliable partner and supplier.
This ongoing daily business often overshadows its successes as an audio innovator and solutions provider for example the first production of Defender cable crossovers and cable protection systems began in the mid 1990s, and they quickly went on to revolutionise back of house and outdoor production operations. The cable crossovers have become an industry standard, ensuring safety at festivals, concerts, fairs and construction sites courtesy of their secure latching, self-cleaning closure system, slip-resistance and resistance to gasoline, oil and acid.
Available in nine series with a maximum load-bearing capacity of 5 tons, they are further certified by DEKRA in compliance with DIN 31000 and EN 61537 and are available in the fire prevention classes B2 and B1. Mr Jahnel recalls that he recognised the need to integrate electronic engineering into Adam Hall shortly after he joined the company in the early 1990s. 'We already had very good connections in Taiwan and China, so we could diversify our business platform,' he explains.
Already manufacturing audio connectors, cables, stands and instrument cases, Adam Hall decided to create a new brand of PA, wireless and broadcast products catalogued as Palmer audio tools. This was closely followed by the LD Systems professional audio and Cameo lighting brands respectively. 'We realised that as a distributor we were somewhat at the mercy of the suppliers,' he continues, 'but with manufacturing we could control our business a lot more. This meant we had to invest heavily into R&D, electronics and of course marketing in order to change the perception most of the market had of the Adam Hall brand.'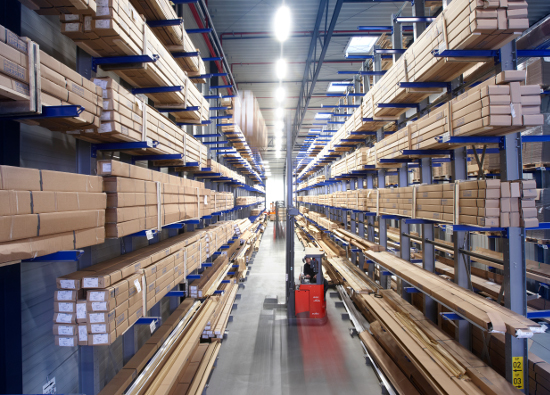 Palmer remains one of the best known secrets of the MI and pro audio industries. Within the Neu- Anspach facility, 10 employees manufacture a range of splitters, DI boxes, guitar amplifiers, switchers, effects and power supplies on the MI side, plus a series of signal processors, zone mixers and amplifiers on the professional side. Since 2002, LD Systems has been creating and updating a range of amplification, in-ear monitoring, microphone, signal processing and speaker systems. Like Palmer, however, the brand remains something of a secret within the industry. With innovation now firmly linked to price-performance, that situation is changing.
For example, the three new MAUI systems (11, 28 and 44) can be set up within a minute and represent true plug-and play, self-powered vertical line-arrays that by pass the requirement for stands or interconnecting cables. The compact, active, modular all-in-one systems incorporate a single stack of speakers that plug together to form a slim mini-tower sound system. Furthermore, they are unobtrusive. Once all three sections are locked, plugged-in and fed with an input signal, the show can begin.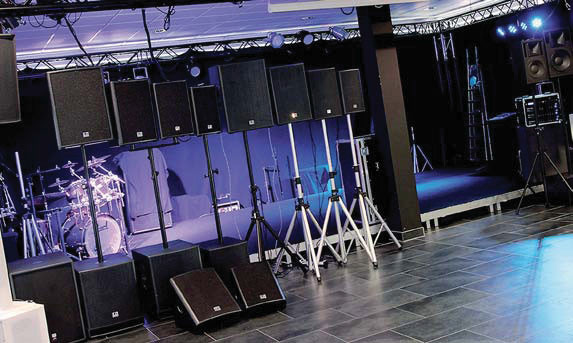 Recognising the need to pioneer and innovate, Adam Hall also sensitively prices its wares, meaning that these systems are scoring high marks not only with venues but also with musicians. 'This is just one focus for LD Systems and it represents a new direction for the brand,' says Mr Jahnel. Perhaps Adam Hall's experience as a flight-case manufacturer set it in good stead for its ventures with Palmer, LD Systems, Defender and Cameo (named after Chameleon).
For example, the company has long recognised the added value of its own patented innovations such as quick-lock and split-lit-vital safety features that customers in events production rely upon in today's increasingly health and safety aware world. 'We realised at an early stage that you cannot compete on price alone, so you have to build in innovation and quality,' furthers Mr Pietschmann. 'As a manufacturer in this industry for three and a half decades now, we have plenty of experience and know what our customers need.'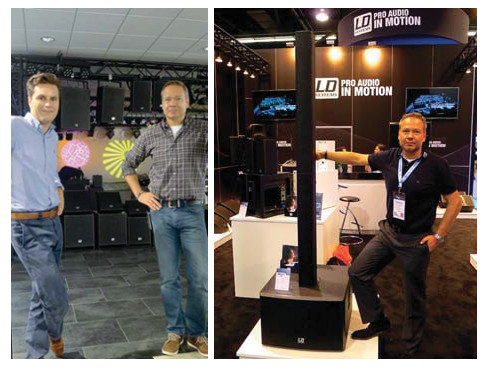 Having handed over the keys of the company to Mr Jahnel and Mr Pietschmann, Mr Kirby has effectively ensured the scripting of the next chapter in Adam Hall's legacy. 'We're a young company in which the average age of the employees is 31,' attests Mr Pietschmann. 'We're a young, dynamic team continually bringing a lot of new ideas to the table. However, we are also blessed with experience. Bodo Falkenried recently joined us as our business development manager, for example, and he ensures that we keep our feet on the ground.'
Mr Falkenried is currently in the process of appointing new distribution partners, whilst establishing a sales and customer service operations centre for the Asia Pacific region. 'Although Adam Hall is not new in Asia and has some good collaboration with distributors, a regional office and a face in the market was the missing link,' Mr Falkenried explains. Industry veteran S. Sajeev also brings with him more than 25 years of experience in the newly created role as director and head of APAC sales, in which he is focusing on the adoption of the company's brands and distribution lines across the region.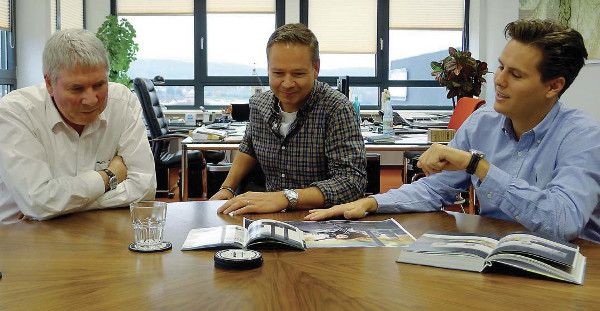 'Sajeev has great opportunities to improve Adam Hall's presence all over Asia,' furthers Mr Pietschmann. A Singapore showroom is currently in development as are logistic plans to speed up future shipments of goods to Adam Halls' evolving sales network. At the request of Mr Falkenried, Turkish distributor Asimetrik audio lighting and video systems recently visited the Neu-Anspach facility and returned to Istanbul clearly impressed.
'Having heard a demonstration of the new LD Systems speakers such as the MAUI 44 columns, they realised they had an instant market in Turkish venues, hotels and installations,' explains Mr Falkenried. 'These are not entry level products nor do they occupy the high-end, but they offer a very attractive solution within the mid-range.' Flushed with this success, Mr Falkenried is confident that similar distribution partners in other territories will follow Asimetrik's stance. 'I think part of our appeal is that we try and understand our customers' business, focus on them and build the relationship rather than simply push products on them,' he adds. Mr Jahnel has been sourcing OEM partners and electrical suppliers in the Asia Pacific for over two decades, and the company still retains the services of the most reliable.
'Our expertise is in mechanics and transportation, so we were happy to outsource those areas of the business in which we initially had less knowledge. However, with experience and the increasing use of software, we have welcomed some very skilled electronics engineers in house and that is what is driving the brands
now.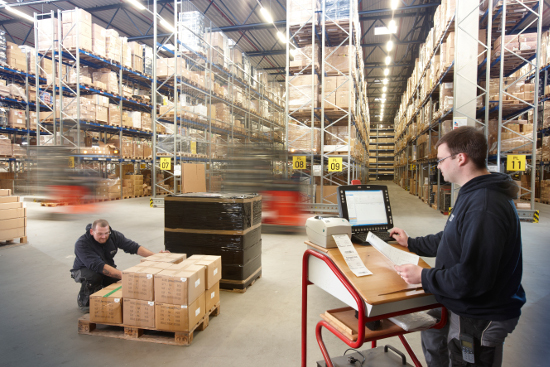 We're not a manufacturer that simply sources a cheap OEM product and labels it. Unless you can offer something better and perhaps unique to a user, you're no longer in the game. It's no secret anymore that everybody manufactures in Asia. However, it is important to let our customers know that we develop, design and engineer all our products in Germany. Indeed, some of our products are manufactured here such as DDQ and we source many components from Europe.'
The company today is represented in over 50 countries worldwide through its own sales force and a network of dealers and industry partners. It's a figure that is increasing significantly. The mirror doesn't lie and Adam Hall can now see a true reflection of itself there. Ageing gracefully having learned much in its more youthful days, it's doubtful that a mid-life crisis is about to emerge with this management team and the vision it has in terms of brand and product development.
If you're still not sure who Adam Hall is, a 30km detour to the facility is recommended should you happen to be in Frankfurt.
_____________________________________
Source: ProAudioAsia, Jan/Feb 2015: http://www.proaudio-central.com/
Further information about Adam Hall:
http://www.adamhall.com/