LD Systems GT 12 A: Active speakers for PA & monitoring – Product review by delamar.de
The LD Systems GT 12 A is a PA speaker which features 1000 watts of peak power. With its rugged housing, according to the manufacturer, a 2-channel mixer and a 2-band EQ, the speaker wants to convince all those with a modest budget who cannot do without the necessary power for applications in small events.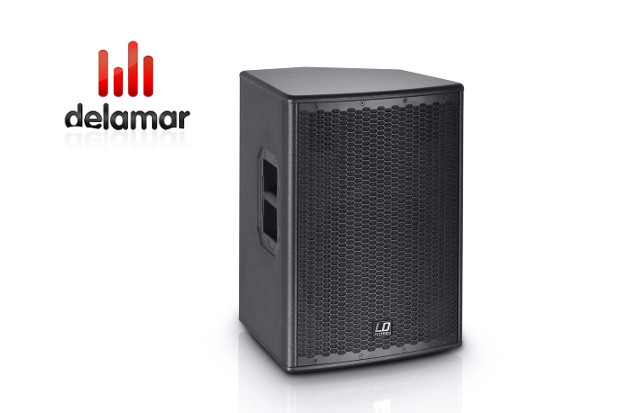 PA & monitor speaker: LD Systems GT 12 A
With the LD Systems GT 12 A, the manufacturer from Neu-Anspach provides a full range speaker that is hard to beat in its price range. It is suitable for PA and monitor applications, the latter thanks to the integrated 54° angle. The woofer measures 12″ and the 1″ compression driver is provided by Celestion. Protection circuits against overvoltage or overcurrent and overload of the tweeter are also integrated. The 15 mm-thick MDF bass-reflex cabinet is coated with vinyl to protect the speaker from external impacts. The equipment includes a steel grille with honeycomb pattern, as well as a two-step tiltable stand flange.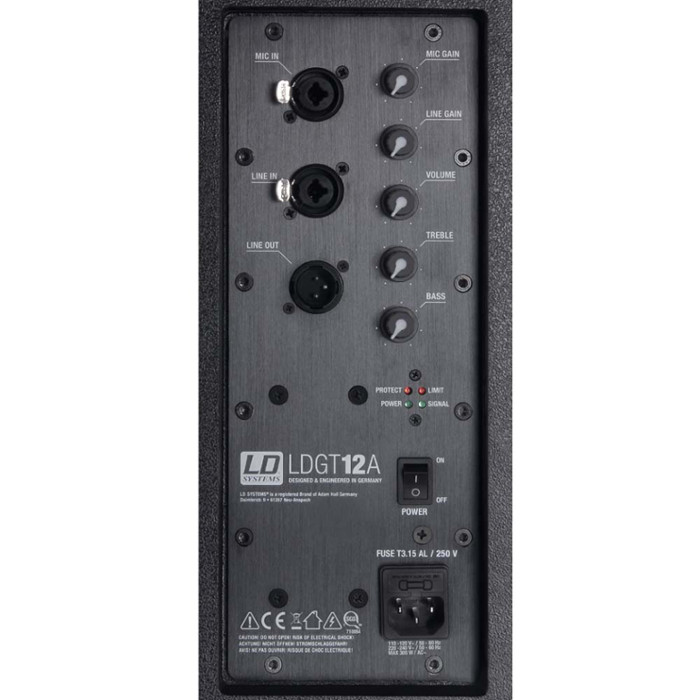 LD Systems GT 12 A: Features [excerpt]
Active speakers for PA & monitoring Output Power: 250 W RMS, 1000 W PeakMax. Sound Pressure: 119 dB RMS, 122 dB Peak Dispersion Angle: 90° x 60° Frequency Range: 60 – 19,000 Hz Inputs: Line (XLR/6.3 mm) & Mic (XLR/6.3 mm) Output: Line (XLR) 2-band equalizer stand flange for 0° or 5° / M20 threaded inserts Dimensions: 389 x 565 x 368 mm Weight: 20.7 kg
A protective cover is available as a separate accessory. If you want a deeper bass, the series provides matching subwoofers – the models equipped with 15″ or 18″ membranes provide a 100 Hz output for the satellite and an adjustable low-pass filter.
LD Systems GT 12 A: Price & availability
LD Systems GT 12 A is available at a street price of € 333 (including VAT) in German retail stores.
Source: http://www.delamar.de/musik-equipment/ld-systems-gt-12-a-25618/, Germany, October 2014
Author: Felix Baarß
Complete product information is available here:
http://www.ld-systems.com/en/series/gt-series/gt-12-a-12-powered-pa-loudspeaker/