Press: Adam Hall® launches exclusive Rolling Stones® Cable Series
The "World's Greatest Rock 'n' Roll Band of All Time", The Rolling Stones and Bravado cooperate with Adam Hall and present a strictly limited cable line on the market.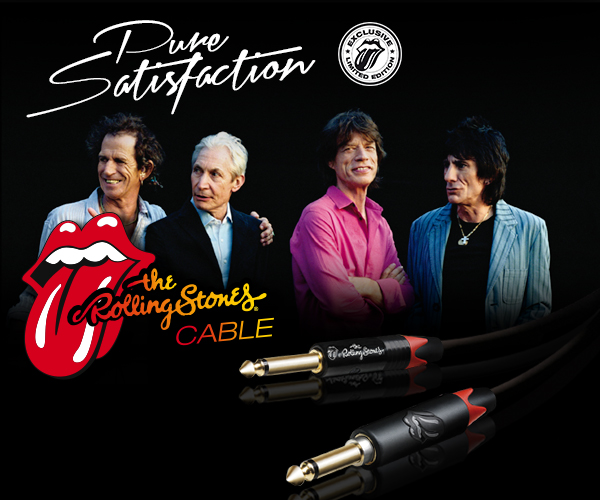 The most famous Rock 'n' Roll Band of All Time, unanimously agreed across the generations, the Rolling Stones® was formed in 1962. Whether in the studio or live on stage their songs, tours and performances are legendary.
For Adam Hall® these outstanding qualities represent an excellent opportunity to design a joint line of cables. It bears not only the band's name, but also conveys the high standard demanded by the Band that is perfectly suited to the needs of every musician. In the development of the cable, in addition to an undistorted sound transmission, the longevity was also a key objective.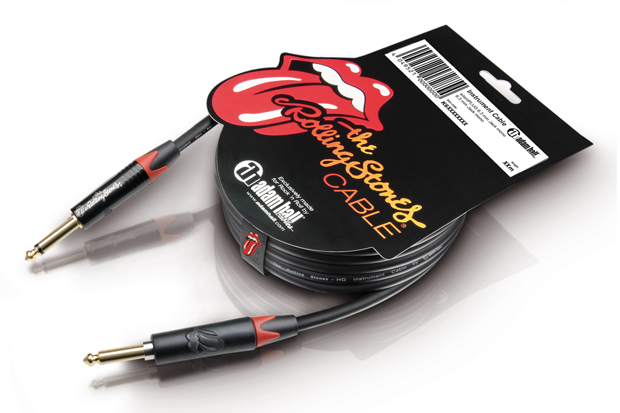 The flexible yet robust Rolling Stones guitar and microphone cables are double shielded with copper spiral shield and aluminium; they have a very low capacitance and are assembled to perfection.
In cooperation with NEUTRIK®, the complete series features specially gilded Rolling Stones XLR and 6.35 mm jacks and also includes among other things, an exclusive version of the silentPLUG®.
"The collaboration with the Rolling Stones® and Bravado is the first in a series of exciting product launches and collaborations, with which we will consistently expand our range of cables over the next few years," says Adam Hall® CEO Alexander Pietschmann.
As of now, The Rolling Stones® Cables by Adam Hall® are available as a Limited Edition in various lengths and are in stores for a short period of time.
Additional information is available at:
http://rollingstones.adamhall.com/
Click here to download the Press Package (Press release in Word format in 4 languages + pictures and logos) !