Here are Adam Hall's new catalogues
This year again, there are a number of new products from our various brands. Explore the world of new catalogues of Adam Hall Brands: AH Stage Equipment, AH Product News, AH Flightcase, AH Hardware News, Cameo, Defender Series, LD Systems DDQ, LD Systems Overview and Palmer!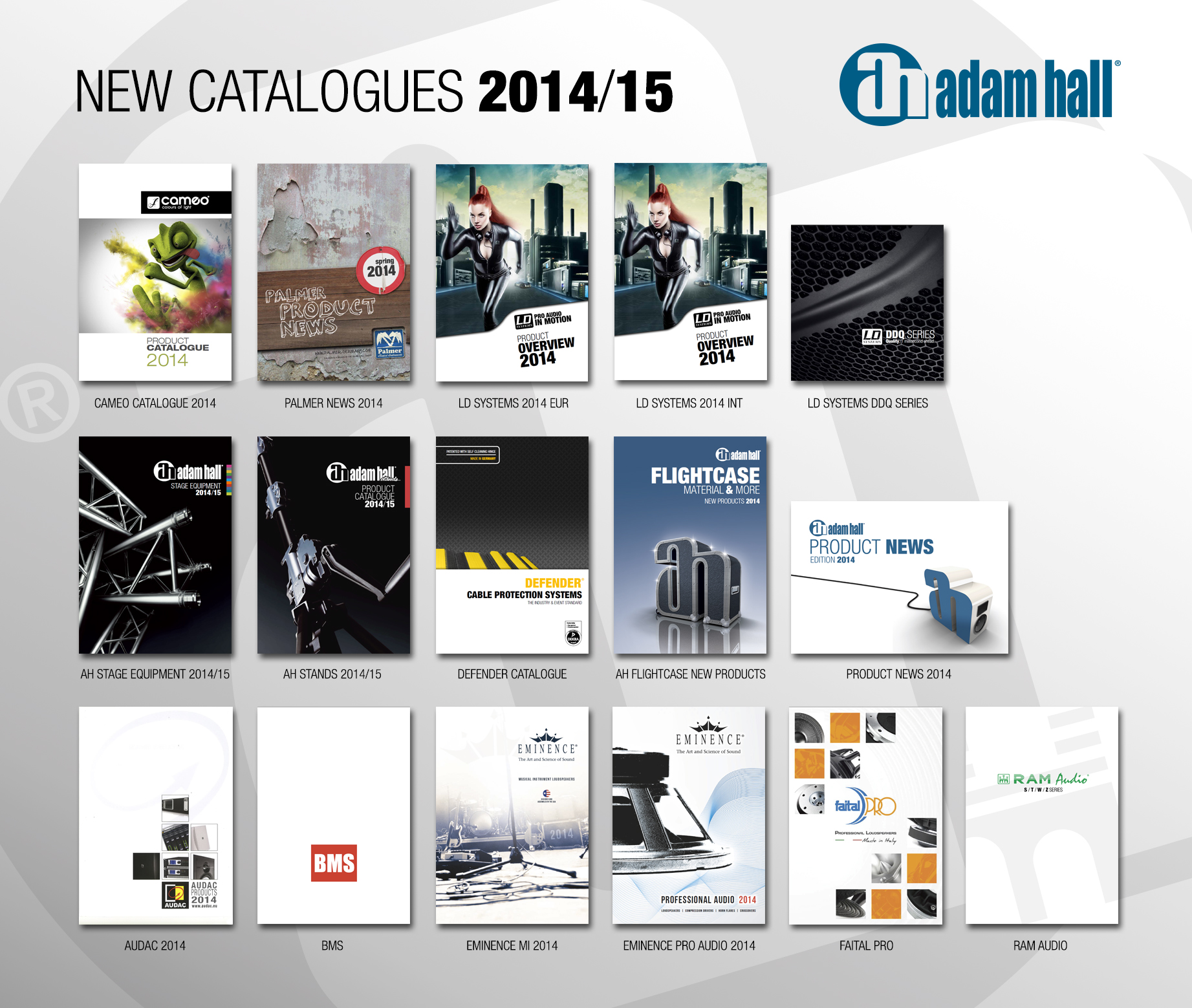 Also, other brands we distribute, such as Audac, BMS, Eminence MI Guitar, Eminence Pro Audio, Faital Pro and RAM Audio show up in our new design.
Click here to download the catalogues:
http://www.adamhall.com/en/Service_and_Download.html