Palmer Monicon – everything is under control – a short test report from recmag.de
Setting the listening volume is far from a spectacular process, isn't it? So, why not outsource this process in the software ? Quite simply: The experience shows that you can work much faster and more conveniently if you have direct access to a (preferably generously dimensioned) hardware volume controller.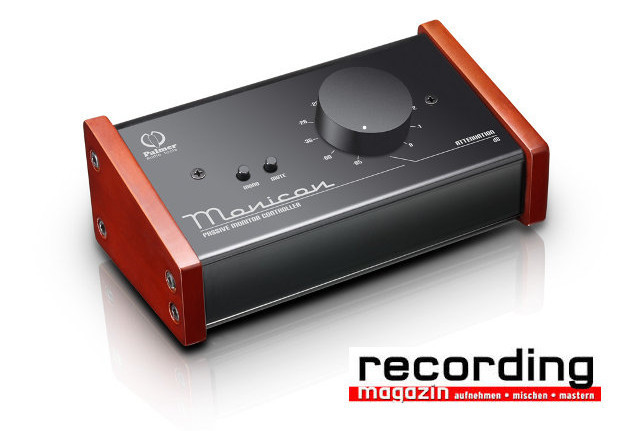 A monitor controller has become relatively rare in these modern times of mixer-free laptop recordings, where using a hardware version becomes absolutely necessary.The Palmer Monicon is a passive mini-mixer designed to be inserted between the stereo output of a notebook, PC or audio interface and an active monitor system. They kept the controls simple: In addition to an oversized volume knob, Mute and mono buttons make it possible to mute the outputs and merge the stereo output signal into a mono master signal to check its mono-compatibility.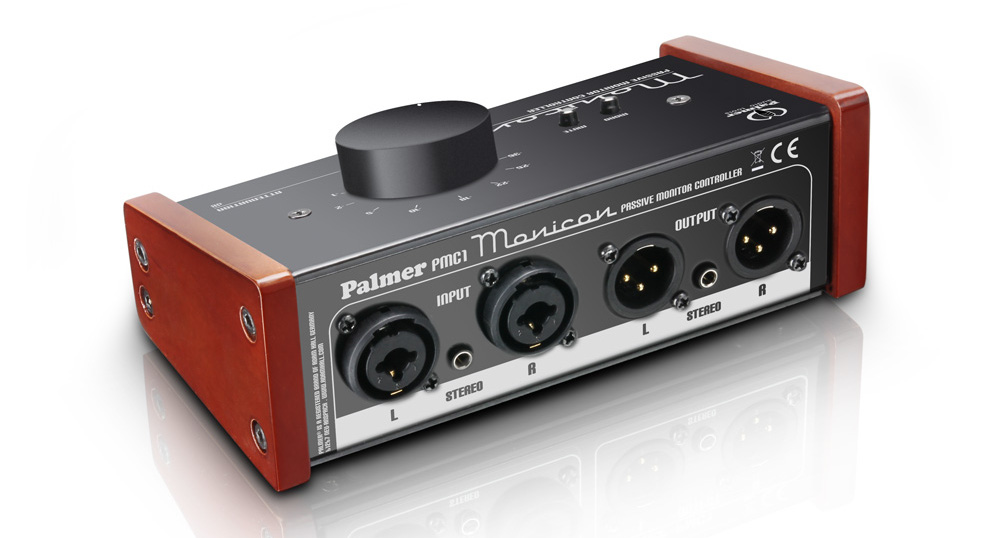 Visually, the device comes in a subtle retro design with real wooden side panels and a powder-coated steel case. The inputs of the controller are equipped with combi-jacks (XLR/6.3 mm jack) or Mini Jack (3.5 mm) as usually found on computers. The latter is also available for the output, as well as two professional XLR connectors. In the test, the Monicon was a reliable tool that had no negative impact on the sound of the stereo signal. The device is compact, solidly designed and built for maximum stability. The knob is comfortable to operate.
For more information on the Palmer Monicon:
http://www.palmer-germany.com/pro/en/MONICON-Passive-Monitor-Controller-PMONICON.htm
Manufacturer: Palmer
Distribution: Adam Hall
Price (MSRP): 75 EUR
Author: Florian Zapf
Source: Recording Magazin, Germany, December 2013