The Ultra-Sidewinder Cable Protection System – a clever solution
The Ultra-Sidewinder Cable Protection System™ is a simple and smart safety solution for cables that require placing on the floor, as with the cable of this electric car. The system is bendable at both extremities and can even accommodate corners or fit the spatial requirements of irregular room shapes. It offers optimal cable protection at all times and prevents tripping hazards. The system can be conveniently transported while still in place and is even suitable for permanent installation. From now on, you don't have to choose between safety and flexibility: you can have both!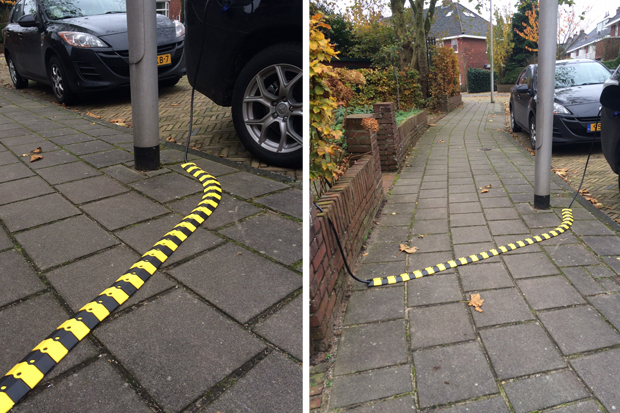 Moving parts allow for flexible cable placement in curves, corners and even s-curves, whereby the system remains completely flat at all times. Thanks to the modular design, the system can be easily customised and repaired. Individual parts can be exchanged even without removing the underlying cable. The simple click mechanism allows for a tool-free installation or trimming; the length is freely customisable.
For more information about the Ultra-Sidewinder Cable Protection System, see: http://www.adamhall.com/en/UltraTech_ULTRA-SIDEWINDER_91cm_BLK_YEL_-_flexible_cable_duct_yellow_black_0.9_m_-_with_end_caps.html