Press: Attractive stage look and protection from wind and weather – Gauze fabrics by Adam Hall
Gauze is essential for stages, FOH and delay towers or platforms. As of now, Adam Hall offers a polyethylene mesh in different grades, all of which are classified as B1 flame retardant according to DIN 4102.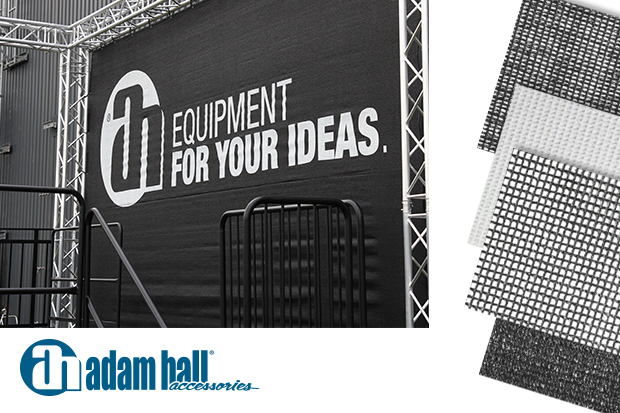 The lightweight but stable-and tear-resistant stage mesh is especially suited for outdoor events as covers, backdrops, curtains, and for privacy. The permeability of the material is an important property, as it prevents stress due to wind, gusts and storms, and ensures a stable structure. The stage gauze by Adam Hall is available in four grades from close to loose-knit with different levels of opacity and a wind permeability of 16 to 50%. You will be able to find the appropriate material for almost all weather conditions. All grades are water-resistant, acid- and weatherproof, UV-resistant, colour-fast and washable for up to 3 years, and suitable for temperatures from -30° to 70°.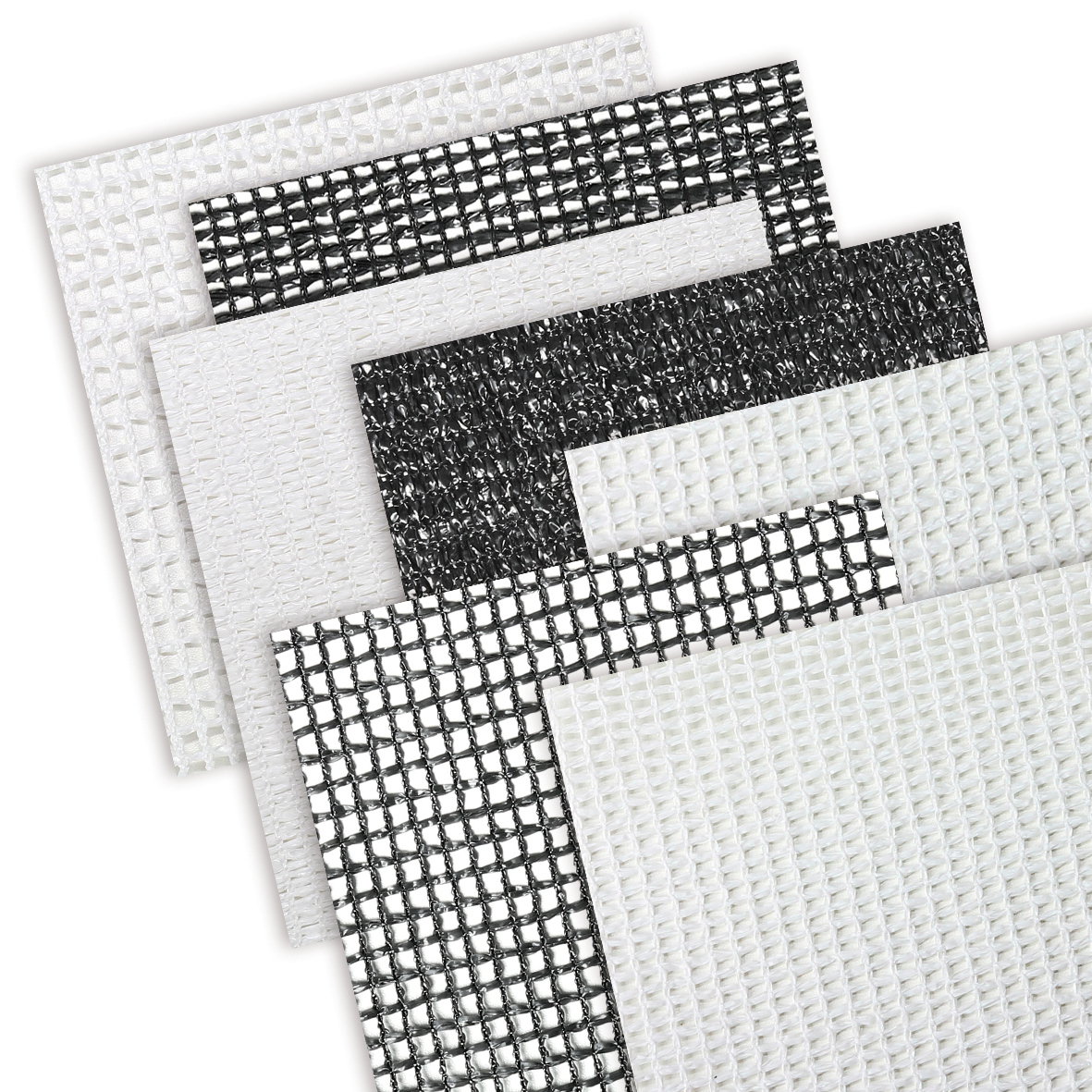 Adam Hall-Gauze is available in black or white, by the metre with a width of up to 3 m and comes in various formats already equipped with hems and eyelets. It will save time in setting up, and can be easily attached to all truss systems using cable ties or Spannfix. In addition to providing protection for stage equipment and performers, it also creates a professional look. The gauze fabrics by Adam Hall can be individually printed upon request, and can therefore be turned into an eye-catching advertising space.
For more information on the gauze fabrics by Adam Hall please visit:
http://www.adamhall.com/en/gauze.htm
Click here to download the Press Package (Press release in Word format in 4 languages + pictures and logos) !