Lightweight Power Packs – the LD Systems Oxid Series with Digital Signal Processing
Introducing the Oxid 12A and 15A LD Systems present two easily portable bi-amped fullrange PA loudspeakers that pack plenty of punch. Featuring digital signal processing and a peak limiter for versatile and reliable operation the biamped Oxid speakers integrate a Class D amp with high-efficiency SMPS driving the neodymium woofer and a Class AB amp powering the 1″ HF driver.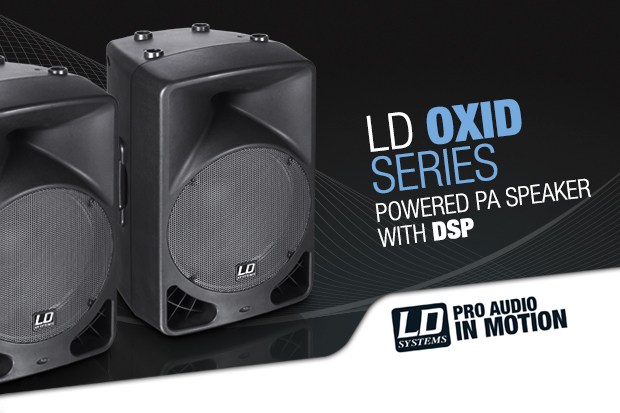 Flat response, stage monitor and loudness DSP presets optimize the Oxid 12″ and 15″ models' performance for individual applications.
With a total output power of 500 watts RMS and 90° x 45° dispersion angles these loudspeakers deliver powerful audio and wide, even coverage. Providing line and mic level switchable combo inputs the LD Systems Oxid 12A and Oxid 15A are short-circuit and overcurrent protected.
Made from hard-wearing polypropylene the asymmetrical bass reflex enclosures feature a 45° monitor angle and integrated stand mount. A pair of handles provides easy portability while 6 threaded inserts facilitate suspension and permanent installation.
Further Images of the LD Systems Oxid Series in the Slideshow: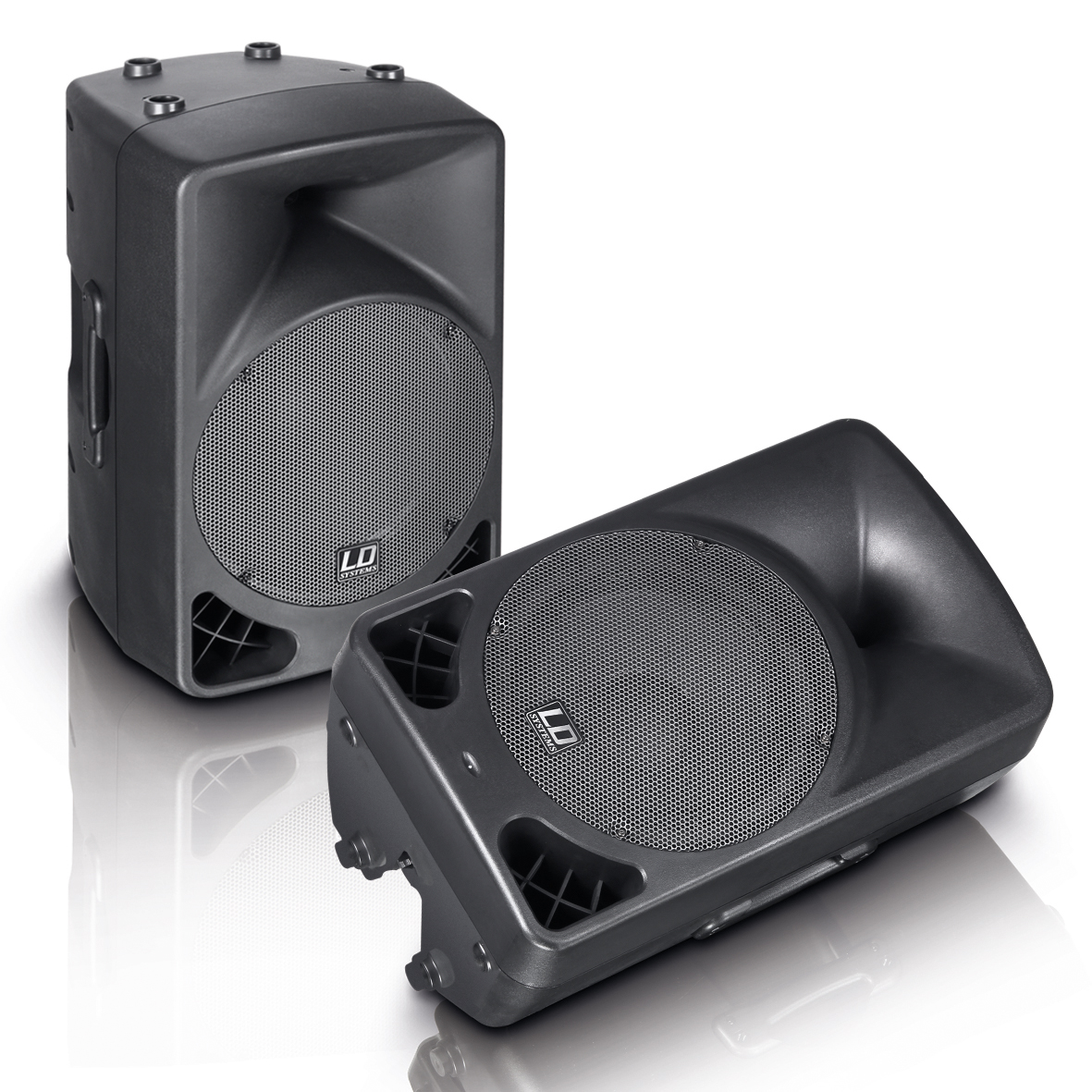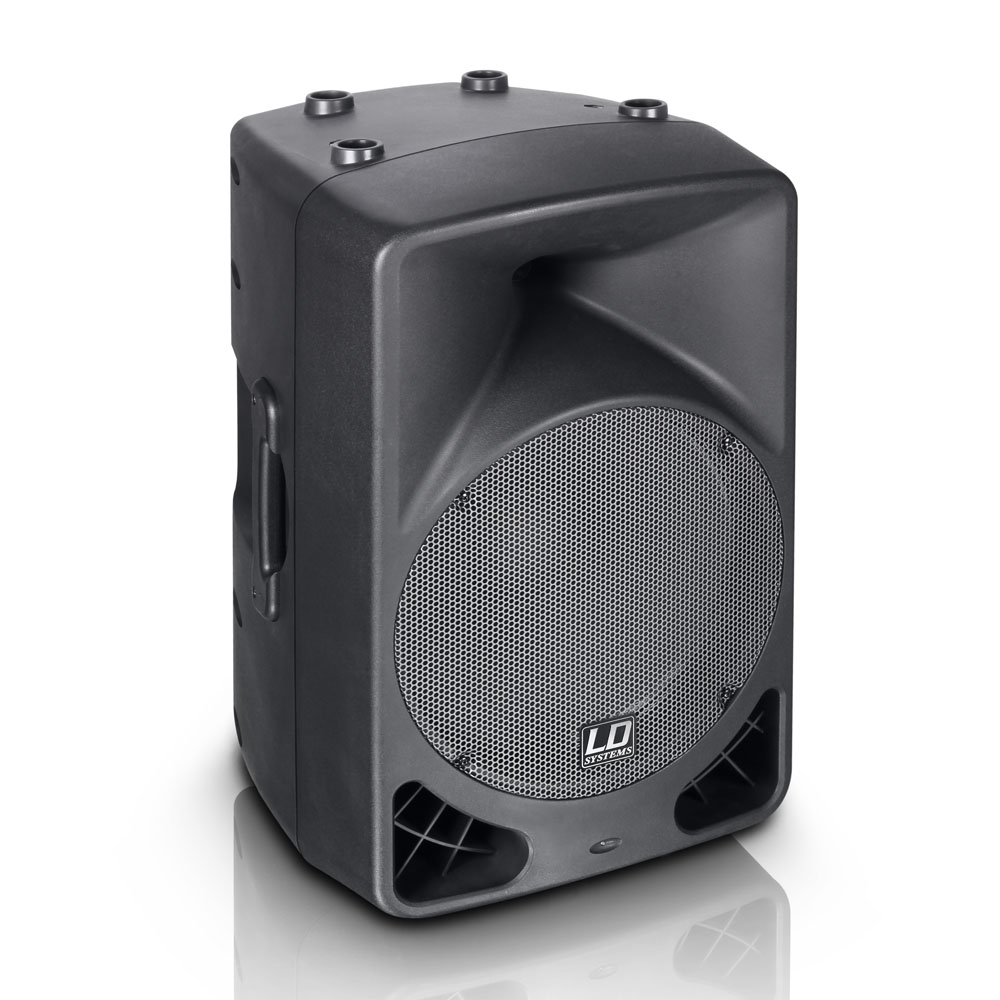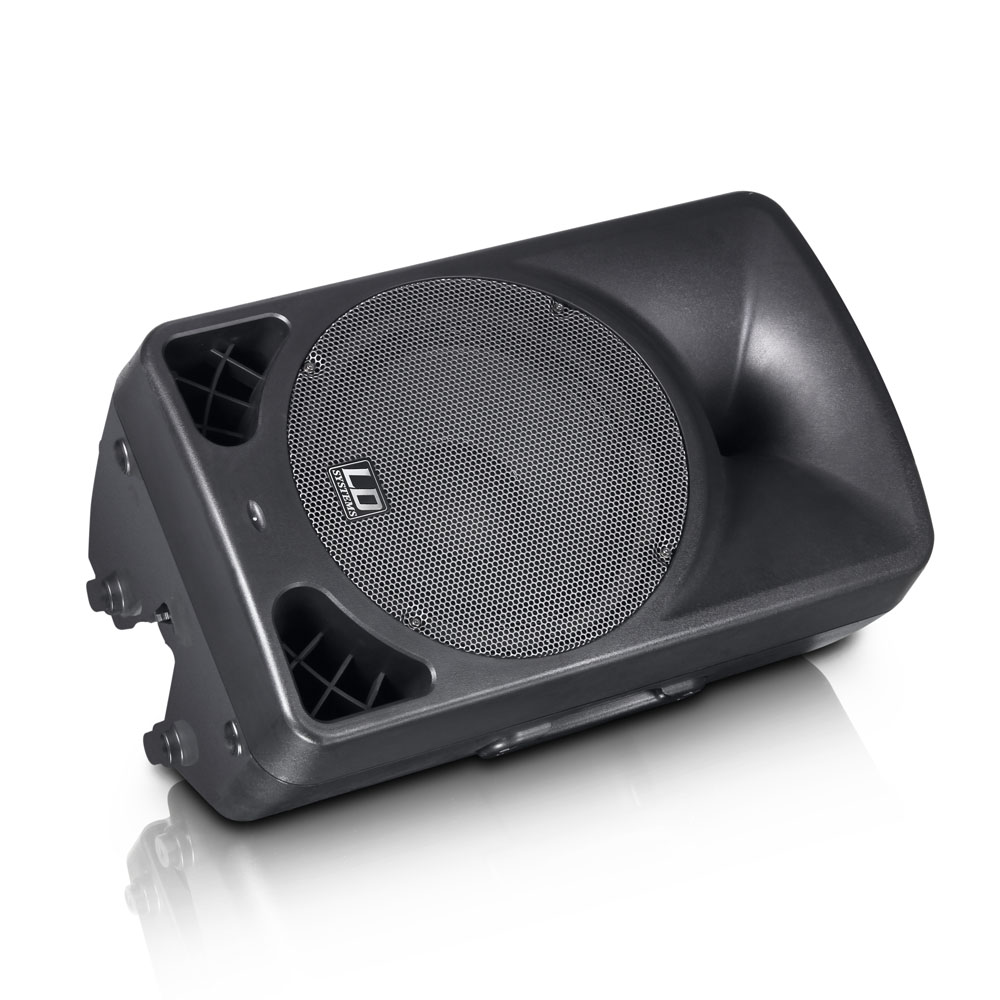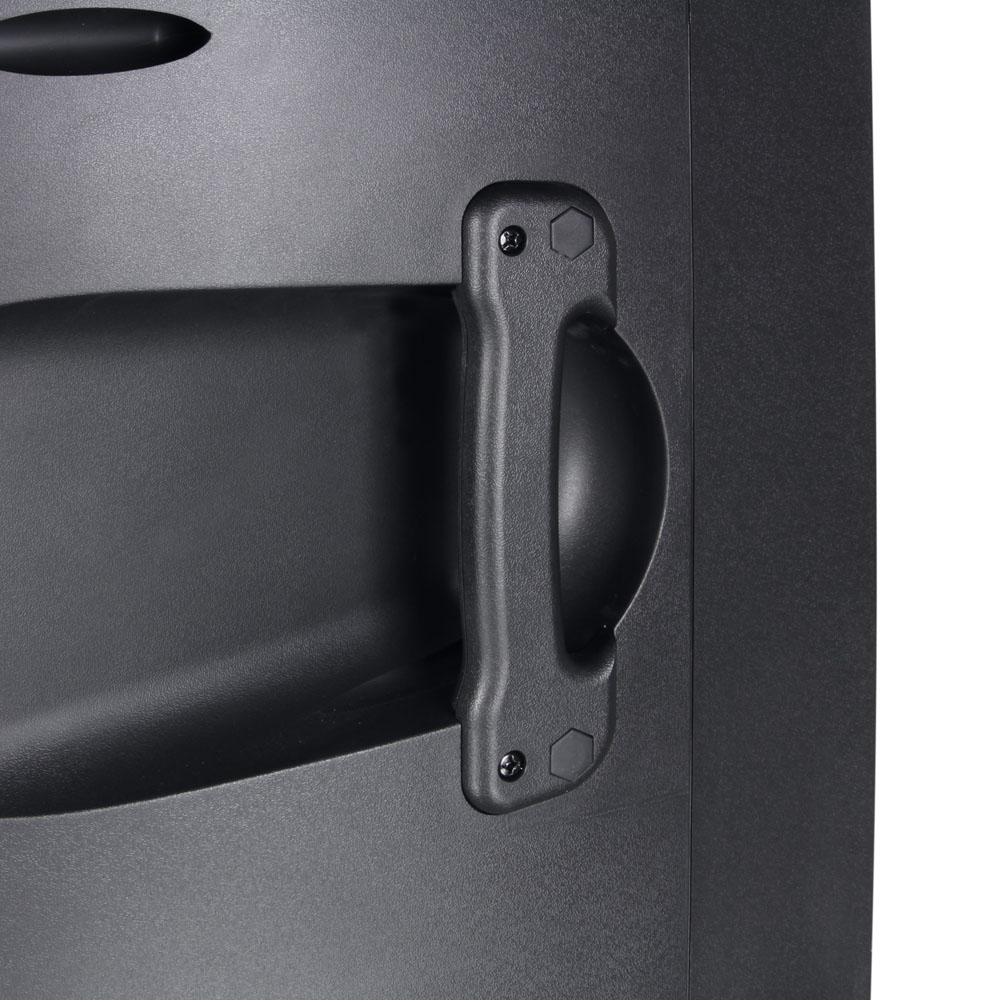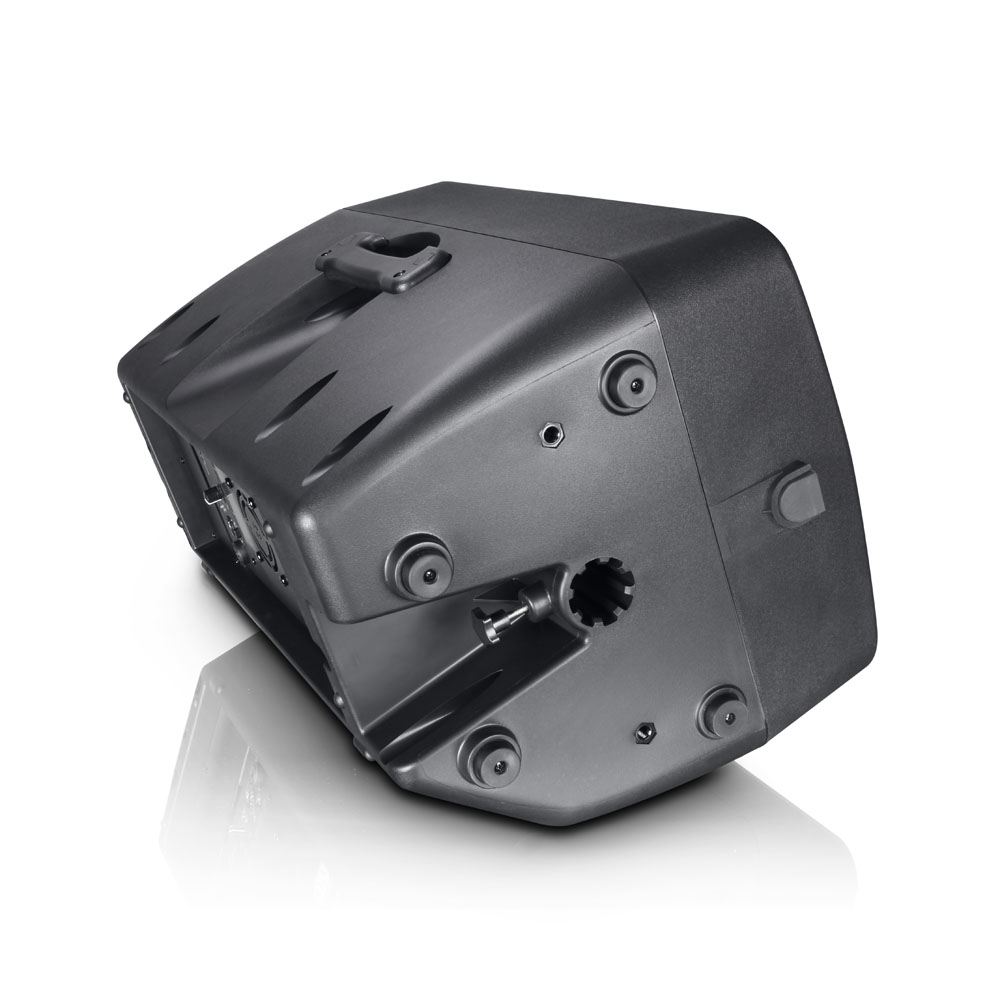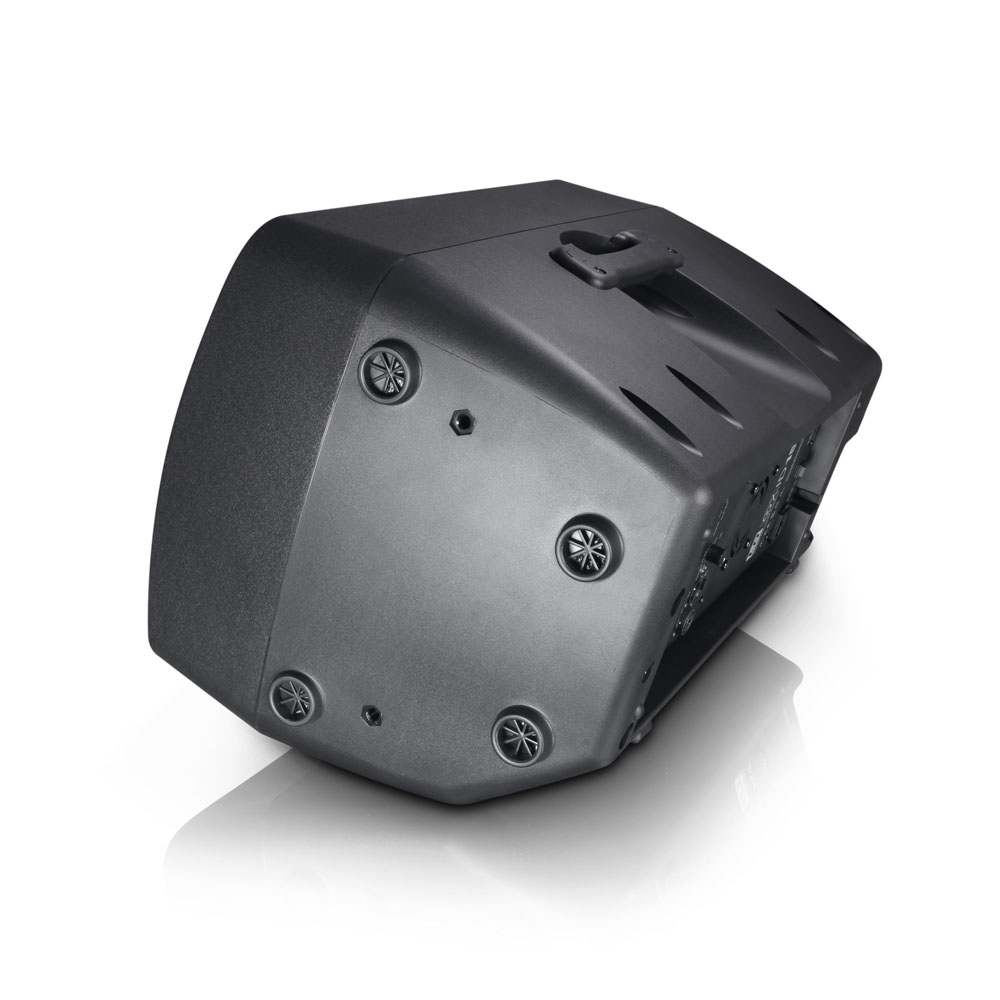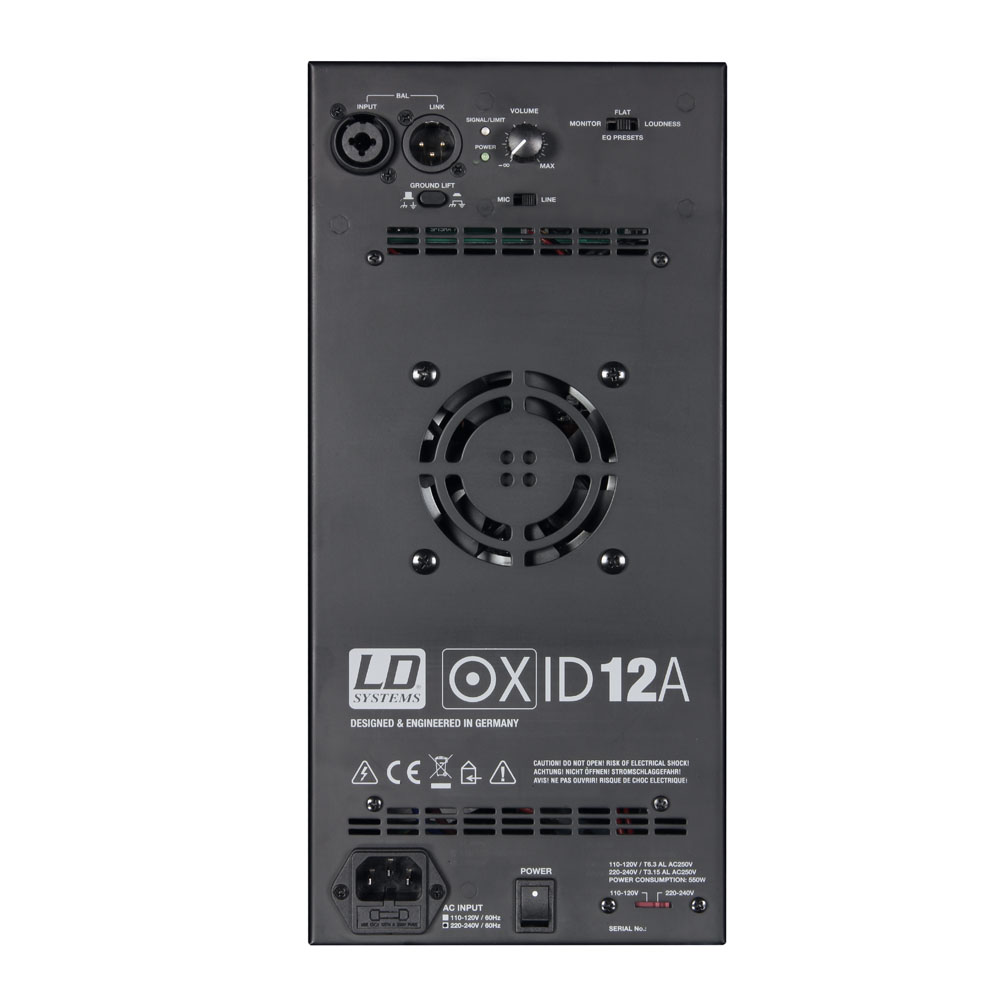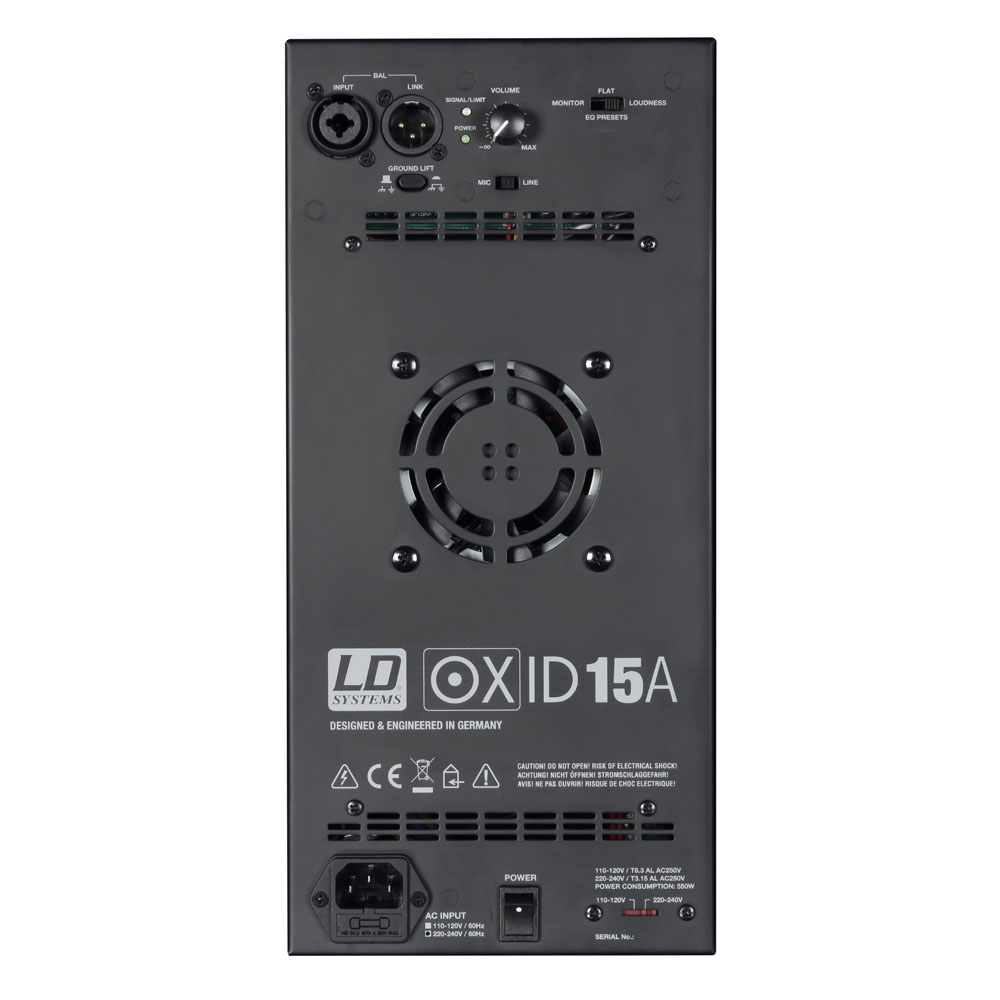 The LD Systems Oxid 12A retails for 433 €, the Oxid 15A for 543 €.
Additional information is available at:
http://www.ld-systems.com/en/series/oxid-series/