SLIM, COMPACT & NOW ALSO IN WHITE – the MAUI 11 by LD Systems
The MAUI 11 in white is ideal for musicians who place high value on both perfect sound and appealing looks. There is no doubt that the "all-in-one" column system is an eye catcher and unites excellent sound with simple elegance.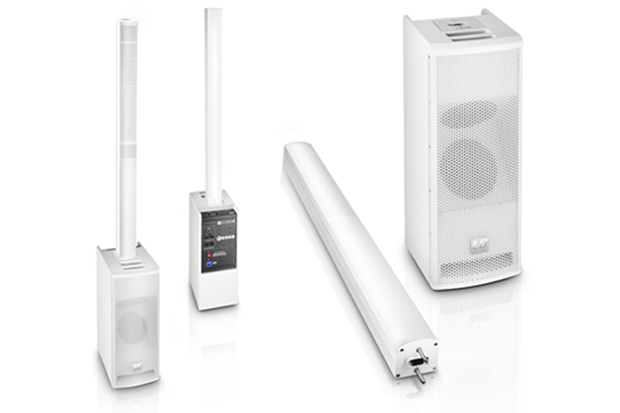 The high-performance, convenient MAUI11 is an active 2.1 column PA system with a particularly large broadcast angle and very even sound distribution in the audience space and on the stage. The system combines the PA and monitor, thus ensuring that the audience and musician have a convincing sound experience.
The MAUI 11 is so compact that it takes up even less space and is therefore convenient for any performance or event – it can even be transported on a car's back seat.
Its low weight and ergonomically shaped subwoofer handle facilitate moving the small PA system and make it the perfect companion for solo artists, smaller ensembles and mobile DJs. Thanks to the multi-pin connection with precision lock, the system can be assembled without any cables or tripods, making it a secure partner – even for private parties or company presentations.
The operating elements for the complete system are located in an easily accessible position in the V-shaped 2 x 6.5″ Tower Subwoofer™. The integrated class D amplifier offers an output of 200 W RMS (subwoofer) and 140 W RMS (high/middle range columns) and is characterised by excellent clarity and a surprisingly resonant sound – controlled via an LD LECC DSP™ with professional limiter, equalizer, compressor and frequency switching functions.
You can download product specifications from
http://www.adamhall.com/en/LD_Systems_MAUI_11_-_Compact_Column_powered_PA_System_white.html
Distributor:
Adam Hall GmbH . www.adamhall.com
RRP: 769 €