Lock Smarter – the new ClapLock flightcase lock by Adam Hall
With the ClapLock, Adam Hall is unveiling an innovative (patent pending) solution for locking flightcases that is not only especially practical, but also extremely elegant.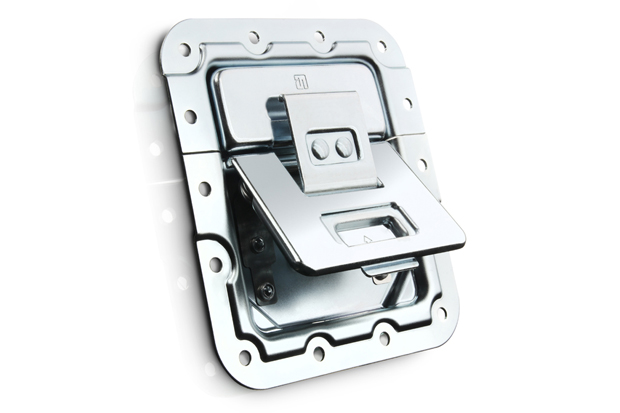 It is used primarily in conference technology, in the AV sector, and in industrial applications: in short, wherever not only sound functionality, but also design plays a role.
Unlike the classic "butterfly" clasp, the ClapLock opens simply and intuitively with the press of a button. Inadvertent release of the locking mechanism is virtually impossible thanks to the recessed design. It is flush with both the inside and the outside of the case. Moreover, the proven design protects the heads of the rivets against damage.
Extremely simple operation and a stylish look make the ClapLock the perfect flightcase lock for special demands.
Click here for more information on this product:
http://www.adamhall.com/en/Adam_Hall_Hardware_CLAPLOCK_-_Flightcase_Latch_cranked_9.5_mm_deep.html