Adam Hall GmbH opens showroom in Poland
Adam Hall Poland's showroom opened in May 2012. At its easily accessible location in Kluczbork, between Breslau and Krakow, from now on dealers will be able to try out the entire Adam Hall product range, especially LD Systems and Palmer, and simultaneously obtain expert advice on site.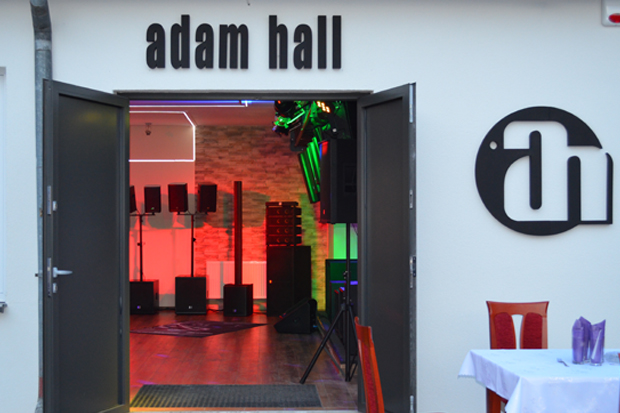 The showroom was opened on 10 May 2012 with fifty invited guests. After an extensive tour of the new showroom space, the first products were subjected to thorough testing right away. Another highlight of the evening was a concert by the live band "Interzone", who kept the guests well entertained during and after dinner with their interpretations of rock classics.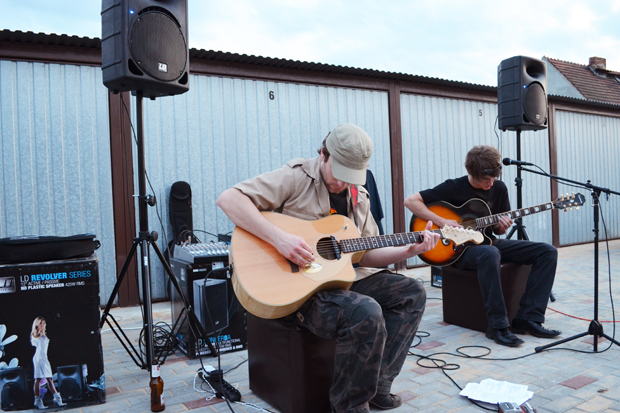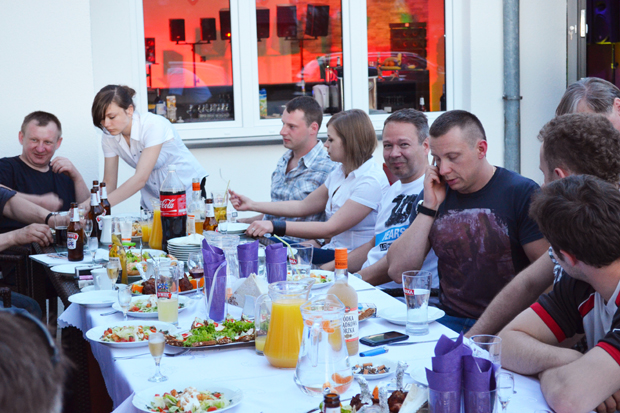 The showroom design is the work of the up-and-coming Polish firm Krakow Kumadesign. The modernly furnished showroom offers an overview of the entire Adam Hall product portfolio in some 100 sq. metres of exhibition space. Here trade customers can see and test both the familiar top sellers and all new products.
The main showroom, which measures 71 sq. metres, presents the LD Systems brand and the new Cameo lighting brand. In addition to classic PAR cans, the Cameo product palette will be expanded continuously with effects, bars, sets, moving heads, and matching accessories. The large entertainment area and bar create an inviting atmosphere for extensive product tests and discussions.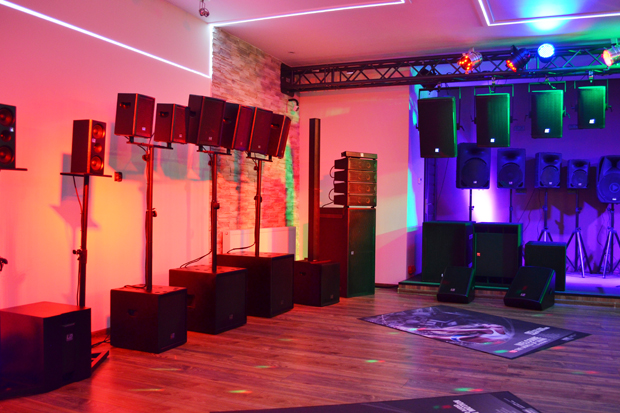 More bundled Adam Hall power awaits in the second showroom, which measures approx. 40 sq. metres. This room, which is divided into four areas, offers a large selection of Palmer products for guitarists and pro audio users, Adam Hall hardware with the most innovative products for flight case builders, and all of the products in the Defender cable protector series. The presentation also includes Adam Hall cables with accessories and Adam Hall stands.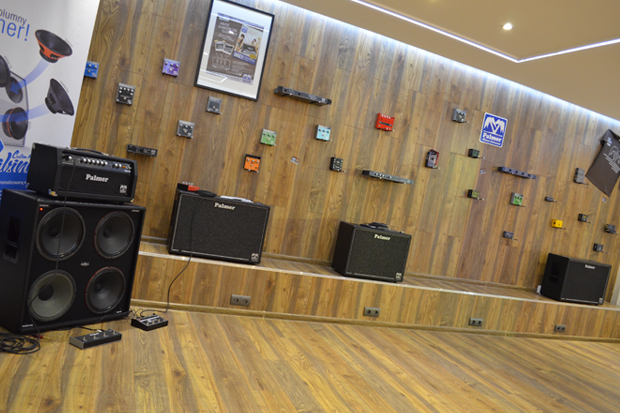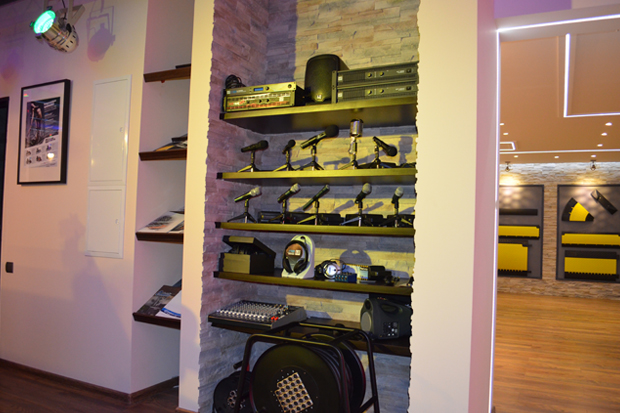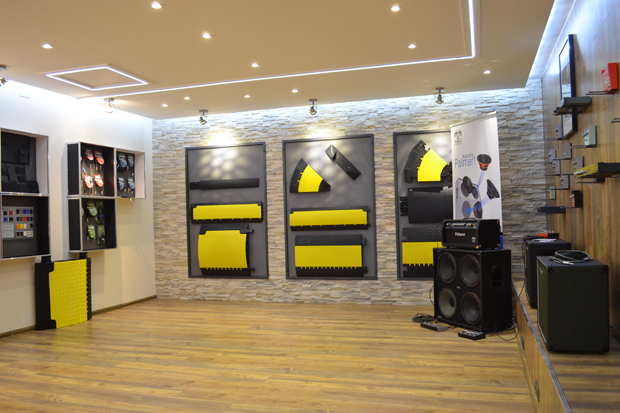 The new showroom is being managed by Dagmara Majewska and Thomsaz Majewski, who provide office and field support for the Adam Hall Poland branch office.
"We opened the showroom in Poland to give our customers the chance to become acquainted with the entire Adam Hall product range and test the high quality of our products locally. Here, our customers in Poland can find out about the entire brand portfolio, running the gamut from LD Systems and LD Premium to Cameo, Adam Hall hardware, Defender cable protectors, Palmer, Adam Hall cables, and stands. We are looking forward to our first open house in early September, where we will additionally demonstrate our line array systems outdoors," reports Poland branch office manager Dagmara Majewska.
Your contact for Adam Hall Poland:
Dagmara Majewska
Mobile: +48 782 510 410
Tomasz Majewski
Mobile: +48 668 519 979
http://www.adamhall.com/en/Poland/Team.html
Adam Hall GmbH
Ul. Byczyńska 31
46-203 Kluczbork
http://goo.gl/maps/GLPY
Opening hours: Mo.- Fr.: 8.00 am – 5.00 pm
If you would like to see a demonstration of Adam Hall products at our showroom in Poland, we will be happy to schedule an individual appointment with you.