Custom-made flight cases – Adam Hall has the parts!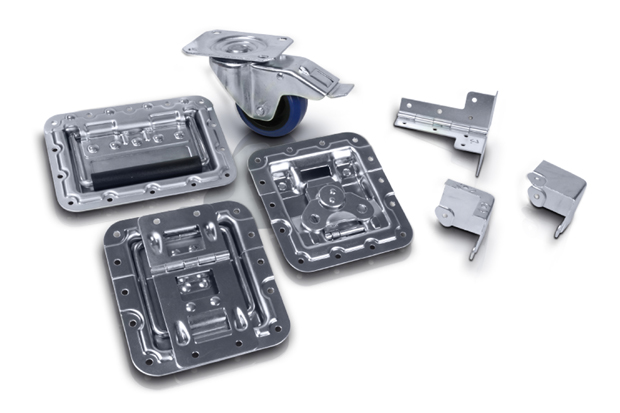 Flight cases are available in innumerable variations. These transport containers are virtually unrivalled when it comes to adaptation to the requirements of objects that must be packed securely.
All of the parts required for a customised flight case are available through the Adam Hall online shop.
Fittings, rack strips, feet, handles, casters, butterflies, aluminium extrusions, wood and plastic sheets, and much more. This enables you to configure your customised flight case individually or order any replacement parts that you need.
If you want it, we have it – here you will find everything for your flight case needs!
All information about the products can be found here: http://www.adamhall.com/en/AH_Hardware_and_Fittings.htm