Cables for all requirements – Adam Hall presents the new "Star Series" cable range!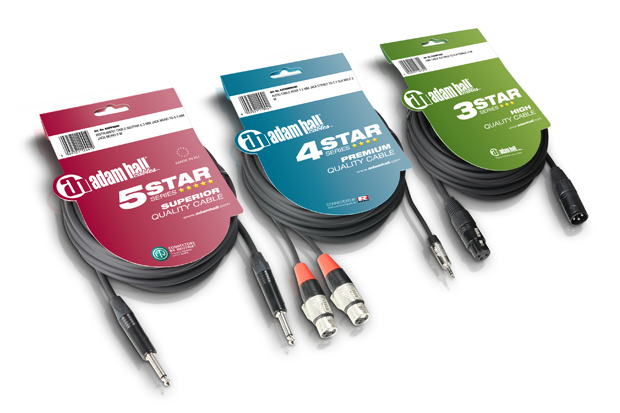 Sound output can only ever be as good as the connections between the devices. Adam Hall is pleased to present the expanded range of cables. The new Star Series features impressively high reliability and an excellent price-performance ratio.
The new Adam Hall range of cables provides solutions for virtually all audio, video, and multimedia applications. The new Star Series (5 Star, 4 Star, and 3 Star) is characterised by a well-structured range of features.
It is available with a choice of Neutrik®, REAN®, or Adam Hall connectors, and consists of three different categories of cable: High Quality, Premium Quality, and Superior Quality. The Star Series has the right cable for every requirement and every budget.
5 Star – Featuring the first-class Neutrik® connectors, the Superior range of cables is "Made in Europe" and conforms to the highest standards. All information regarding the products of the 5 Star Series can be found at: www.adamhall.com/5_Star_Series
4 Stars – The Premium cable series features original REAN® connectors and is ideal for daily professional use. REAN is a brand of Neutrik AG. All information regarding the 4 Star Series can be found at: www.adamhall.com/4_Star_Series
3 Star – This is the high-quality range of cables featuring the professional Adam Hall® connectors. Adam Hall has been synonymous with high-quality connectors since 1980. All information regarding the products of the 3 Star Series can be found at: www.adamhall.com/3_Star_Series
In addition, Adam Hall also offers a comprehensive range of bulk cable stock and separate connectors – for all professionals wanting to individually configure their cables.
A complement to the product range is the Adam Hall by Procab Series, which includes both special pre-configured cables as well as cable bulk stock for AV applications, digital cables, and power cables.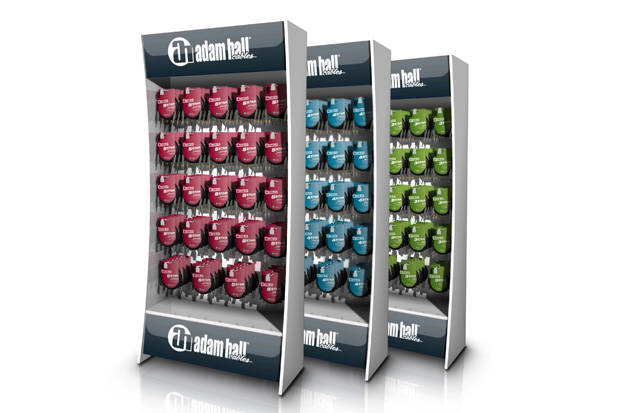 Retailers will also find the attractive POS presentation of interest. Adam Hall provides a cable display for effective presentation of the Star Series. This allows the products to be displayed in a targeted manner and provides all the benefits of sales promotion. Free informational material is provided in addition.
You can download the product catalogue with an overview of all the specifications here: Download Adam Hall Star Series cable catalogue