For a Wireless Future – LD Systems' Wireless Series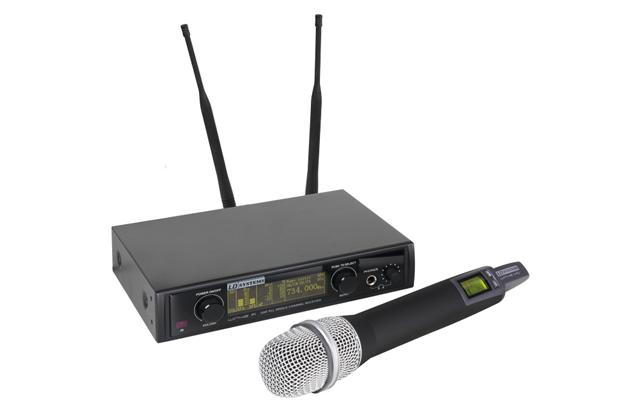 Freedom Onstage! LD Systems' in-ear monitoring and wireless microphone systems are innovatively and functionally designed With high transmission quality, they offer the right solution for every application.
Until now, the MEI1000, Sweet SixTeen and WS1000 were responsible for that perfect sound. Now the product line is being expanded with the 16-channel ECO series for entry-level users, the affordable MEI ONE IEM system, and the highly professional WIN 42 system with 1680 channels. Depending on the model, these wireless products permit parallel operation of 3 – 20 systems.
Changes in the 790 MHz – 862 MHz band will take effect on 1 January 2016. Interference during transmission may start occurring beforehand. In most cases, conversion of transmitters and receivers is likely to be uneconomical. For this reason, LD-Systems has already responded by adding to its wireless systems*, in Bank 10 with 16 frequencies, the range from 863 MHz to 865 MHz. This range can be used with up to four frequencies simultaneously without registration or fees even after 1 January 2016.
Individual systems are available to fit every budget and guarantee onstage freedom no matter how high your aspirations may be.
In-ear monitoring:
MEI ONE (frequency band: 863 – 865 MHz) The MEI ONE is the least expensive of the in-ear wireless systems. It is available with three different fixed frequencies that can be used without registration or fees, which makes it very easy to use. For product information, go to: http://www.ld-systems.com/383-1-ld-mei-one.html
MEI 100X (frequency band: 838 – 865 MHz) The MEI 100X is a wireless in-ear monitoring system with outstanding sound characteristics. It attains optimum listening conditions through corrected frequency response. The system has 160 possible frequencies, making it possible to operate five systems in parallel without interference. For additional information, go to: http://www.ld-systems.com/395-1-ld-mei-100x.html
MEI 1000X (frequency band: 838 – 865 MHz) Like the MEI-100X, the MEI-1000X has 160 channels on the UHF band. Musicians can adjust the mix balance between their own signal and the other signals directly on the receiver. Complete information is available on the LD Systems website at: http://www.ld-systems.com/391-1-ld-mei-1000x.html
Wireless microphone systems:
ECO series (frequency band: 863 – 865 MHz) LD Systems' ECO Sets are the perfect introduction to wireless audio transmission. All components guarantee optimal audio delivery via professional outputs. The ECO series sets offer extensive features that are unique in this price range. For product information, go to: http://www.ld-systems.com/198-1-ldwseco1hhd.html
ECO 16 (frequency band: 863 – 865 MHz) The ECO series also includes the ECO16 systems, which incorporate all of the advantages of the ECO series, but can be operated on sixteen different frequencies. For additional information, go to: http://www.ld-systems.com/365-1-ldwseco16hhd.html
WS 1000X (frequency band: 838 – 865 MHz) With selected components, the WS1000X guarantees even better transmission reliability and quality. In addition, the systems offer an outstanding battery life of up to 14 hours. For information about this product, go to: http://www.ld-systems.com/154-1-ld-ws-1000-rx.html
WIN 42 (frequency band: 734 – 776 MHz) With its clear and dynamic sound, the UHF-band WIN 42 professional wireless system offers numerous potential applications for live performances and fixed installations. It guarantees optimum transmission with the greatest possible mobility and parallel operation of up to 20 systems. Product information is available here: http://www.ld-systems.com/400-1-ld-win-42-hhd.html
The MEI 100 X, MEI 1000 X, WS 1000 X, ECO, ECO 16 and MEI can be operated trouble-free in large parts of the EU on the 863 – 865 MHz frequency band without registration or fees. The WIN 42 system operates in the range 734 – 776 MHz (42 MHz bandwidth).
In some countries, an operator's license may be required for wireless systems in the frequency range between 710 and 790 MHz. Please contact the responsible public authority in your area for details.
Of course, all systems are CE-certified. No exceptions!
*: MEI 100X / MEI 1000X / WS 1000X All X-version systems use the 838 – 865 MHz frequency band.
Distributor: Adam Hall www.adamhall.com
Click here to download the Press Package (Press release in Word format in 4 languages + pictures and logos) !