Compact, active, and crystal clear – the DAVE 8XS by LD Systems is now also available in stylish white!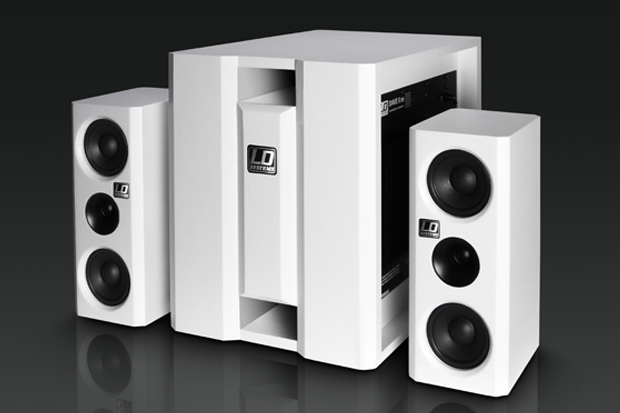 The compact, powerful and portable LD DAVE 8XSW impresses not only with its high level of quality, but also by offering unbeatable value for money. Now also available in stylish white, the DAVE 8XSW is a real eye catcher.
With an output of 350 watts RMS, this active multimedia system has a lot more to offer than the name suggests. That's enough power even for small clubs, bars or other small venues. The system is also a reliable and powerful companion for home recording, presentations, and other events where a compact and powerful sound system is required.
The LD DAVE 8XSW is equipped with an 8″ band pass subwoofer and two satellite speakers. The amplifier module for satellites and subwoofer is built into the subwoofer and stands out because of its high output. Two volume controls, one for the entire system and a separate one for the subwoofer, allow you to establish the proper balance between bass and mid-high frequencies.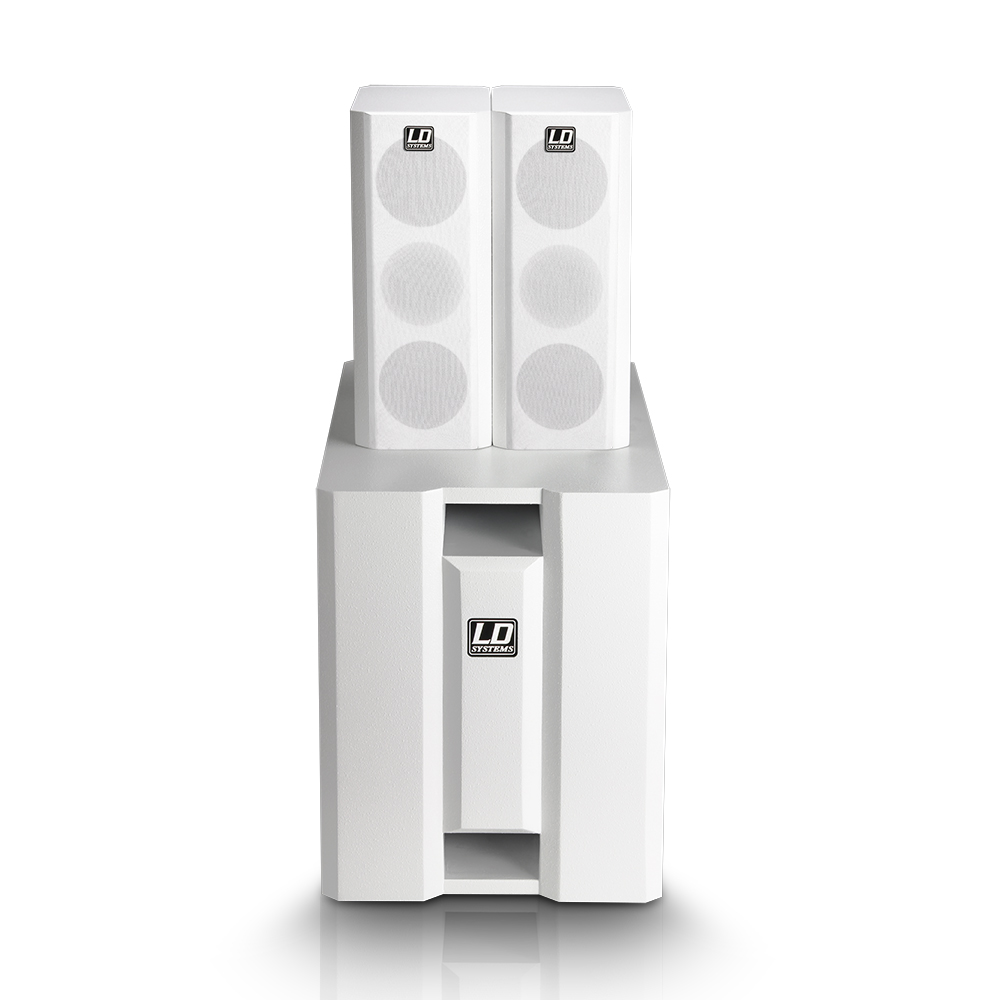 The amplifier module is equipped with all the standard protection circuits and has a 180-degree sub phase reverse. In addition, it has a limiter that keeps your system safe from overloading and guarantees a long operational life.
The DAVE 8XSW multimedia system features both XLR and RCA phono line inputs. This enables you to connect it to a computer, an MP3 player, mixing desks or any other type of line level equipment.
The connection between the subwoofer and the satellites is made using a standard Speakon cable. Two recessed threads on the rear of the satellite speakers and a flange on the bottom make it possible to mount the satellite speakers on the wall or a microphone stand.
Download the product specifications at:
http://ld-systems.com/index.php?article_id=362&clang=1
The white DAVE 8 XSW is a small, but mighty speaker system that provides clear sound reproduction over the entire frequency spectrum. It offers numerous practical functions and a high level of quality.