Product safety tested – DEFENDER cable crossovers from Adam Hall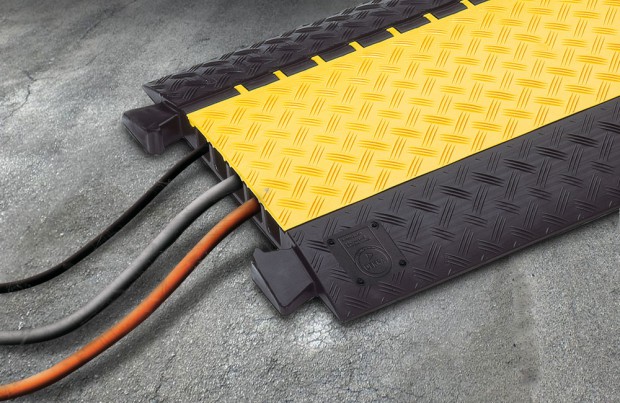 We have finally received written confirmation – DEKRA is the first company on the market to certify the DEFENDER cable crossovers that have been patented and sold by Adam Hall GmbH for more than 15 years.

After more than a year, the hard work has paid off and the Defender cable crossover range from Adam Hall has been awarded the DEKRA certificate. In accordance with testing standards EN 61537:2001 and DIN 31000:1979 all of the Defender cable crossovers adhere to the highest safety and quality requirements.
"For some time now, the market has increasingly been infiltrated by PAH-contaminated, low-grade, imported cable crossovers that predominantly contain poisonous or banned substances. To clearly distinguish ourselves in the market and ensure transparency, we decided to undergo the elaborate certification process," explains Michael Rösch, QA Manager at Adam Hall GmbH.
Thanks to the manufacturing process being completed in Germany, Adam Hall GmbH is able to ensure that as part of the certification process DEKRA can complete the required material and production checks on a regular basis.
Initially developed over 15 years ago to effectively manage cables and provide efficient and safe solutions at rock n' roll concerts, over the years the Defender cable crossover series has become a standard solution that has transformed the industry and is used at all types of large events and trade fairs. In addition to increased safety requirements, the success story of the cable crossovers has also contributed to the professionalisation of all branches and the overall cost-effectiveness thanks to its long service life and flexibility.
Ranging from the very simple Defender Office to the Compact, Nano, Mini, Midi, III, XXL and Ultra L models, the recyclable, polyurethane DEFENDER series comprises eight models that can be used to lay cables or wires with a thickness of up to 120 mm.
All of the certificates and specifications on the products are available to download at  www.defenderprotects.com
Click here to download the Press Package (Press release in Word format in 4 languages + pictures and logos) !