A glittering gala – AVMS illuminates corporate event at the Flora Cologne completely with Cameo
The ballroom of the Palais in the botanical garden of the Flora Köln in Cologne, Germany, offers a special ambience for events of all kinds. At the end of May, a gala evening for a large pharmaceutical company took place here. The eight-hour corporate event, with about 150 invited guests, included an awards ceremony, various show elements, and an after-show party, and was meticulously planned. After AVMS GmbH – as the technical service provider – had already ensured the successful technical implementation of the event in 2022, the full-service provider was awarded the contract again this year, and relied completely on spotlights from Cameo for the lighting.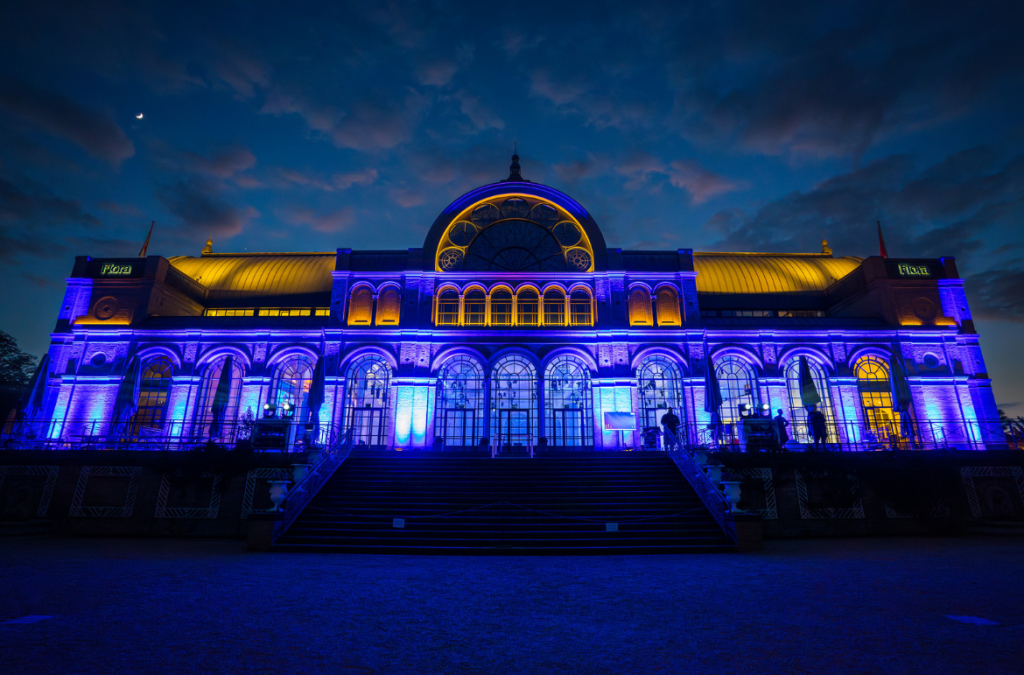 A particular challenge for the lighting and rigging was the required individual table lighting from the ceiling rig – no easy task given a floor area of 800 m2 and a low ceiling load. The solution was found by the crew from AVMS – in collaboration with local technical service provider MüllerMusic – in the compact Cameo EVOS W3 LED wash moving heads, of which 40 were used. "Thanks to their low weight, we were able to accommodate the EVOS W3s in the rig in correspondingly high numbers to illuminate the tables in a targeted manner," explains AVMS project manager Alexander Schmitt. "Also helpful was the large zoom range at a comparably high output and the excellent colour mixing of the EVOS W3."
The eight EVOS W7 LED wash moving heads acted as the "perfect counterpart" to the EVOS W3. With their higher output and equally wide zoom, the EVOS W7 in combination with the Cameo OPUS H5 beam-spot-wash hybrid moving heads ensured that the audience's gaze was directed towards the stage, creating eye-catching scenes with comparatively few units. "The EVOS W7 and OPUS H5 were placed in a classic spot-wash setup and delivered multi-faceted stage sets with beautiful beams in haze," Schmitt continued.
The ZENIT W600 Outdoor LED Wash Lights were used both in the rig (as ambient lighting) and as a floor setup for the ambient lighting of the ballroom. "With their interchangeable SnapMag filters and beam angles, the W600s were unrivalled for us, as they can be used to implement a wide variety of requirements, in our case basic lighting and ambient lighting," said Schmitt.
In terms of flexibility, the OPUS X Profiles are in no way inferior to the ZENIT W600. AVMS used the powerful profile moving heads for gobo projections on structures in the stage set, for branding purposes with custom gobos, and for front lighting from the rig. "We were particularly impressed by the quality of the gobo projections, which were displayed sharply even at greater distances," confirms Alexander Schmitt.
The following products were used at the ballroom of the Flora Köln: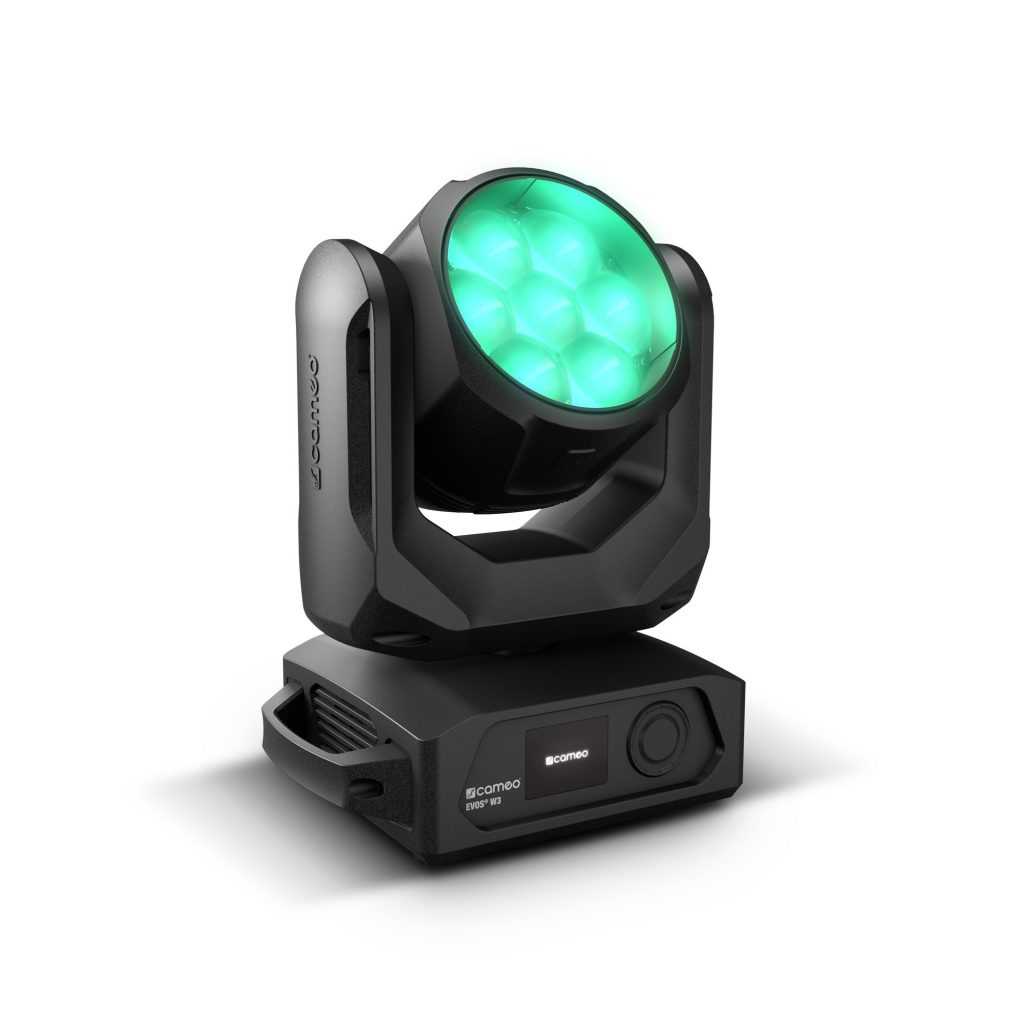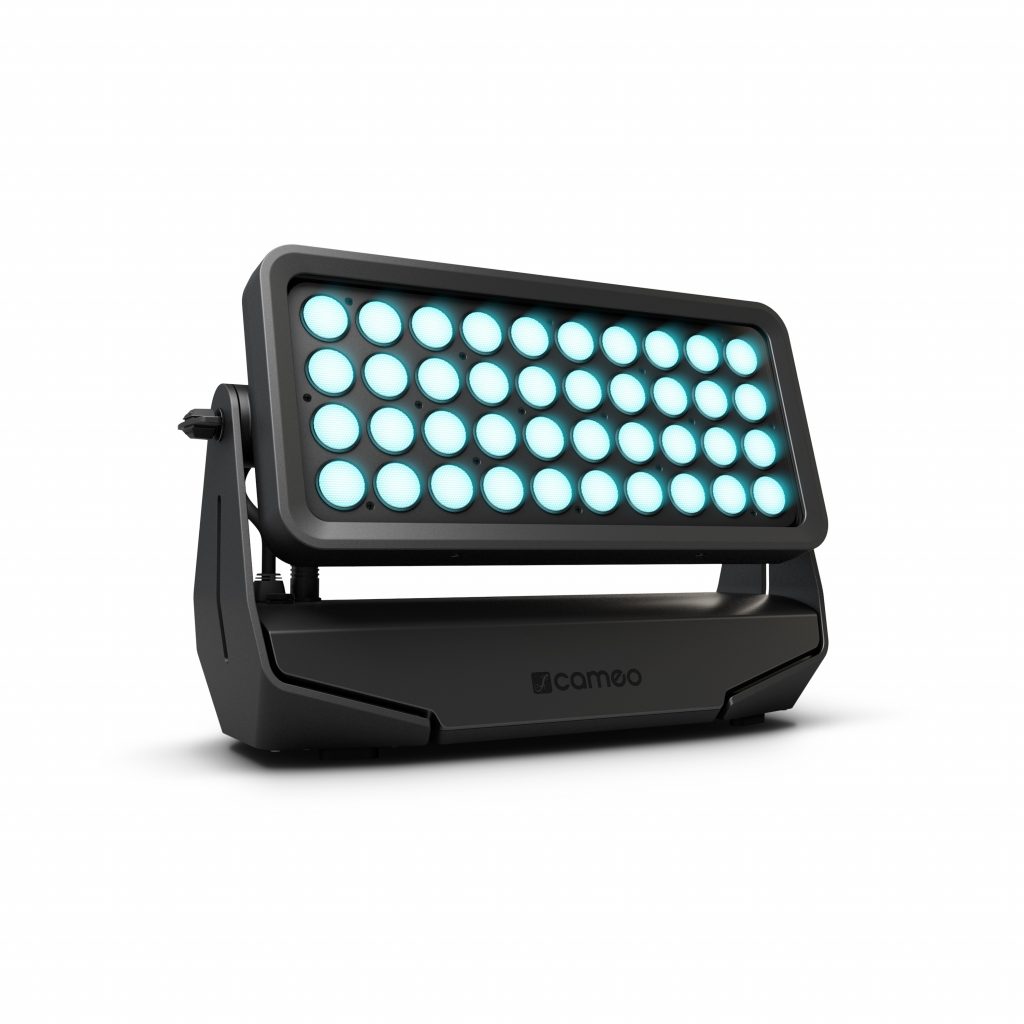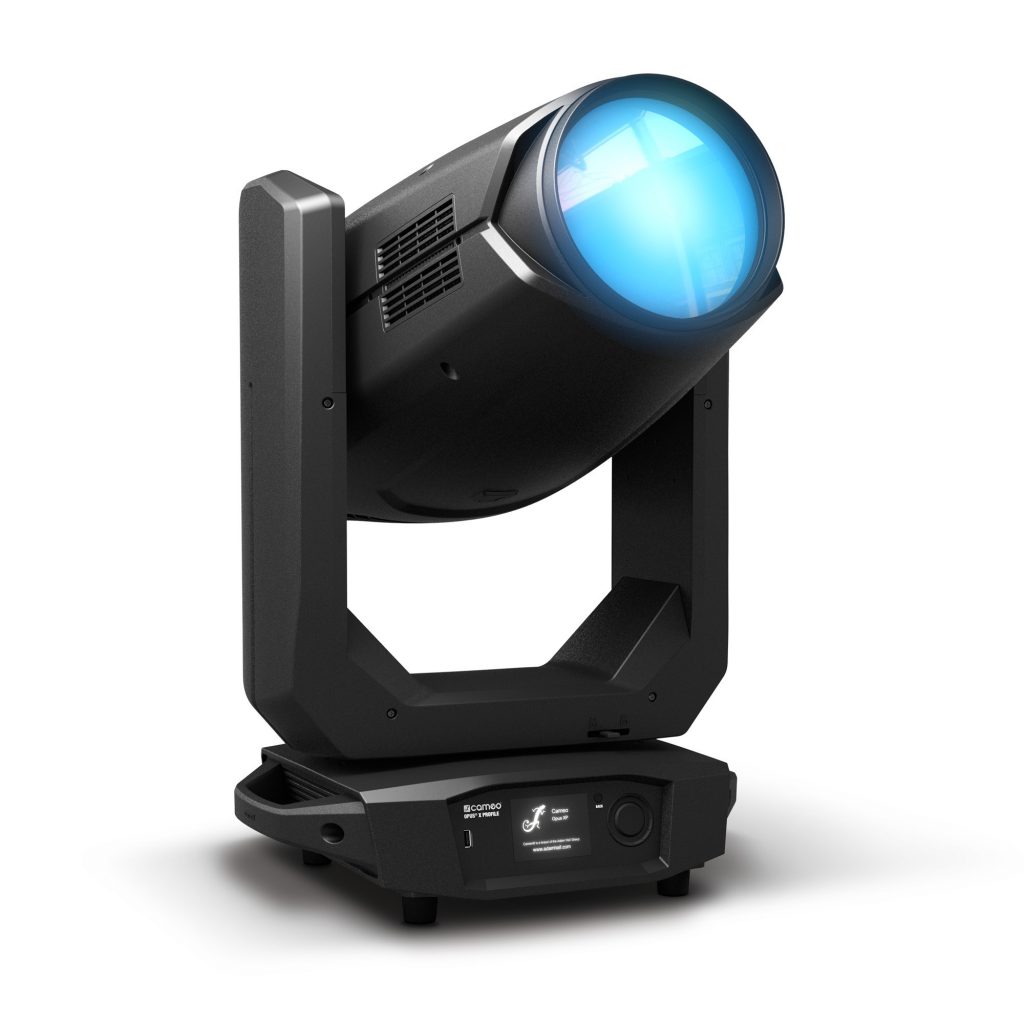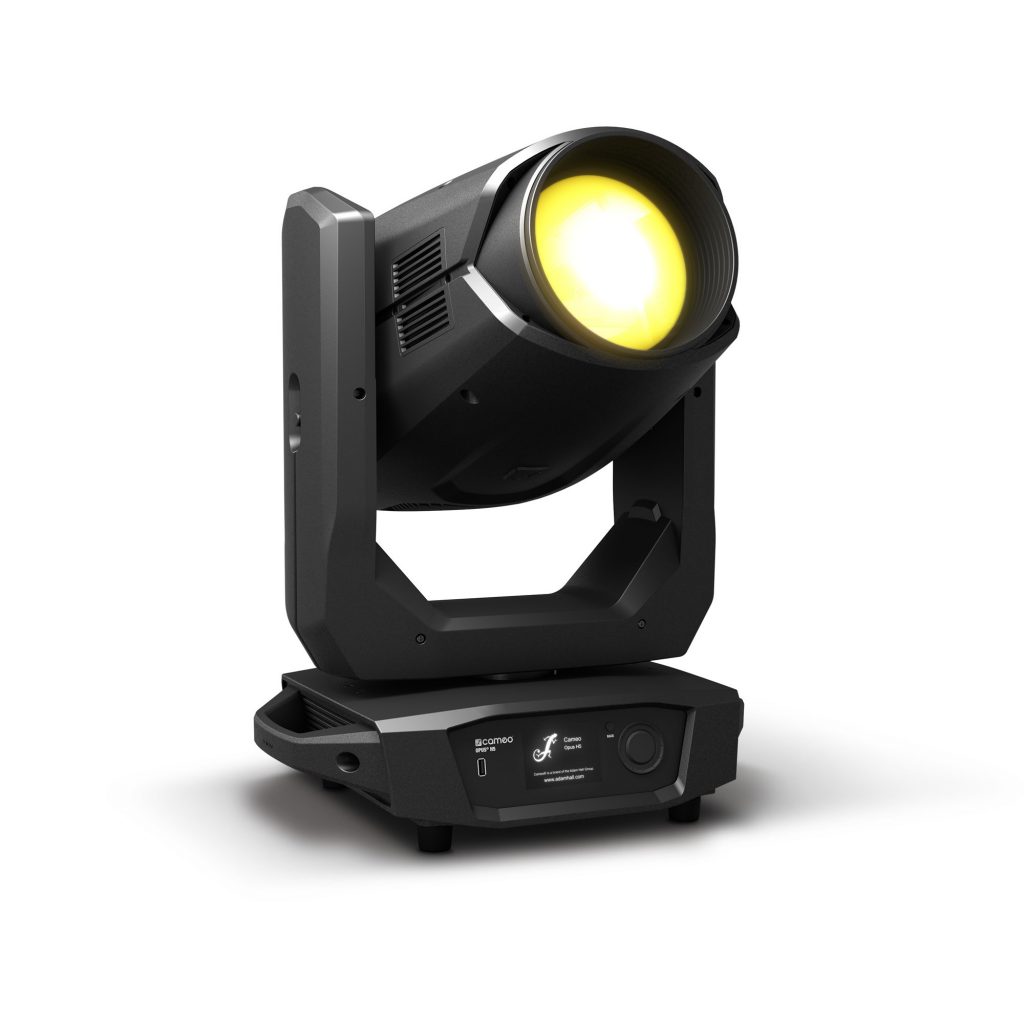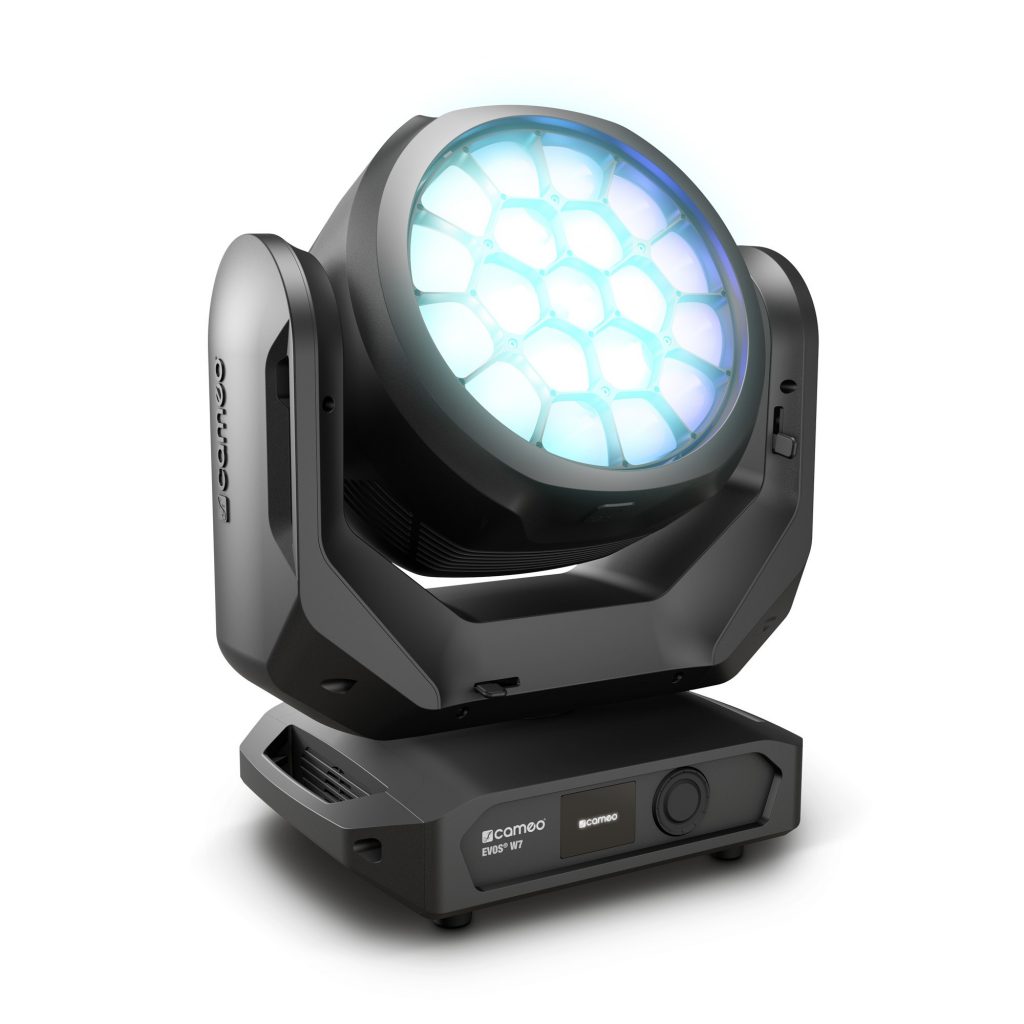 #Cameo #ForLumenBeings #EventTech #ExperienceEventTech
---
Further information:
koelncongress.de
avms.de
cameolight.com