Truly Eye-catching: Alfasoni Music Store in Barcelona Lights Up Exterior Facade with Cameo
In the Catalonian capital Barcelona, Alfasoni is a renowned dealer specialising in music equipment and event technology, and is already a highly frequented magnet for artists, musicians, technicians, service providers and other trades in the event sector. The core business of the large music store is the sale of a comprehensive range of musical instruments. Alfasoni regularly has more than 150,000 products in stock over an area of over 5,000 m³. Alfasoni has just used Cameo to transform its exterior facade and has created an impressive eye-catching factor, not only for specialist customers.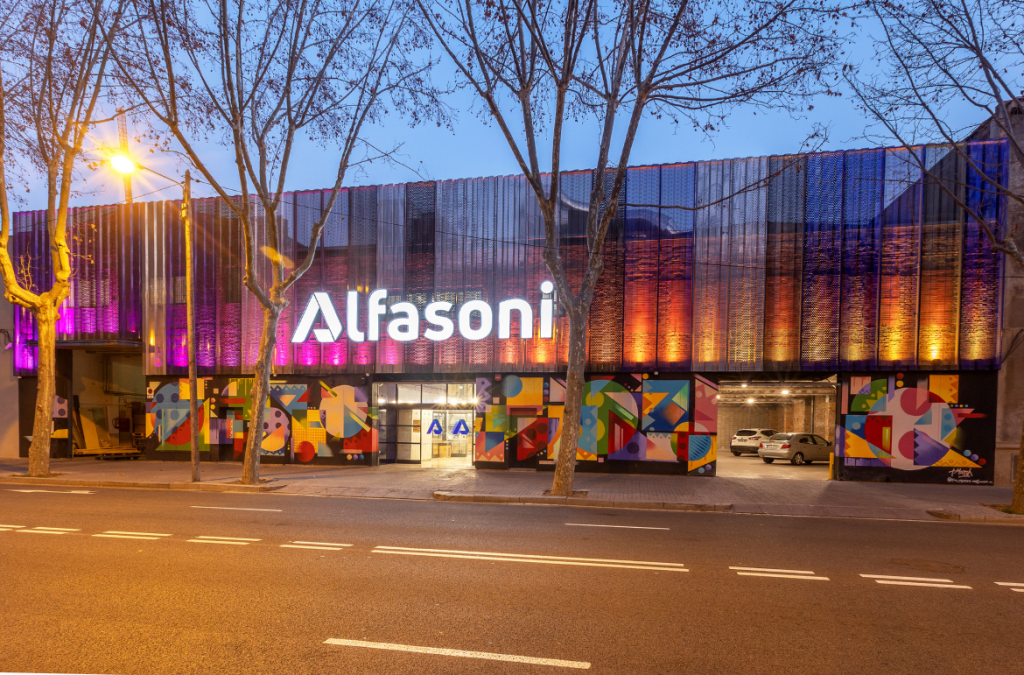 Effective Facade Installation
The exterior facade of Alfasoni is characterised by a visually effective symbiosis of metal, brick & light. Original bricks dating back over 100 years and the industrial design of the adjacent metal fence with different colors and perforations. In this area, a total of 35 Cameo STUDIO PAR TRI 12 IP PAR spotlights were installed, whose IP65 protection class makes them suitable for continuous outdoor operation.
Cooperation with Adam Hall
The Cameo installation was carried out in cooperation with Adam Hall's Spanish office. The project was designed by Robert Alfageme. Alfasoni carried out the installation on site independently. The technicians in particular benefited from the easy handling of Cameo spotlights.
"We have been working together with Adam Hall since 2009 and have been impressed with Cameo right from the outset."

Robert Alfageme, Alfasoni SL
Permanent Presence
According to Alfasoni, the facade installation is to remain a permanent feature. In addition to the outdoor installation, the STUDIO PAR TRI 12 IP and numerous other Cameo spotlights are also on display in the integrated showroom. A total of 63 different Cameo models are ready for operation and demonstration in the PA and DJ department.
The following Cameo products are in use for the Alfasoni facade lighting: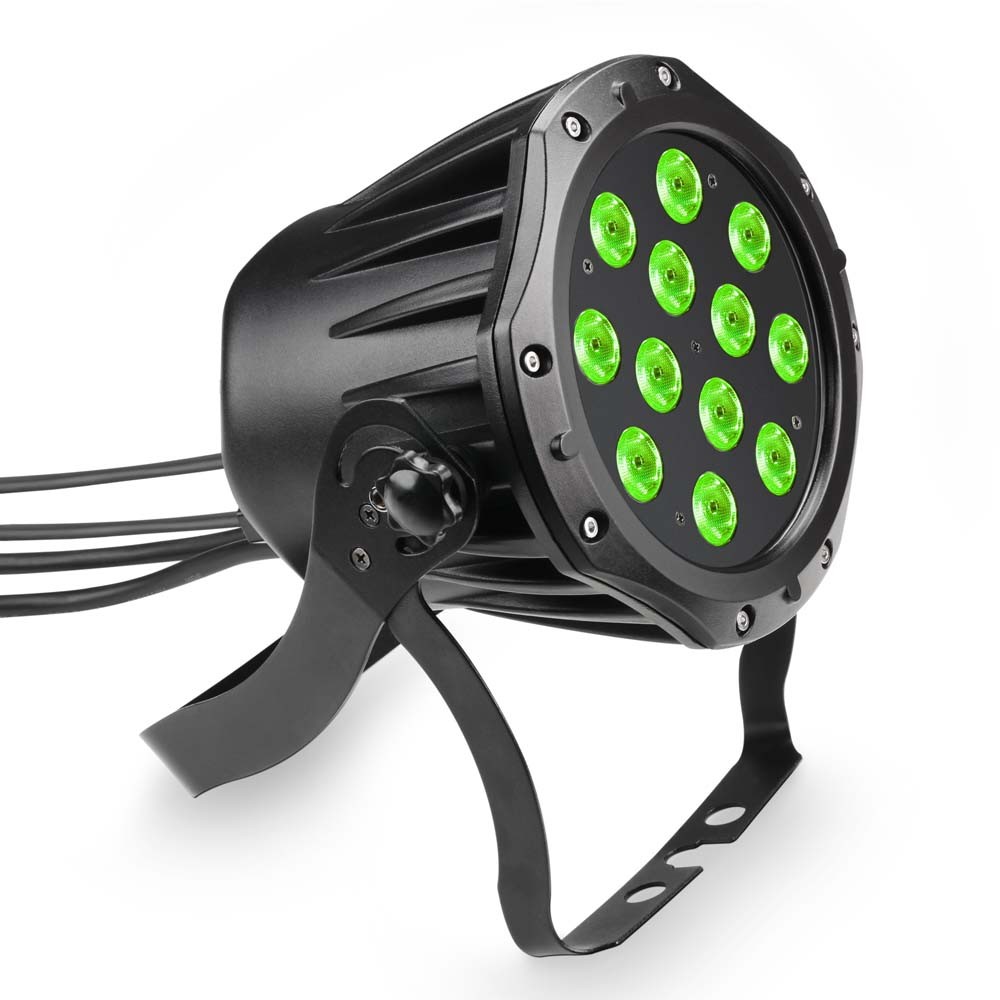 #Cameo #ForLumenBeings #EventTech #ExperienceEventTech
---
Further information:
alfasoni.com
cameolight.com