All-Rounders and Specialists – around GmbH Trusts in LD Systems and Cameo
Despite Mannheim officially withdrawing its application for the title of "European Capital of Culture," the city is still abuzz with important events. Thanks to the SAP Arena, the Mannheim National Theater, the Mannheim Baroque Palace, and the Water Tower of Mannheim, Baden-Württemberg's third largest city offers a variety of "event hot spots," attracting crowds from across the nation time after time over the past few years. The brothers Maugé, Lionel, and Jérôme from around GmbH have also caught on to this developing trend towards events. Founded in 2001, the specialist sound and lighting company has developed into a full-service provider, equally at home in the fields of event technology, media technology, and event architecture – and has continuously invested in audio and lighting solutions from LD Systems and Cameo for about two years now.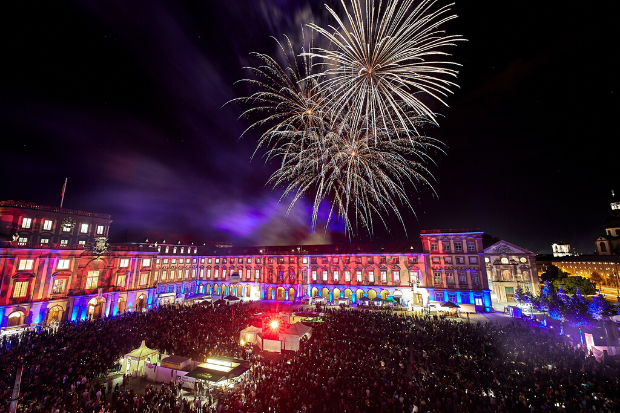 LD Systems
MAUI, STINGER, ZENIT, OPUS – around GmbH's portfolio features a diverse array of products and spans all the way from rugged PA and lighting systems for everyday use to specialized audio and lighting technology tools. The active column PA MAUI P900, which was jointly developed by LD Systems and Porsche Design Studio, represents another category of theirs.
"Customer response to the MAUI P900's design has been excellent," reveals Lionel Maugé, one of around GmbH's two CEOs. "Its design and simple structure make the P900 the perfect choice for conferences, galas, and industry events."
LD Systems' Stinger series, which at first doesn't appear to be all that impressive but which is actually quite substantial, has proven itself to around GmbH. "We use active Stinger systems almost daily. They are incredibly versatile, above all for dry hire rentals but also as monitors for concerts," verifies Lionel Maugé." We compared various manufacturers in advance and came to the conclusion that the sound, performance, and build quality simply can't be topped in this price category." The Stinger proved it's fit for use on the road in 2019, for example, at legendary student parties held in the University of Mannheim's courtyard – better known as the "Schneckenhof" – where the systems were used almost weekly.
Cameo
The same goes for around GmbH in the lighting sector as well. From concerts and party events to galas as well as variety shows, not to mention trade fairs and architectural lighting, the product range includes more than 250 Cameo spotlights. "We wanted spotlights which we could use daily without them glitching out on us or being buggy," says Lionel Maugé. "It should also be noted here just how wonderful Adam Hall's sales team is. It regularly introduces us to the latest Cameo innovations."
Currently, the flagship products of the ZENIT and OPUS series – the ZENIT W600 Outdoor LED Wash Light and the OPUS S5 Spot Moving Head – can be experienced in action at Stuttgart Central Station as well as at many other locations. Paired with the ZENIT P130 IP65 LED PAR spotlights, the Cameo lighting technology solutions in the train station's main hall set the festive mood.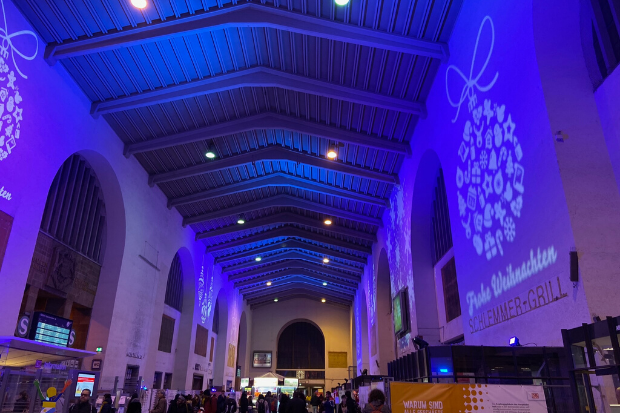 around GmbH's portfolio of LD Systems products:
around GmbH's portfolio of Cameo products:
#LDSystems #FreeYourSound #Cameo #ForLumenBeings #EventTech #ExperienceEventtech
Further information:
around-gmbh.de
ld-systems.com
cameolight.com
adamhall.com
event.tech