Co-Working in Copenhagen – LD Systems® CURV 500® Provides Sound for Soho House
The first Soho House opened in London in 1995 as a "home for creatives" from the art, advertising and media sectors – and rode the crest of the co-working wave. Today, the Soho project extends over 23 clubs worldwide and offers its members not only 24/7 working spaces, but also accommodates events and conferences of all kinds. As with all Soho facilities, when designing Soho House in central Copenhagen, great importance was placed on a simultaneously urban, hip and sophisticated interior. When it came to the sound system, for integrator Allan Reenberg and the customer, only a CURV 500® array system from LD Systems® would do.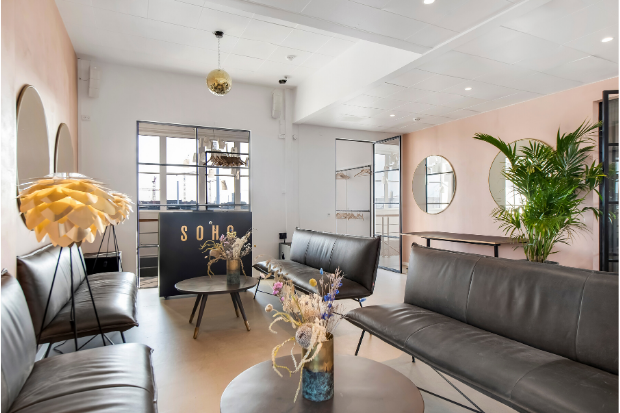 No Black Boxes!
"For the main area and the conference room, Soho House demanded an impressive sounding, compact and discreet sound system that could be used for quiet background music, precise speech reproduction and high-volume DJ events," explains Allan Reenberg. "The stipulation was: No standard black boxes!"

Allan Reenberg
Since the Soho House in Copenhagen has had a CURV 500 PS array system with speaker poles and two 10″ subwoofers in its co-working spaces for quite a while and because it has only had a positive experience with them, the doers at Soho did not require much convincing from Reenberg: Two triple arrays of CURV 500 S2 array satellites in white are used in the corners of the central area with sofas, bar area and DJ booth, and are augmented by two STINGER SUB 15 G3 15″ bass-reflex subwoofers. For the long conference room with large projection screen, Allan Reenberg used the same configuration, this time augmented by two CURV 500 S2 satellites for reaching participants at the back without delay. The entire CURV 500 system is controlled and amplified by two CURV 500 iAMP 4-channel installation power amplifiers in conjunction with a DEEP2 2400 x PA power amplifier.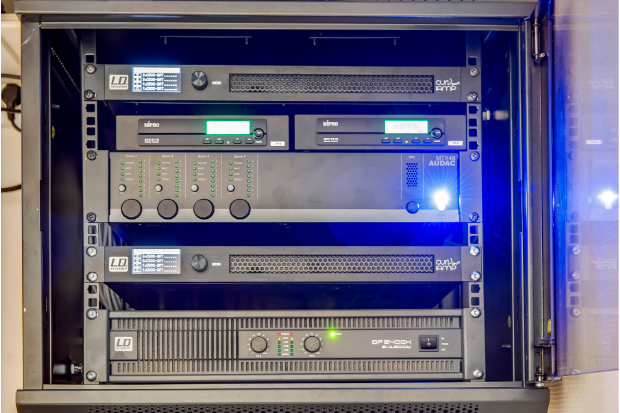 Working 4.0
Since April 2019, the LD Systems CURV 500 system in Soho House Copenhagen has been delivering impressive performance right across the board: "The CURV 500 fulfils all the requirements," says Allan Reenberg. "The Soho operators love the design of the speakers and appreciate the wide range of application options for focused business and legendary after-work parties." Working 4.0 – Supported by LD Systems.
The following products are in use at Soho House in Copenhagen:
14 x LD Systems CURV 500 S2W array satellites
2 x LD Systems STINGER 15 G3 Passive 15" Bass Reflex Subwoofer
2 x LD Systems CURV 500 iAMP 4-channel class-D installation power amplifiers
1 x LD Systems DEEP2 2400 PA power amplifier
Further information:
sohohouse.com
ld-systems.com
ld-systems.com/curv500