Right in the heart of the sprint group – LD Systems' Stinger at the world's most famous cycling race
The most famous cycling race in the world, demanding the very best of the 176 racers taking part in the speed stages, both on the flat and in the mountains, just finished in the end of July. Year after year, the start and finish lines attract a huge number of spectators, especially during the final sprint, when for the final hundreds of meters, the leadingsprinters of the various teams are neck and neck, sometimes pedaling at 70 km/h.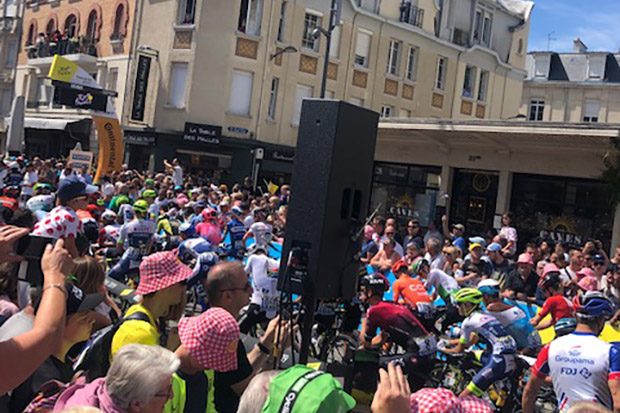 Alive Events, the service provider responsible for event technology, has opted for a complete sound system from LD Systems to alert enthusiastic spectators lining the routes to each change of position, the final finish and other race-related information.
With 213.5 km between the start in Reims and the finish in Nancy, LD Systems' Stinger 8 G3 sound system speakers have rarely been spaced as far apart during an event… Alive Events set up a total of more than 100 sturdy 2-way speakers at the start and finish lines.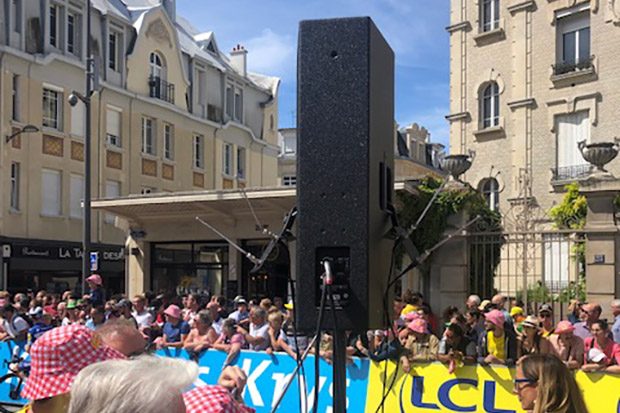 To be able to connect the Stinger systems over a distance of several hundred meters with no cabling, Alive Events modified each speaker with both an independent amplifier and battery module and also with an HF receiver from LD Systems' wireless WIN 42 series. The sound system was completed by 6 2 x 8″ Stinger 28 G3 speakers and 4 Stinger SUB 15 subwoofers.
Alive Events uses the following products:
At the start:
8 customised Stinger 8 G3 LD Systems speakers
2 Stinger 28 G3 LD Systems speakers
2 Stinger SUB 15 G3 LD Systems subwoofers
At the village start line:
16 customised Stinger 8 G3 LD Systems speakers
At the finish line:
58 customised Stinger 8 G3 LD Systems speakers
20 Stinger 8 G3 LD Systems speakers
6 Stinger 28 G3 LD Systems speakers
4 Stinger SUB 15 G3 LD Systems subwoofers
For further information:
alive-events.fr
ld-systems.com
ld-systems.com/stinger
adamhall.com
blog.adamhall.com
event.tech