A Rather Different Light Show – Capitano Realizes Creative Ideas with Cameo
Take a pinch of punk attitude, a drop of drag cabaret, a sprinkle of rock, indie, electronica and pop, and the result is Capitano – an international band-art cocktail comprising three members and the Canadian singer John Who!?. Formed in 2016, this year Capitano has shaken and stirred Sweden, the UK and the Netherlands with their elaborate video clips and meticulously choreographed live shows. On May 30th, Capitano appeared at Frankfurt's cult club Nachtleben. As with the other German shows, the band used a Cameo lighting rig to make the Timecode-programmed lighting design an integral part of their stage show.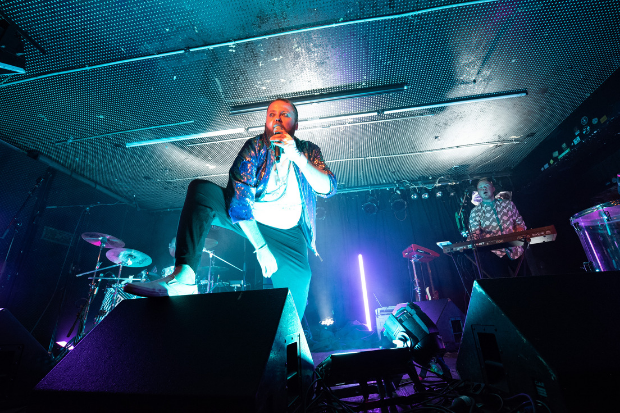 In true "lumen being" style, John Who!? is responsible for the Capitano light show. "I have always felt that when a band performs on stage it is too much of a one-dimensional experience," explains John Who!?. "For me, however, the music and the visuals should be one and the same. Therefore, right from the start, we wanted to develop artistically as a band in this area. For this reason, for me there is no dividing line between frontman and lighting designer."
Deliberately Simple
The Capitano lighting setup is deliberately simple, so as to ensure consistent maximum lighting effects at each venue with minimal equipment: Ableton Live backing tracks form the foundation, which trigger the programmed lighting scenes and effects in the Lightkey Pro lighting control software via MIDI. The Cameo spotlights are then controlled via a DMX interface. A total of eight THUNDER WASH 600 RGBW 3-in-1 Strobe/Blinder/Wash Lights and five STUDIO PAR DTW Studio PARs with adjustable white light are used for the Capitano shows.
"We looked long and hard for a solution to make our light show even more interesting and not to be constrained by the local situation on-site in the individual clubs," said John Who!?. "We came into contact with the Adam Hall Group via our management." The result is impressive: With minimal resources John Who!? creates individual, dynamic lighting scenes for each song without having to resort to an additional lighting operator.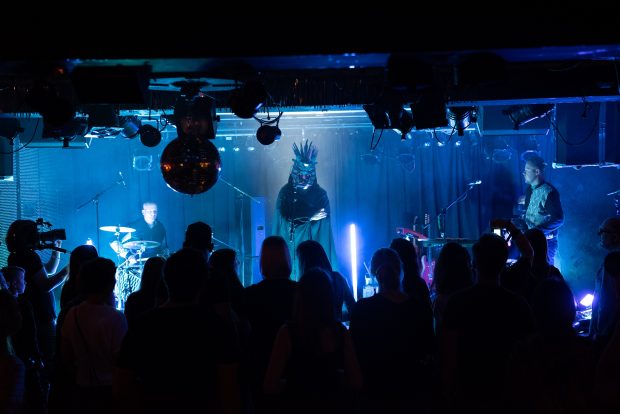 Action and Warmth
"The THUNDER WASH and the STUDIO PARs fulfil our main requirements of a highly portable lighting system: Cool-running, light-weight and flexible," says John Who!? about his choice of Cameo spotlights. "In particular, the THUNDER WASH can do almost everything: Strobe, colours, white floodlight and action lighting. The STUDIO PARs do the rest and create a beautiful fundamental warmth for those 'cosier' moments." A special feature of a Capitano show: All of the lighting is done from floor-level. In this way, the band is not constrained by the local conditions on-site and the lighting rig is set up in the shortest possible time. A welcome "side-effect": A Capitano light-show is almost always different from those of other bands and dispenses with the usual viewing habits of traditional rig set-ups. "We also notice it in the crowd's reaction. So we really have made a virtue out of necessity."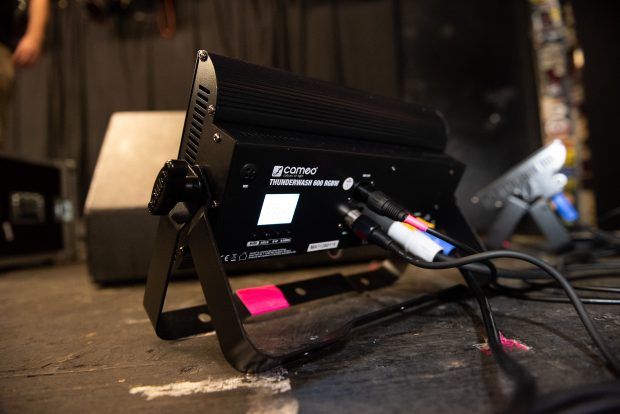 Forthcoming Capitano concerts:
June 13 – Datschenkonzerte, Magdeburg
June 15 – Bestival @ Kunsthaus Eigenregie, Eschenbach
July 13 – Fallig Festival, Enkirch
August 17 – RUPAT Festival, Weiterstadt
The following products were used on the Capitano Tour 2019:
8 x Cameo THUNDER WASH 600 RGBW 3-in-1 Strobe/Blinder/Wash Light
4 x Cameo STUDIO PAR DTW
1 x Cameo DMX Controller
#Touring #Lighting #Stage #Cameo #ForLumenBeings
Further information:
capitanomusic.com
forlumenbeings.com
cameolight.com
cameolight.com/thunder-wash
cameolight.com/studio-par