Lasers in All Directions – Cameo D FORCE at Bootshaus
Neu-Anspach, Germany – May 15, 2019 – when German club culture is the topic of conversation, the name Berghain comes to mind. Real club connoisseurs know, however, that Germany's best club is found in Cologne. And not only that, according to British specialist magazine DJ Mag's top-100 list, Bootshaus is ranked the 8th best club in the world – two places above Berghain in Berlin. In order to visually enhance the sets of global DJ elites, such as David Guetta, Skrillex, Deadmau5 and Paul Kalkbrenner, Bootshaus recently pulled out all the stops with an impressive laser show designed by LaserFrame and Creative-Sounds and executed with Cameo equipment.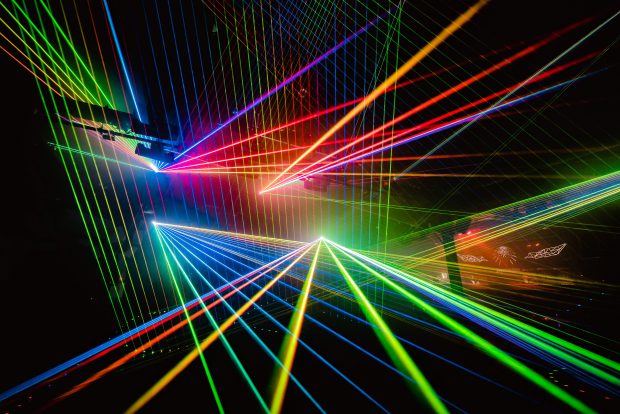 A total of ten D FORCE 3000 show lasers from the Adam Hall Group brand Cameo have been employed on the main floor to immerse crowds of up to 1,000 clubbers in a mesh of razor-sharp graphics projections. The laser show is a technical and creative collaboration between the firms Creative-Sounds and LaserFrame. The latter has been a technical full-service provider for Bootshaus' event technology for over 13 years.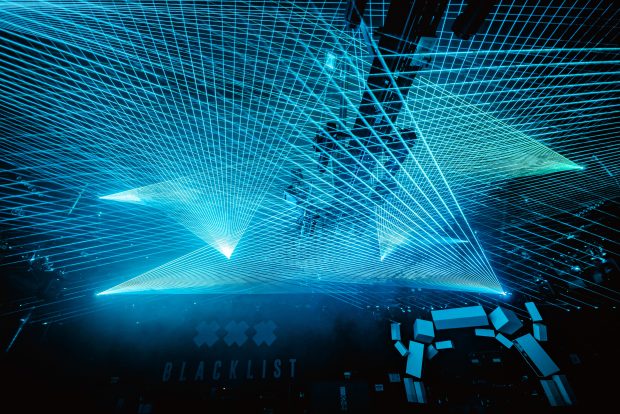 Immersive Laser Design
"We've employed a dual-level laser set-up: one with six lasers around the beams beneath the ceiling and one lower down on a pipe on which the moving lights are also mounted. There we've used four D FORCE 3000s," explains Patrick Hirt, Managing Director of Creative-Sounds. "We deliberately decided against a conventional laser design, in which all the lasers project from the 'stage-side'. The two levels make it look as though the lasers are projected from all directions."
To make the spectacular experience even more dynamic, LaserFrame Managing Directors GuidoSchütz and Patrick Hirt do not use a fixed, programmed show. "The operator in the club controls the show completely live in real time via his Pangolin system. Bootshaus' creators and guests have been thrilled from the outset."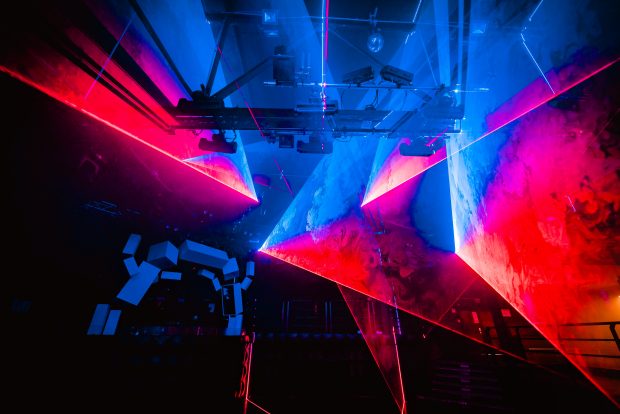 Seal of Approval
When it comes to equipment selection, Patrick Hirt follows a strict credo: "We only install equipment with which we've had a lot of experience and which really impresses us. That's our seal of approval that you can trust in." The Cameo D FORCE 3000 had also already proven successful in many previous projects and productions before Hirt and Schütz chose the full LED RGB lasers for Bootshaus.
"The main requirement at Bootshaus was to find a laser that's robust, reliable and powerful."
Creative-Sounds has been an Adam Hall Group customer since 2012. Since then it has gathered a great deal of experience with other AH brands in addition to Cameo, including LD Systems. "We've trusted Adam Hall from the very beginning. We've basically watched each other grow," laughs Patrick Hirt. "In addition to the close sales relationship, we continue to be impressed by the Adam Hall Group service. If equipment needs servicing or something has to be replaced, everything comes back extremely quickly and smoothly."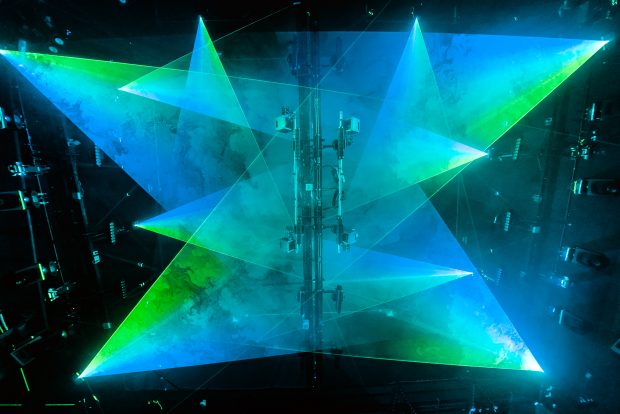 The following products are in use at Bootshaus:
10 x Cameo D FORCE 3000 RGB full-LED showlasers
Further Information:
bootshaus.tv
creative-sounds.net
cameolight.com
cameolight.com/d-force-serie
event.tech
adamhall.com
blog.adamhall.com