All Around Impressive Performance – zeusaudio Lights Up Varieté Show in Domed Hall of Ehrenbreitstein Fortress with Cameo OPUS SP5
Neu-Anspach, Germany – February 2019 – For around 500 years, Ehrenbreitstein Fortress has been enthroned on its namesake mountain spur overlooking the Rhine Valley at Koblenz. Since 2002, the second largest preserved fortress in Europe has been an integral part of the UNESCO World Heritage Upper Middle Rhine Valley. The area has several attractions for visitors, including a cultural history museum and a varieté of restaurants. The annual event's highlights include the Christmas fortress varieté show, where guests are treated to an impressive mix of artistic and musical entertainment and an elaborate dinner menu. For last year's show, titled "liaison of the senses", the event technology service provider zeusaudio used spotlights from the Adam Hall Group brand Cameo Light almost exclusively in the domed hall of Ehrenbreitstein Fortress.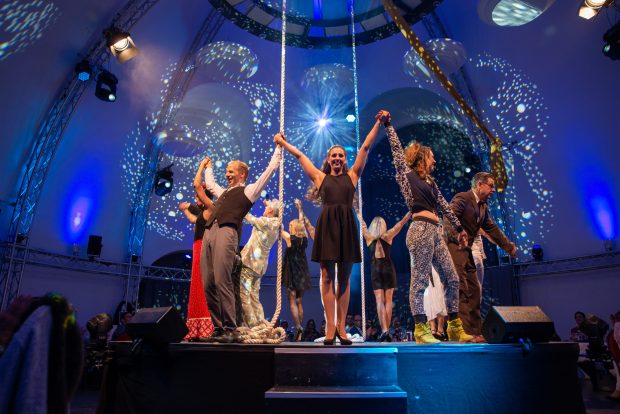 Premiering with OPUS SP5
To create the perfect setting for the musicians, artists and acrobats on the centrally positioned stage, lighting operator Sebastian Helming used the new Cameo OPUS SP5 profile moving heads for the first time. zeusaudio installed a total of 12 of the extremely bright LED all-rounders (15,000 lm) in an elegant truss construction above the stage and around the perimeter of the historic domed hall. Additional atmospheric lighting was provided by various other MOVO BEAM 100 beam moving heads, FlatPro12 and Studio Mini LED PAR spotlights.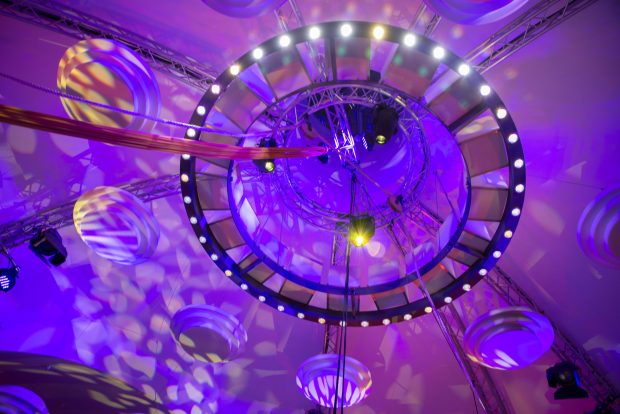 Established Relationship of Trust
"We were impressed with the OPUS SP5 from the outset due to its high and precise output, wide zoom range and functional diversity," explains Christian Klotz, Managing Director of zeusaudio GmbH.
"In addition, as a long-standing Cameo customer, we never cease to be amazed by the excellent price-performance ratio of the spotlights. Add to that the top service – even after sales – as well as intensive consultation with the developers, and everything just works."
The OPUS SP5 was first presented at the LDI in Las Vegas in October 2018 and fits seamlessly into this established relationship of trust: "Whether as a classic high-intensity spot for the artists on stage or as an effect light, the SP5 has done an excellent job at the fortress."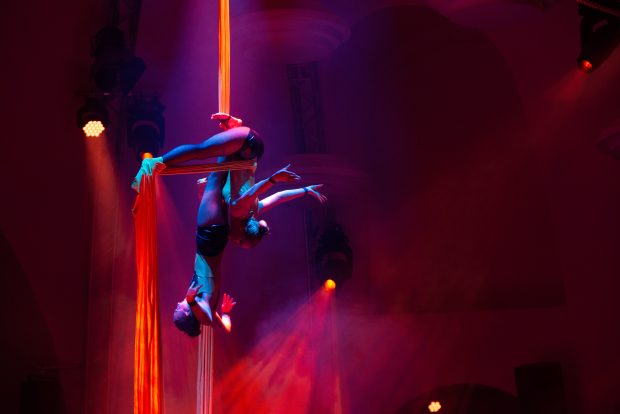 The following products were used at Ehrenbreitstein Fortress:
12 x Cameo OPUS SP5 profile moving heads
6 x Cameo MOVO BEAM 100 LED beam moving heads
24 x Cameo Studio Mini PAR Q8W LED RGBW PAR spotlights
8 x Cameo FlatPro 12-LED RGBWA PAR spotlights
Further information:
zeusaudio.de
cameolight.com
cameolight.com/opus-serie
cameolight.com/opus-SP5