"The Sound Quality has left us thoroughly impressed" – All Safe and Sound on the LD Systems MAILA system
For more than 25 years, All Safe and Sound based in Enfield, London, have been creating impressive corporate events and AV installations. Whether Vodafone, Sony, or the Williams F1 Team – the 17-member team led by the two managing directors Neil Harrison and Ben Kirby brings event concepts to life using only the latest technology. With the investment in a LD Systems MAILA XXL system in early spring 2023, All Safe and Sound now benefits from a maximum versatile sound system in its portfolio. We were pleased to take a look back with Ben Kirby at the last few months with the Modular All-Round Intelligent Line Array: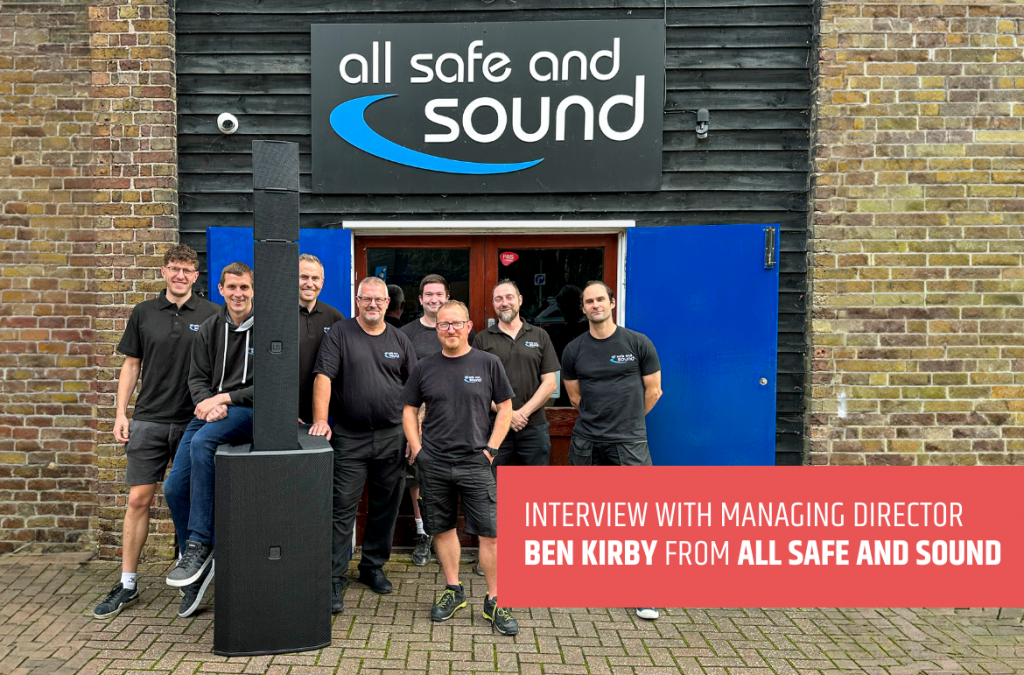 Why did you choose MAILA? What convinced you most?
Ben Kirby: First and foremost, we chose MAILA for its compact design and the promise of great sound quality. In this regard, the system has not disappointed us one bit. The system has consistently delivered remarkable sound quality that has left both our team and our clients thoroughly impressed.
What did your customers particularly like?
Ben Kirby: Our clients have been particularly vocal about the MAILA's performance. They've consistently praised the crystal-clear sound and its impressive range, which has greatly enhanced their overall experience at our events. Positive feedback from clients is always a testament to the quality of the product.
"MAILA has helped us establish a strong reputation in the industry."

Ben Kirby, Director All Safe and Sound
What does your day-to-day event life with MAILA look like? How does the system help your team?
Ben Kirby: One of the standout features of MAILA is its user-friendliness. Setting up and tuning the system for optimal sound has been a breeze for our team. This speed and ease of use have undoubtedly contributed to the seamless execution of our events. In terms of return on investment (ROI), we can confidently say that the system has delivered a 100% return. The combination of its performance and the satisfaction of our clients has made it a worthwhile investment.
For which projects have you already used MAILA?
Ben Kirby: Since purchasing MAILA, we have used it at a variety of high-profile events, including venues like The Londoner and Nobu Portman Square. The system's performance at these renowned locations has helped us establish a strong reputation in the industry, and we've had the privilege of working with notable names such as DJ Spoony and Vodafone.
Are you planning further investments in the future?
Ben Kirby: Looking ahead, we are eager to expand our LD Systems product range in the future. MAILA has proven itself as a reliable and exceptional sound system, and we believe that LD Systems offers a range of products that can continue to meet our evolving needs.
All Safe and Sound has invested in the following products:
01x LD Systems MAILA XXL
02x LD Systems MAILA SAT
02x LD Systems MAILA SPA
#LDSystems #YourSoundOurMission #EventTech #ExperienceEventTechnology
More information: