Milan Halašta reinforces the Adam Hall Hardware Team
We are pleased to announce that Milan Halasta is taking on a new strategic leadership role within the Adam Hall Group. Since this year's August, Milan is in charge of the European sales of our Adam Hall Hardware division as a Business Development Manager.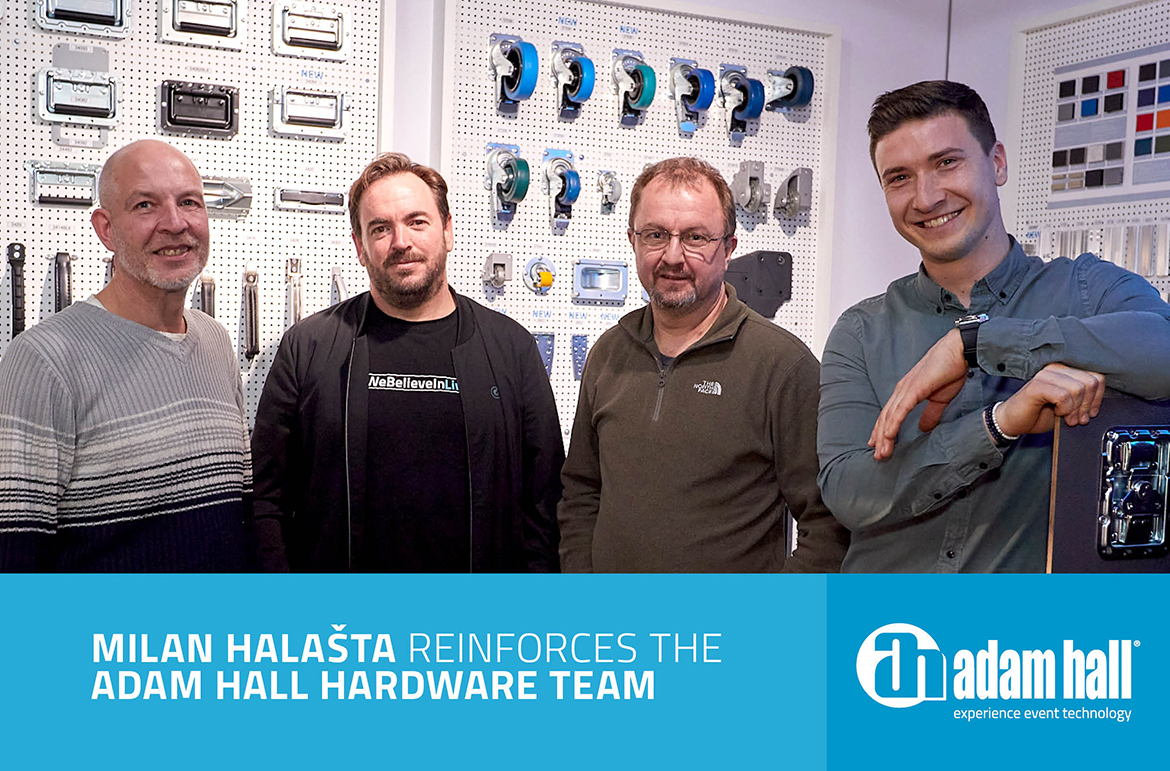 In his new role, Milan supports the European sales team under the leadership of Sales Director Europe Marcel Mieger and will be establishing new and intensifying existing business relationships with customers throughout Europe in the casemaker, retail and industry segments. In addition, Milan will be acting as a link between our various divisions and the market in order to ensure that customers receive superior services as well as a product portfolio tailored to their needs.
Thanks to his experience as a casemaker, Milan knew our company long before he decided to move to Germany and join us. To get to know the company from the inside out, his journey started in the very heart of the business, the warehouse. After that he joined Inside Sales team where he learned how to provide the best support to our customers throughout Europe. He then started as a Sales Representative for the Czech Republic and Slovakia in 2019, mainly focusing on the Business Development of the Flightcase industry.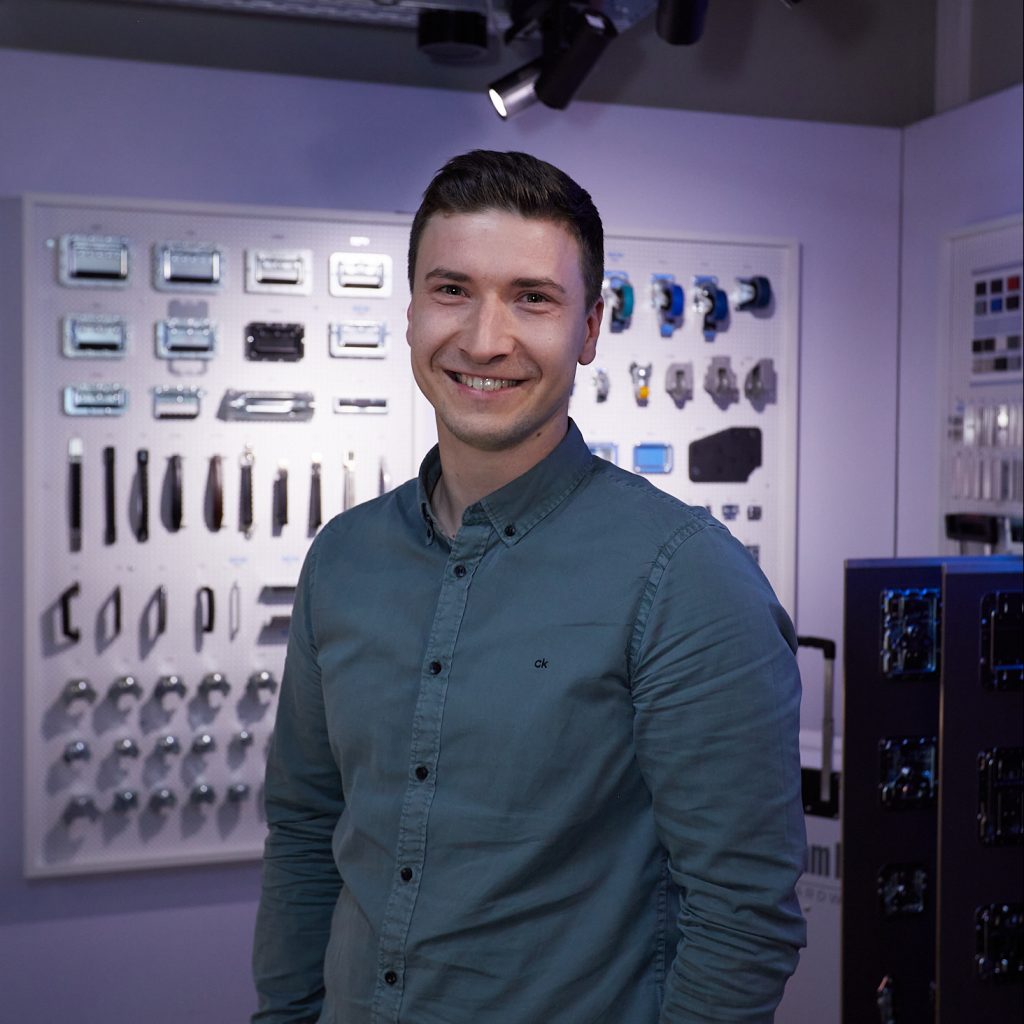 "The Adam Hall Hardware products have a significant importance for me. It is the original brand that has been in the company DNA for more than 45 years and has helped to create the Adam Hall Group as we know it today. Therefore, it's a great pleasure and honor for me to take up this new position as Adam Hall Hardware Business Development Manager and join the Hardware team."

Milan Halašta
Milan's mission is to result in these additional customer benefits:
Consolidation and Global Analysis of Customer Feedback:
Emphasizing the consolidation and global analysis of customer feedback allows for valuable insights and continuous improvement of products and services, drawing from the collective input of customers across the industry.
Development of an Agile Portfolio and User-Friendly Products Aligned with Industry Trends:
The focus is on creating a flexible portfolio of products that not only prioritize user-friendliness but also stay in sync with current industry trends and requirements, ensuring offerings remain relevant and adaptable to evolving customer needs.
Digitization and Enhancement of the Customer Experience:
Commitment lies in enhancing the customer experience through digitization. This encompasses optimizing a sophisticated B2B web shop and implementing efficient online communication methods, aimed at providing customers with a seamless and convenient digital experience.
"During my time at Adam Hall, I have had the opportunity to get to know and work with various departments and colleagues throughout the ever-growing company. With this experience as well as my practical knowledge and skills during my time in the Casemaker industry, I would like to create value-added relationships and bring optimum services to our customers throughout Europe."

Milan Halašta
Contact:
Milan Halasta
Business Development Manager Hardware
Adam Hall GmbH | Adam-Hall-Str. 1 | 61267 Neu-Anspach | Germany
Phone: +420 732 730 910
E-mail: milan.halasta@adamhall.com | adamhall.com
#AdamHallGroup #AdamHallHardware #BusinessDevelopment #Casemaker
---
More information:
adamhall.com/industry-applications