On test: LD Systems DAVE 15 G4X on StageAID
On the German-language online platform Stageaid, artists and technicians can find – according to their own statement – "the best info and tips about life on stage". Recently, Stageaid also tested the DAVE 15 G4X system from LD Systems. The summary (including the link to the test report) can be found here.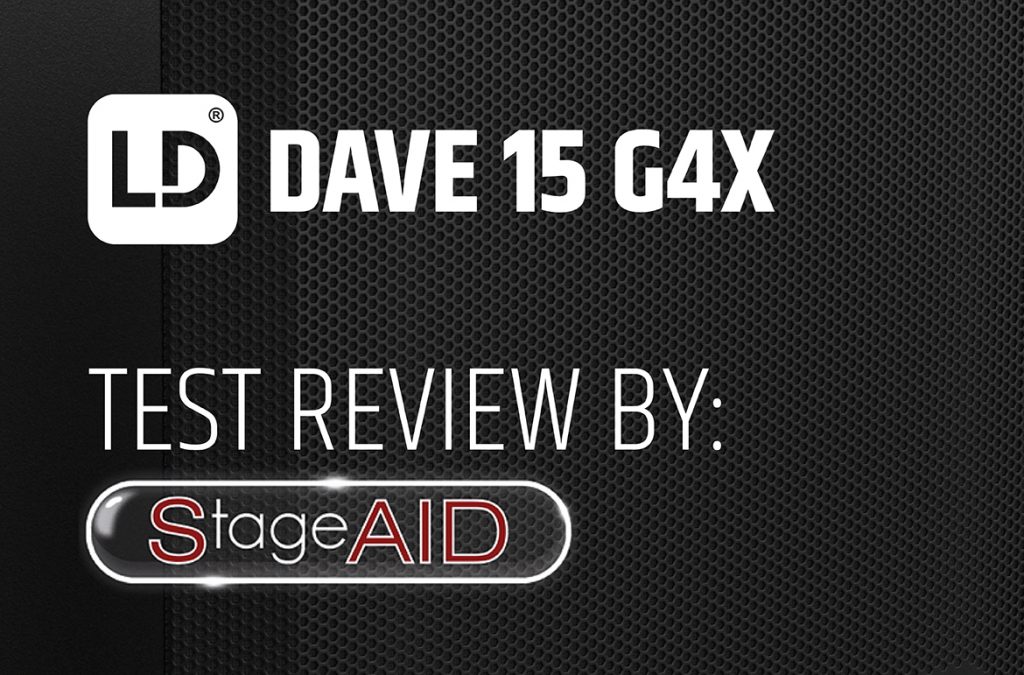 For Jörg Kirsch of Stageaid, the DAVE 15 G4X compact PA – consisting of a 15" subwoofer and two 8″ satellites – "raises the bar in the field of affordable sub/sat speaker systems in many areas". The experienced reviewer has known the DAVE Series since the first generation and says: "In terms of build quality, mechanics, sound and performance, LD puts on the best performance (…) The workmanship is tip-top, small gap dimensions and precision down to the last screw."
In addition to the new, modern design with numerous handling optimisations, the DAVE 15 G4X (total power: 2,060 W peak) features an integrated 6-channel mixer with all-important input options to create the most diverse setups and combinations of instruments, vocals and feed devices – wired and wireless thanks to integrated Bluetooth for easy streaming via a smartphone or tablet.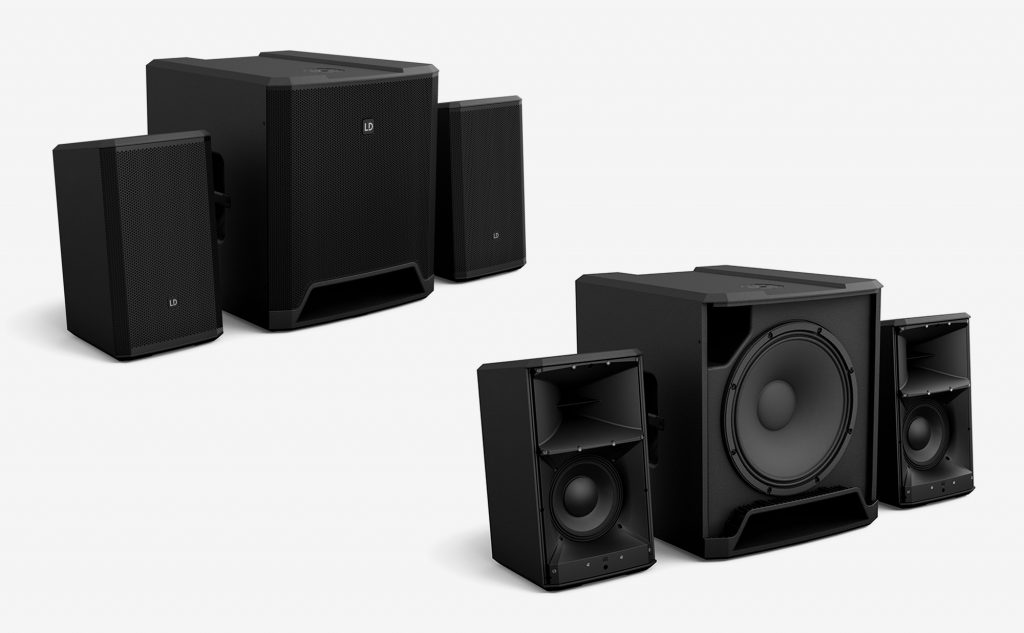 During the listening test, Jörg Kirsch was particularly impressed by the well-balanced tuning of the DAVE 15 G4X:
"A pleasingly neutral midrange without favouring individual formants is complemented by a crystal-clear and very transparent high frequency range, which then also ensures high speech intelligibility. (…) The bass range has more than enough reserves to deliver the perfect low end for any kind of music."

Jörg Kirsch

The versatility is also impressive. Stageaid recommends the DAVE 15 G4X not only for bands and DJs, but also for PA rental companies that value a fast return on investment as well as maximum operational reliability:
"With such a system, a high percentage of upcoming events and parties can be covered for self-collectors without the hirer being deterred by high staff and transport prices. The system is designed in such a way that it is almost impossible to operate it incorrectly."

Jörg Kirsch
The conclusion:
"As a powerful all-round system, the LD Systems DAVE 15 G4X brings performance in the mid-price segment to a remarkably high level. (…) We had a lot of fun with the test, especially because we were in the fortunate position to do a cross-check with the DAVE G3, which has been doing its job for years without any problems. The developers of the DAVE G4X are to be congratulated: the multitude of positive innovations is a good evolutionary step forward."

Jörg Kirsch
You can find the full review here:
#LDSystems #YourSoundOurMission #EventTech #ExperienceEventTech
---
Further information:
ld-systems.com
adamhall.com